Ha Long - Quang Ninh is known to tourists as a world-famous natural wonder, an attractive tourist destination for domestic and international tourists. You and your family are preparing for a trip here next summer. Ha Long Tourism / Tripmap.vn's detailed travel experience in 2022 hopes to bring useful information to you.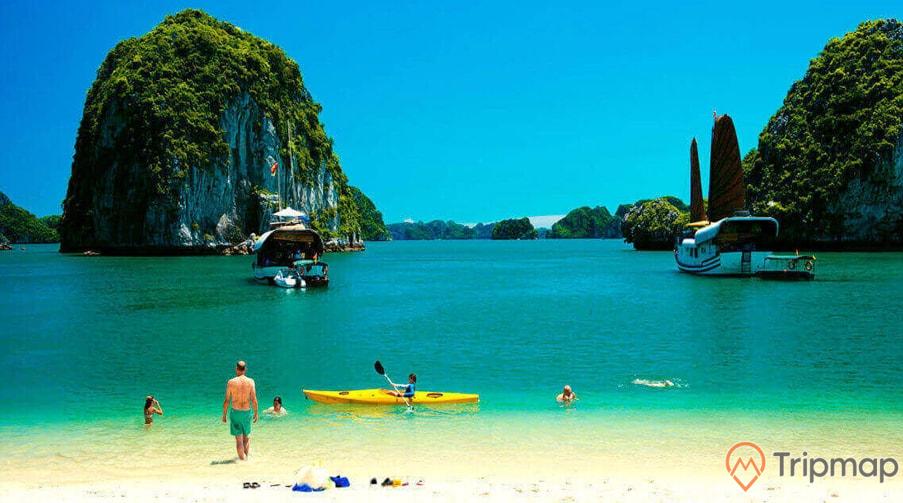 Why should you choose Ha Long as a tourist destination for the next summer?
Up to now, Ha Long tourism has become extremely vibrant, diverse and rich, being the most attractive tourist destination in the country. Not only possessing a natural landscape, but modern facilities, convenient transportation, quality service, many attractions, entertainment, luxury and class form very attractive to tourists. especially young people.
Natural wonder of the world
In the top 7 natural wonders of the world, certainly, Ha Long Bay It is every tourist's dream destination. Not only domestic tourists, foreign tourists are also very interested and admiring what nature has bestowed on this place. It is not only a place of beautiful and charming green water, but also extremely beautiful, mysterious and enchanting with a system of natural caves, islands and extremely attractive beaches.
Quality facilities and services
In recent years, Ha Long has experienced extremely high economic development. The system of facilities and infrastructure is invested synchronously and with quality. Guests will be served with full facilities, meeting the needs of entertainment, relaxation, shopping ...
Many attractions, entertainment, interesting discoveries, attractions
Coming to Ha Long, you will be free to explore, experience and have fun. Ha Long travel experience For most people, don't miss attractive places to visit such as: Ha Long Bay, Old Town, Night Market, Tuan Chau, Flower Park, Sunwold Ha Long....
The best time to travel to Ha Long
Ha Long is a coastal city, so the weather also changes from time to time. And at each time, this place has its own beauty.
April to June
This is considered the most ideal time to travel to Ha Long. At this time, the weather is almost no storm, the sea is calm, the sun is warm and pleasant, very suitable for sightseeing, resting with family and friends. And tourists don't rush, so it's quite comfortable, the cost is much more economical.
April to June
This is the season when the coastal city enters the peak season, many families combine vacations for their children, so the number of visitors flocks in the winter, and the price of rooms and services is also easy to increase. It is summer time. Especially in July and August, it is easy to have tropical depressions and storms, directly affecting tourists' Ha Long travel schedule.
End of November to Tet
This is the time when foreign tourists come to Ha Long mainly and visit and experience the culture make up the majority. Therefore, the atmosphere is quite peaceful and private, comfortable for you to clearly feel the flavor of this wonder city.
How to move to Ha Long by means of transport?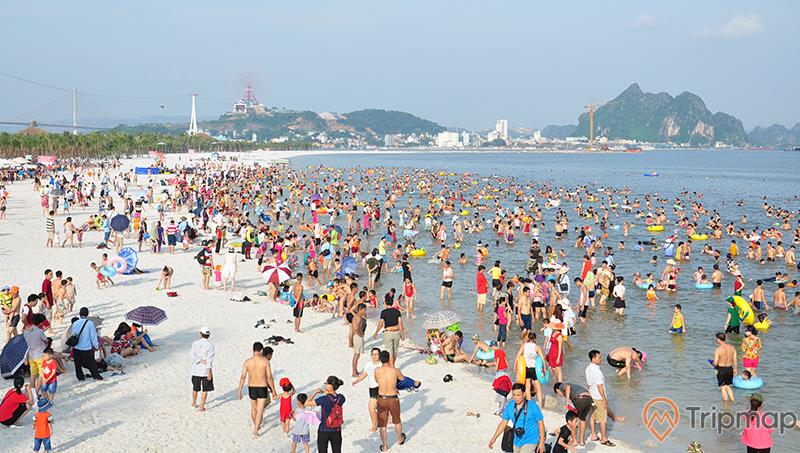 Ha Long Beach is packed with tourists in the summer
With the uniform growth of transportation infrastructure, the move to Ha Long is very quick and convenient. From City. In Hanoi, passengers can completely use a variety of means of transportation to get to Ha Long such as:
Motorcycle
Travel Ha Long by motorbike from Ho Chi Minh City. In Hanoi and a few northern provinces, you can choose one of the following two routes:
Route 1: Hanoi - Bac Ninh follow Highway 18 and then continue to move to Pha Lai - Chi Linh - Dong Trieu - Uong Bi - Ha Long
Route 2: Noi Bai Airport - Bac Ninh, continue to follow Highway 18A to Pha Lai - Sao Do - Dong Trieu - Uong Bi - Ha Long
The time to move motorbikes from Hanoi to Ha Long is about 4-5 hours. However, traveling long distances will not be safe, so you should consider and prepare the necessary and compact luggage.
Car
If you go by car, you just need to follow the instructions at the TP Expressway. Hanoi - Ha Long is that you can completely move to Ha Long quickly and safely. The time by car from Hanoi to Ha Long is only about 2 - 2,5 hours, so it is very convenient. By private car, you can take the initiative in time and can comfortably stop to admire the scenery, check in along the way.
Public transport
In addition to private means of transport, you can also completely use public transport such as taxis, coaches, trains. If departing from the southern provinces, passengers can also take a plane and land at Cat Bi airport - Ho Chi Minh City. Hai Phong or Van Don - Quang Ninh airport and mobilize and move to Ha Long quickly.
Means of transportation in Ha Long city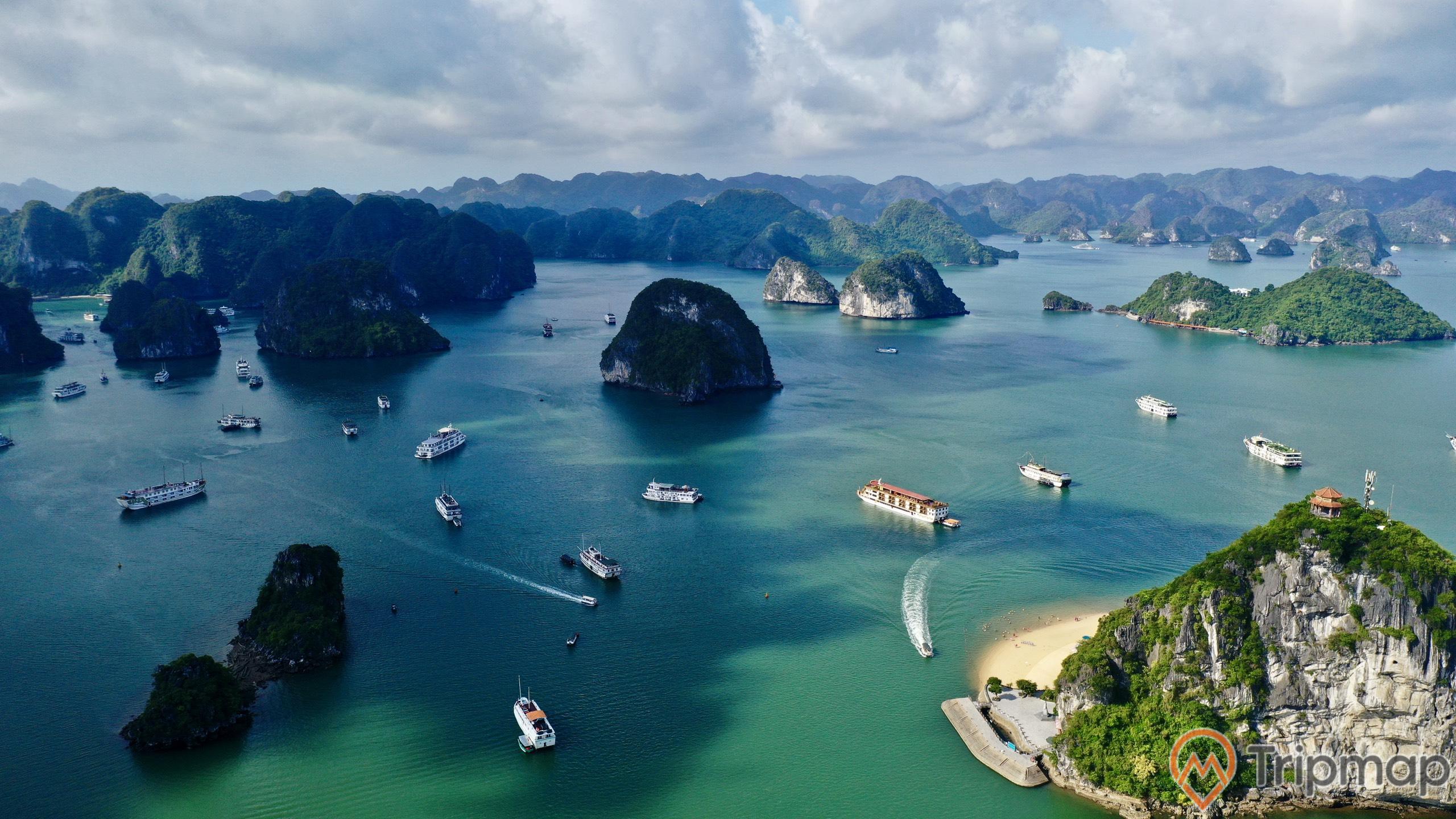 Traffic in the city is quite convenient and there are many vehicles to meet all the needs of passengers in every location. You can easily find trams, taxis, buses or motorbike taxis to get to your destination.
Motorbike
You will easily be able to rent a motorbike taxi at a compatible price. However, you should also negotiate a clear price before getting on the bus to avoid the situation of "hacking" tourists.
Bus
Ha Long has a bus system that runs continuously, moving to famous tourist areas. Depending on the departure area and the area you want to travel, passengers will choose the most compatible bus route.
Tram
Trams are a popular means of moving and moving, especially in the city center and areas near tourist attractions.
Currently, the city has 5 Ha Long tram routes to deliver to visitors, departing from Bai Chay tourist area or TT. Ha Long City. The tram passes through famous Ha Long tourist areas such as Bai Chay Bridge, Quang Ninh Museum - Library, Ba Tho mountain historical relic cluster, Vinpearl Resort and Ha Long Spa...
Taxi
This is a convenient, fast and safe form of movement and movement. In your locality, there are many big taxi companies that are always present at most locations ready to serve tourists.
Summary of the most beautiful and attractive Ha Long tourist destinations in 2022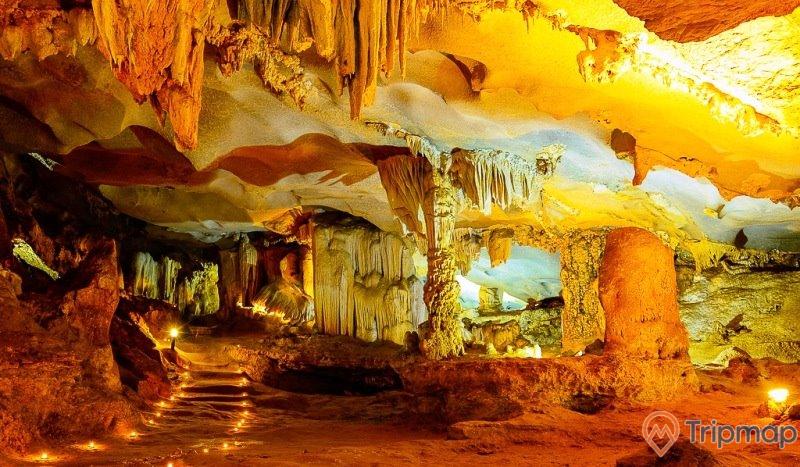 1. Ha Long Bay
Possessing a beauty like a fairyland, all natural things seem to be created in an extremely majestic and poetic way with thousands of large and small islands and many unique caves. Ha Long Bay is recognized by the world organization as a natural wonder of the world, attracting millions of tourists every year. Going to Ha Long Bay, taking a cruise with airships and seaplanes, checking-in the scenery will make you think you are lost in a fairyland. And beautiful destinations such as: Dragon Eye Island, Ti Top Island, Ngoc Vung Island, Sung Sot cave, Dau Go cave...
2. Tuan Chau Island
Dubbed the jewel of Ha Long, Tuan Chau wears a beauty that is both modern, luxurious, elegant, classy and gentle, loving and peaceful. Tuan Chau is the resort paradise of the elite. Coming here, visitors can enjoy the scenery and sea, but also have the opportunity to participate in Tuan Chau water music show, enjoy entertainment, outdoor amusement park or amusement park. prehistoric dinosaur park.
3. Quang Ninh Museum
As a mysterious, strange black pearl on the shore of heritage and a miniature Quang Ninh. It is not only a picture of nature, the sea and people of Ha Long, but also a traditional cultural archive, sketching the economy of the inhabitants of the mining area. This is also a famous check-in point, pleasing to the eyes of young people.
4. Cua Van fishing village
With the experience of traveling to Ha Long of many passengers, who have not been yet Cua Van fishing villageYou will not admire and enjoy all the beauty here. Cua Van is an ancient fishing village on the bay with unique cultural activities and traditions of fishermen in the sea. Coming here, you will be able to open your eyes with interesting entertainment activities such as fishing, squid fishing, boating ... and directly admire and enjoy delicious seafood dishes.
5. Bai Tho Mountain
Bai Tho Mountain has a magical beauty but no less dignified. Standing from here, you can completely cover the whole romantic Ha Long. However, Bai Tho mountain climbing entertainment has been suspended due to concerns about ensuring safety for passengers. You can visit and admire the scenery below. Please carefully update the information from the local government before planning a typical schedule for your Ha Long trip.
6. Bai Chay
Famous as a destination quite bustling, bustling. Bai Chay attracts tourists by the system of the most beautiful artificial beach in Quang Ninh with clear bottom water, long sandy beach with smooth white sand and blunt products of the perfect planning works. In particular, watching and checking-in on Bai Chay bridge - "Ha Long strings" is amazing.
7. Sun World Ha Long
This is one of the leading entertainment and entertainment complexes in the country with a series of interesting, unique and modern entertainment games, thrilling games, parks, children's games...and other services. quality service.
8. Experience Ha Long tourism
Not only visiting, sightseeing, walking, coming to Ha Long, passengers can also try many unique and impressive experiences such as:
Kayaking: Enjoying the scenery of Ha Long Bay by Kayak is an activity that visitors look forward to. You will be sitting on a tiny Kayak, swimming yourself in the middle of the water, feeling small in the majestic scenery of the sky. Experience Ha Long Bay tourism My advantage when rowing Kayak is to sit still and hold the position tightly for easy balance.
Overnight on the yacht: If you love the romantic natural scenery, try once to spend the night on the yacht. Visitors will be greeted by dawn with four sides of the sea, no more dust or noise of the city.
Watching Ha Long Bay from a seaplane: This is a relatively new form of experience. On the seaplane, you will have a view like a bird flying overhead, zooming in, embracing the majestic scenery of Ha Long Bay.
Ha Long specialties you should not miss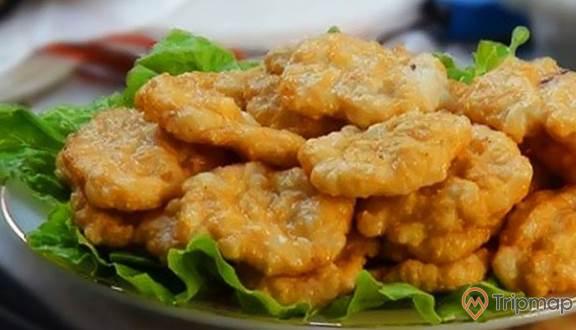 1. Squid rolls - a famous Ha Long specialty in the country
Grilled squid is a famous specialty of Ha Long sea. The nutty, fragrant pieces of fried rice are sophisticatedly and elaborately processed, crunchy and crunchy, with a sweet taste when dipped with chili sauce or sweet and sour fish sauce.
If you come to Ha Long and want to buy this dish as a gift, consider buying it pounded squid of people of Ha Long origin like Mr. Ba Seafood , Fishing Village, Hien Nhung ... They know how to choose the standard squid, how to mix a harmonious and reasonable ratio with the heirloom recipe. In this way, the patties will be more delicious and crispy.
2. Stir-fried snails with soy sauce – delicious Ha Long dish
Snails stir-fried with Chinese scent, desiccated coconut, lemon leaves. Snail dipping sauce does not need to be complicated, but it is taken from the chili sauce used to stir-fry the snails before.
3. Steamed Curry
Cu Ky is a type of sea crab with 2 very large claws and a lot of meat. Although it is not as rich as crab meat, it is more delicious than crab meat, and the price is also very affordable. Steamed Curry It is an enchanting dish that many passengers choose to admire and enjoy when coming to Ha Long. In addition to steaming, you can also cook ketchup in many different ways such as roasting tamarind, grilling embers, stir-frying vermicelli...
4. Worshiping Ha Long
Sacrifice It is an extremely valuable species of sea worm, 1 kg of dried wormwood costs up to 4-5 million VND. Coming to Quang Ninh, don't forget to admire and enjoy famous specialties from Sa worm such as: Crispy island sago, grilled sago, sauteed kohlrabi, deep-fried bread worm...
If buying dried wormwood as a gift, the experience of many passengers in Ha Long tourism is to choose the ones with thick, uniform sizes.
5. Sea buckthorn
The famous dishes from sam can be mentioned as: sam blood soup, fried sweet and sour sam's feet, deep fried sam's eggs, steamed sam, grilled sam's cartilage, fried sam's egg with guise leaves, fried sam bao with fried dough... Famous dishes are delicious, fatty, pleasing to gourmets.
6. Ha Long seafood vermicelli
As a sea with many valuable seafood dishes, Ha Long is very famous for dishes made from seafood dishes. The rich sweetness of the broth along with the hard surface meat, the dried shrimp, and the crispy squid have created a bowl of delicious seafood vermicelli, holding every passenger's feet.
Staying in Ha Long is easy
In Ha Long, there are many resorts, hotels, motels from mid-range to luxury, meeting all the needs of tourists. However, to make your stay in Ha Long to the fullest, passengers can completely choose to stay at Vinpearl Resort and Spa Ha Long, FLC Grand Hotel Ha Long, Wyndham Legend Halong, Ramada by Wyndham Halong Bay View, etc. Ha Long Muong Thanh….In addition to the luxurious room space, the level of services is extremely high quality, reaching the standard of a 5-star hotel, always satisfying the most demanding guests.
Above is the information shared about Ha Long tourism | Detailed travel experience in 2022. Wish you and your family have great holidays when coming to this beautiful bay city.