Ha Long is a famous beautiful land, captivating not only domestic tourists but also international tourists. Summer is the season of tourism, Ha Long welcomes millions of visitors to visit, experience, play and entertain every day. You and your family also want to spend time to come here to visit. So let's find out with Tripmap.vn the article Ha Long Tourism & What you need to know when traveling on your own below.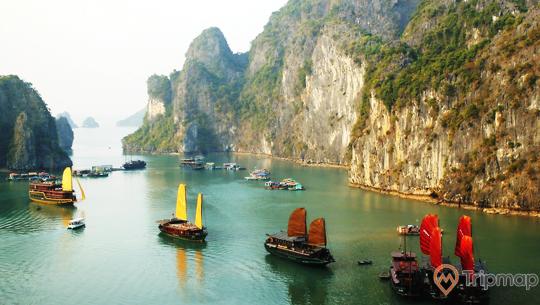 About Ha Long tourism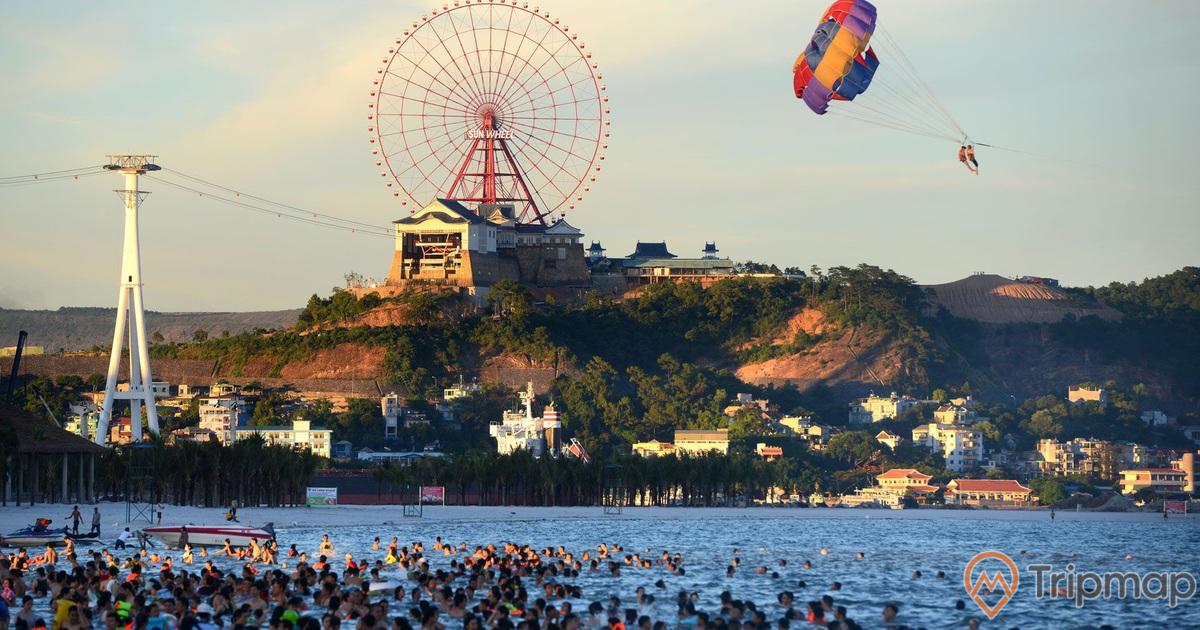 The coastal city of Ha Long where the Creator bestows a masterpiece - a natural wonder of the world Ha Long Bay, in Quang Ninh province. This is a dynamic young city, full of life but also soft, gentle and very dreamy with blue mountains, deep blue sea, wearing clothes.
Enjoying a lot of favor from nature, Ha Long has a lot of potential for tourism development, and has become a famous tourist city of Vietnam. Every year, this city attracts tens of millions of visitors. With a cool and pleasant coastal climate, the most ideal time to travel to Ha Long is in the summer, from late April to May. 4. Sunny weather, beautiful scenery, gentle sea, very suitable to explore to the fullest the potential beauty of the landscape on the heritage shore. Every year, this city attracts tens of millions of visitors
Visitors to Ha Long mainly enjoy the masterpiece of Ha Long Bay's creation, explore mysterious, beautiful caves that fascinate people. Among them must be mentioned Sung Sot cave, Dau Go cave, Tien Ong cave, Couple Cave, Luon cave, Grass Cave, Thien Canh Son cave , Drum Cave , and Virgin Cave , Tam Cung cave, Maze Cave… These are all natural caves formed from limestone hills spread over millions of years of geological tectonics, creating stalactite caves with hidden and hidden beauty in the middle of the turquoise blue sea. In the middle of the mountains, there are immense green primeval forests.
Not only that, Ha Long also attracts tourists by the islands emerging in the middle of the sea. Names like islands Quan Lan Island, Tuan Chau Island, Co to island, Cai Chien island, Titop island, Reu island ... are adorned with the perfect beauty that is both loving, wild, poetic, gentle, peaceful but equally elegant and youthful. Those are precious pearls and pearls, lovely watercolor paintings of the mining land.
In addition, Sun World Halong Complex - the largest entertainment complex in Vietnam, flower park, Yoko Onsen Quang Hanh, Quang Ninh Museum, Ha Long night market, Bai Chay old town, Ba Deo...contributing to complete Ha Long tourism more interesting.
Things you need to know when traveling to Ha Long on your own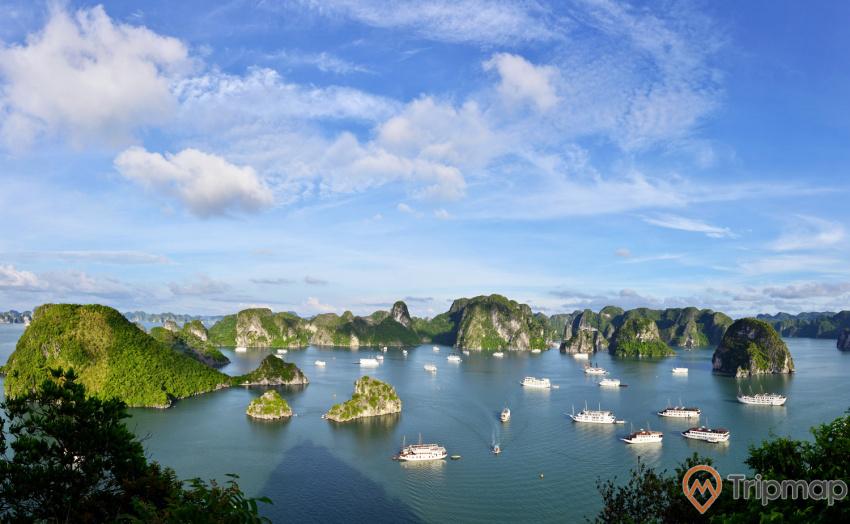 For tourists traveling by tour, it is quite simple because there is a travel agent to take care of the whole trip, but for self-sufficient tourists, it is necessary to make a specific plan to ensure their journey. yourself nice, safe and least expensive.
Transport
If the location is nearby, visitors can go to Ha Long by motorbike or private car. However, if you take a bus, plane, or train, the fare will increase dramatically during the holidays or peak seasons. For air tickets, you can hunt for fares according to promotions.
Where to stay?
In Ha Long, there are many accommodation services to meet the diverse needs of tourists from luxury hotels to affordable guesthouses, homstay... Visitors can choose to stay in the vibrant Bai Chay area or the peaceful area. people Long Tien Pagoda, or the affordable Peach Garden or at luxury hotels in the city center or choose high-end resorts on the island.
Visitors can book rooms in advance through agoda, booking... or find information about good homestays and hotels on travel experience sharing forums.
Entertainment venues
The coastal city is a convergence of many attractive tourist attractions. However, if time is limited or for first-time visitors to Ha Long, they choose to visit Ha Long Bay or explore the caves on the bay. After that, go to the amusement park and visit other places such as fishing village, old town, flower park...
However, visitors can spend all their time in Ha Long to explore caves or enjoy the fresh, peaceful air on an island at will.
Trip costs
Determining the cost is very important, it will determine the quality of your journey, especially when your budget is limited. Visitors should refer to the experience of those who have been to Ha Long and set a daily spending amount for themselves. Ha Long, there are many attractive things, visitors try not to spend arbitrarily so as not to be short of money in the middle of the trip. The amount of money used every day includes food, transportation (motorbike taxi, bus, train rental ...), tickets for tourist attractions... Especially, please negotiate the price with the owner of the means of transportation or find understand ticket prices at amusement parks.
What to eat when coming to Ha Long?
Catering services in the coastal city are quite busy, diverse and rich with many famous specialties such as squid rolls, shrimp, sage, bored, clam, surface, nodding cake, hill chicken., Yen Tu apricot wine, Ba Kich wine, Ha Long pearl milk tea, upside down ice cream... From luxurious restaurants to popular eateries, the sidewalks are very busy and serve a variety of menus with unique culinary styles. However, you also need to find out where to eat to ensure quality, health and cost.
Some notes when self-sufficient travel to Ha Long
It is advisable to choose a place to stay near attractions for convenience and savings on transportation costs.
Take good care of your wallet, luggage and personal belongings.
It is necessary to consider a reasonable play time to ensure health.
Do not bring too much luggage, personal belongings to avoid cumbersome.
Do not wear too much jewelry to ensure safety or avoid being lost when playing.