Ha Long - Quang Ninh is one of the most vibrant and luxurious young tourist cities in our country. Therefore, when coming to this place to enjoy and relax, visitors need to pocket some notes to make your trip more enjoyable. Here are the things to note when traveling to Ha Long that Tripmap.vn wants to share with visitors.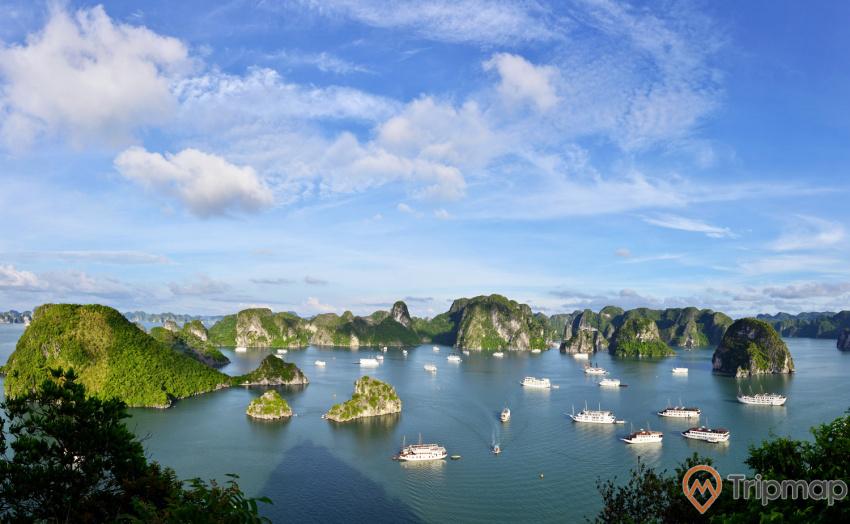 Note for first-time visitors to Ha Long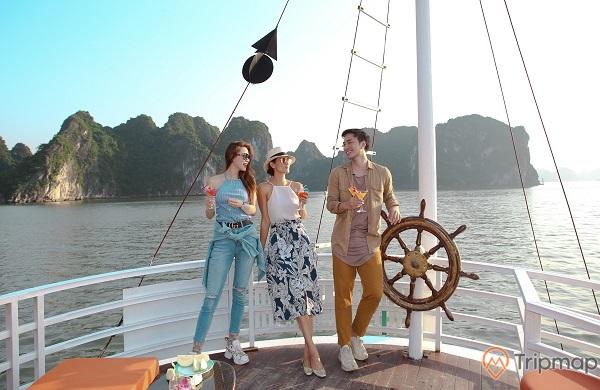 For tourists who like to travel by tour because the tour company is all-inclusive. All costs have been calculated accordingly, so visitors are completely free to have fun and enjoy the scenery. But for self-sufficient travelers, you should prepare carefully to avoid fatigue and expense.
Trip costs
Calculating the cost of the trip is essential because Ha Long is a land of great attraction, which can make your wallet empty very quickly. Beautiful islands, luxury cruises, monumental amusement parks, busy commercial areas, high-class restaurants and hotels, unique food services, famous specialties ... will make you irresistible. Therefore, calculating the cost of the trip is very necessary. Visitors can estimate how much money they need to spend a day and try not to get overwhelmed.
Hunt for promotions
Visitors can hunt for cheap flight tickets, food vouchers, hotel vouchers in Ha Long or even discounted cruise tours. All will help the money Ha Long tourism of visitors is more economical.
Package
Travelers should not bring too bulky luggage. You should wear seasonal clothes, a comfortable pair of walking shoes because in Ha Long you need to walk a lot. Visitors should also store personal belongings and papers carefully because in crowded places of Ha Long, there is a common situation of theft and pickpocketing.
Ask for experience from local people
An advantage and interesting of self-travel is that visitors can freely explore and experience the places they want to go without having to worry about traveling in groups. Therefore, visitors should be sociable, get to know the locals to learn from them beautiful places or delicious and cheap eateries…
Pocket some notes when traveling to Ha Long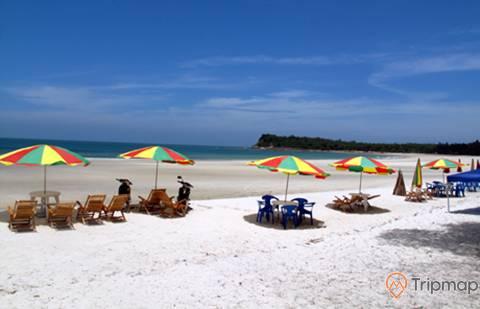 Maybe you have traveled to Ha Long, but with the investment and development of this coastal city, it has put on a new shirt, becoming more and more crowded and bustling. Works and services are increasingly diverse and rich, attracting a large number of domestic and international visitors to play and entertain. Therefore, you should also keep a few points in mind:
Go to the beach
Before taking a bath, visitors should warm up, jog, get used to the water... to avoid cramping when entering the water. Tourists should not swim too far from the shore and often gather in deserted places, but should bathe in crowded beaches for immediate support in case of trouble.
Bring sunscreen, swimming goggles, sunglasses, lotion... to protect your skin because Ha Long in summer is also quite hot. . In winter, visitors should bring moisturizer to avoid dry skin.
Do not bring a lot of jewelry when going to the beach and crowded places. Because waves can lose visitors' jewelry, and in crowded places, it is easy to drop due to jostling or theft.
Should pay attention to the instructions of the guide, security staff, marine lifeguards when swimming or participating in sea games such as kayaking, speedboat rides, scuba diving...
Hotel
You should find out in advance the motels, hotels before booking.
Do not choose motels far from places to visit and play, it will take time and money to move, especially in the high season.
Shopping
Should choose the most prestigious shopping places, especially in commercial centers, or reputable stores to ensure quality, avoid being cut and slashed.
When going to Ha Long night market and other markets to buy things, visitors should haggle / bargain to avoid the situation of buying wrong.
When coming to Ha Long around June and July, visitors should carefully monitor the weather forecast because this is the stormy season in Ha Long. During this time, the prices of services are reduced.
Transport
When buying a tour to visit the bay, a boat tour, etc., visitors should carefully research the travel company to avoid buying a poor quality tour.
When calling for transportation, you should also find out about the price in advance.
Ha Long is a very attractive and interesting coastal city. In order not to miss the most perfect excursions, you should also check the weather forecast before coming. And hopefully the above sharing will help you and your family have a lot of information to make a complete travel plan to ensure health, finance, keep full of joy after excursions on the mining land.