In September, when the summer rains have just stopped bringing the cool blue weather, it is also the time when autumn arrives on the streets and nuggets of Hanoi, the autumn products that make many people fall in love are also officially in season.
Autumn has just hit the door, heaven and earth Ha Noi Transforming yourself with chilly winds or fog, the sun is softer, the sky is bluer, making people not forget to come back with the flavors that make the city unique. Autumn, one of which is Hanoi nuggets , a gift wrapped from the quintessence of heaven and earth. Not only Hanoians look forward to when the season of nuggets comes, but also travelers also remember the taste of fresh rice wrapped in lotus leaves, the fragrance spreading throughout the small streets.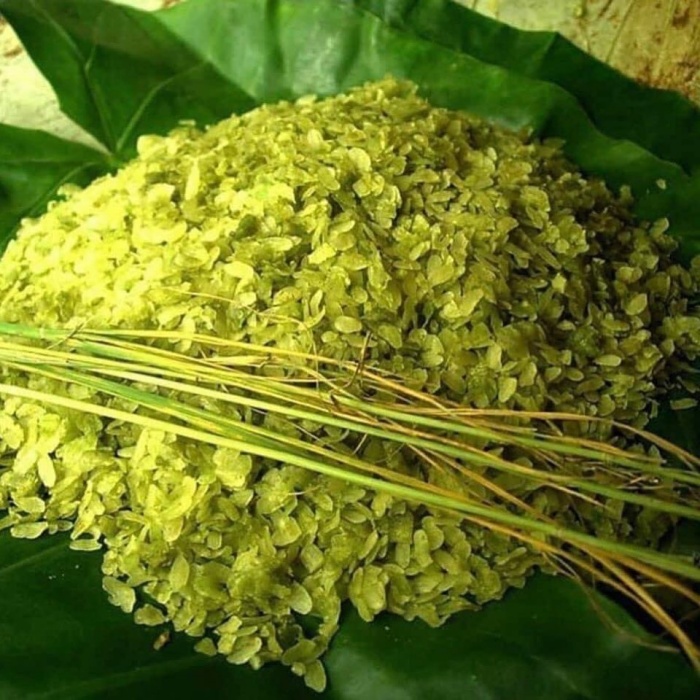 Com is an attractive specialty, typical for Hanoi's autumn. Photo: halotravel
>> See more: Full Hanoi travel experience from AZ
Ha Noi wakes up to call autumn in the North.
Referring to the delicious dishes ordered in Hanoi's autumn, the people of the capital are always proud of young nuggets, in the minds of the people of the capital, whenever they see autumn, they see fragrant young green onions spreading. all over the streets. .
Service Autumn rice in Hanoi Starting around the 7th lunar month and lasting about 2 months, under the gentle autumn sun, the fields in the suburbs began to change, and the rice in bunches was also heavy. when people start to harvest ripe nuggets.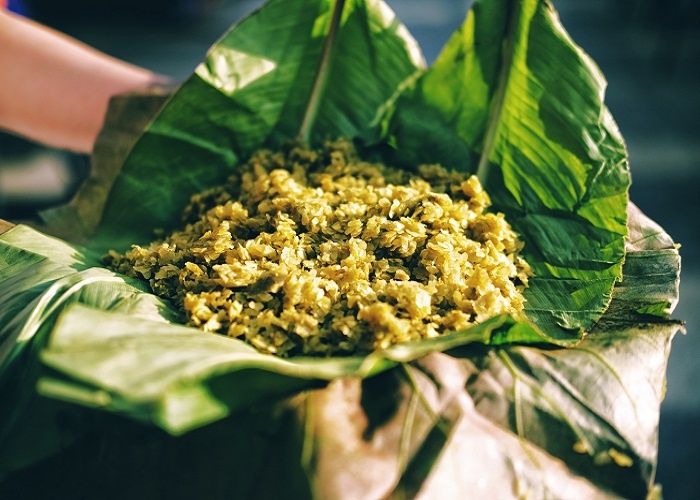 The autumn rice season will last about 3 months. Photo: Cookies
In the famous nuggets of Hanoi such as Com Vong or Me Tri, every time the rice crop is ripe, the atmosphere is always bustling with the sound of pounding rice pestle, just walking to the beginning of the village, you can hear the fragrance of orchids. radiate. . Rice Hanoi Can be made from many different types of rice, but yellow sticky rice is still the best. To create a batch of delicious nuggets, it takes skillful and delicate hands with many processing stages.
Young rice will be harvested, picked up, threshed by machine, then processed to keep the grain firm, drained and then roasted. According to the experience of longtime workers, young rice needs to be harvested. Roast with low heat until the sticky rice is cooked. During the roasting process, stir constantly to make the rice sticky and flavorful. When finished roasting, people will let the nuggets cool and then put each batch into the mortar to pound until there is rice husk, then remove the husk and pound until the finished product.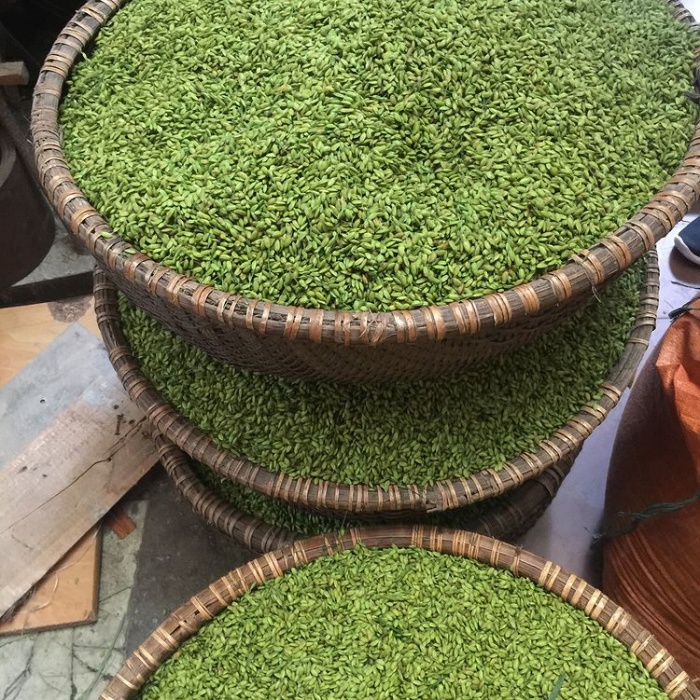 Photo: @ _vanxoan88
People have to go through many different stages to create the fragrant green nuggets of autumn. Photo: vanxoan88
It is often said that when the autumn weather is mild, Hanoi rice cake is one of the suitable dishes to enjoy because of its attractive taste and pleasant aroma. It is the fragrance of fragrant sticky rice, faintly fragrant with lotus leaves, the characteristic green color mixed with the yellow light of young rice leaf juice.
The Ha Thanh people used to eat green rice with bananas and peppers or red ripe persimmons. This combination was incorporated into classical poetry. Writer Thach Lam once wrote in the work "Hanoi 36 streets" that "Green nuggets are like precious jewels, red-pink colors are like old pomegranate seeds. Something frugal, something sweet, nothing more harmonious. "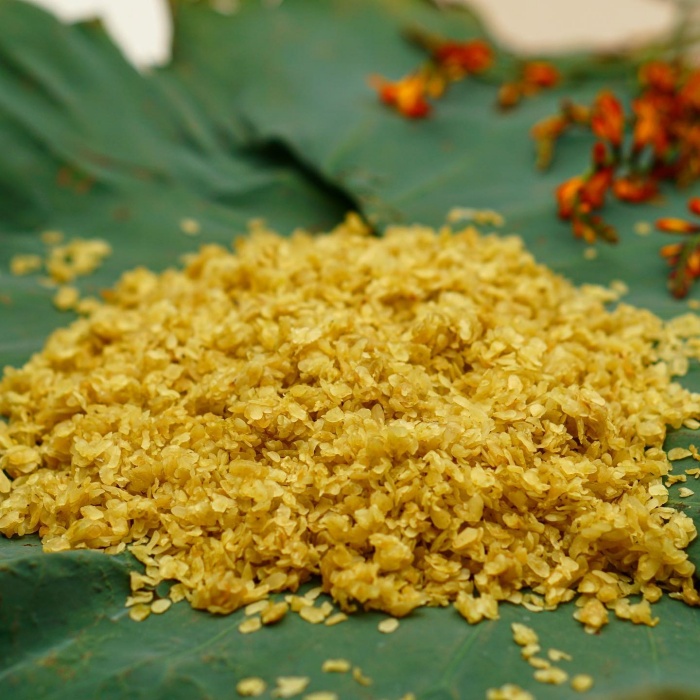 Delicious standard green nuggets have a greenish yellow color. Photo: @trinhdzuon
>> See more: Update the most attractive Hanoi tours
Delicious dishes from Hanoi Lam rice
Hanoians cherish com and always look forward to the end of the season as they wait for each other, nuggets are cherished by the love and nostalgia of the people of the old town. Com Ha Noi Today, it has been processed into many different delicacies besides the classic green nuggets wrapped in lotus leaves.
On autumn mornings, people like to enjoy fragrant young sticky rice nuggets combined with green beans, lotus seeds and grated coconut, sticky rice with a light sweetness and strong aroma of fresh com, and sticky rice from Hom market on the way. city. Tran Xuan Soan is a favorite place for many people.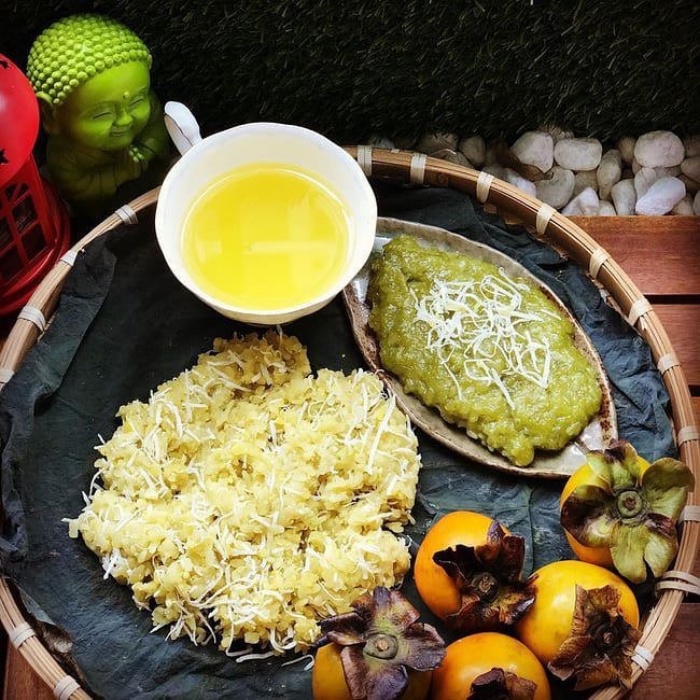 Fragrant sticky rice with the taste of autumn. Photo: @ laelia_96
Com cake is also a famous Hanoi specialty, soft, flexible nuggets are suitable for enjoying, as gifts, country gift shops at 1 Dinh Liet or Ninh Huong rice cakes at 22 Hang Dieu are famous addresses. . language. For many people, fried rice is the best food to enjoy because freshly baked fried rice has a very distinct taste. You can stir-fry green rice with some coconut milk or vanilla.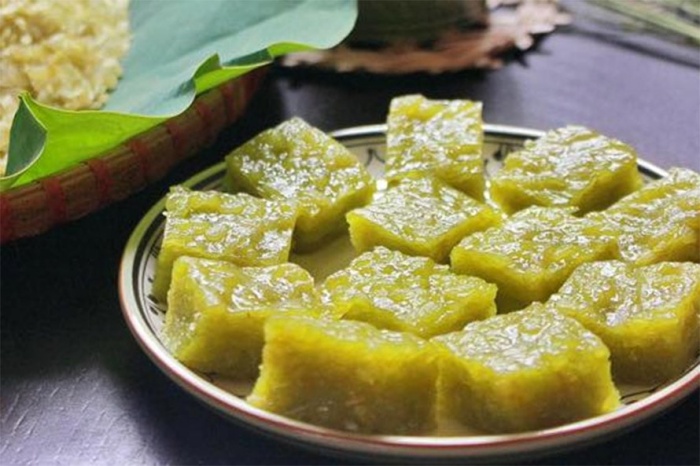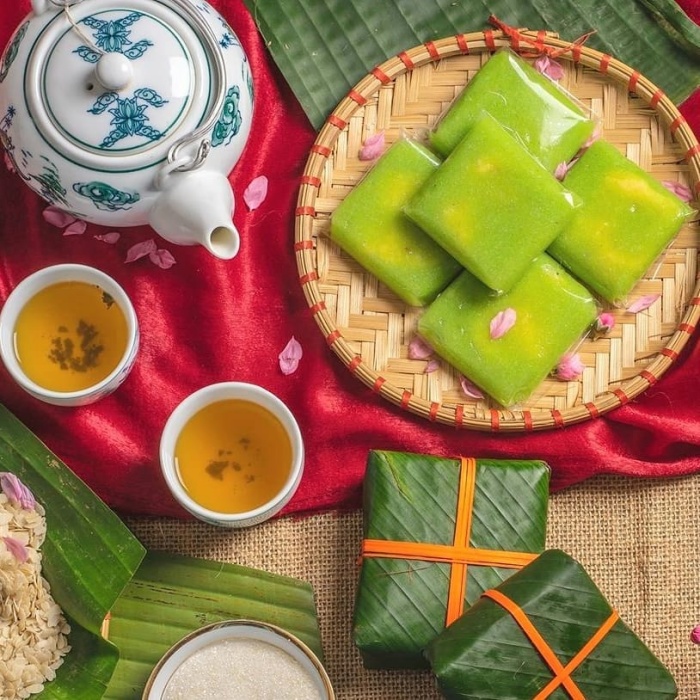 Fragrant sticky rice cake next to a pot of green tea. Photo: @ ontrip4u
Com season in Hanoi also coincides with the Mid-Autumn Festival, so green nuggets are used to make sticky rice cakes or fragrant sticky rice cakes, there are many shops selling this delicious cake, especially Gia Trinh rice nuggets on Ly Nam De street.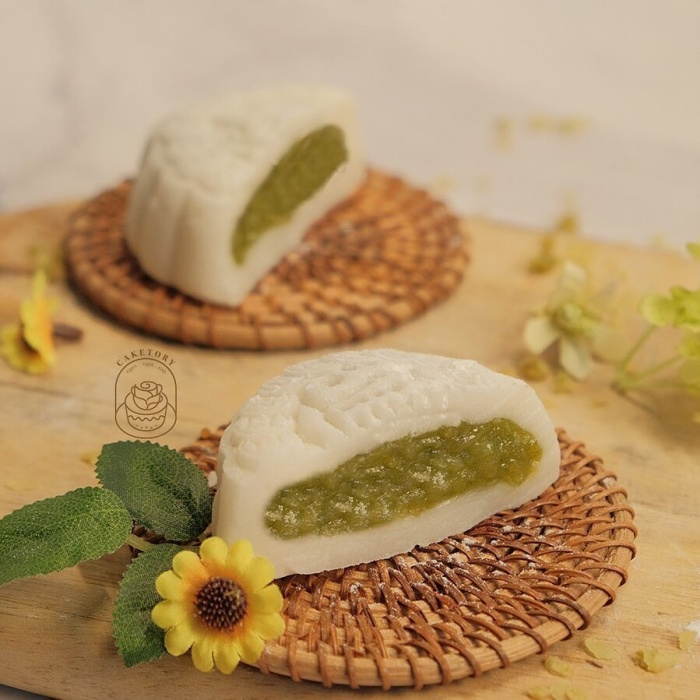 Flexible cakes or sticky rice cakes are also very popular in the fall. Photo: @thecaketoryhn
In addition to sweet dishes, com is also used to make savory dishes, notably Cha com, Cha com is a very attractive combination of rice and meat, some famous fried rice restaurants in Hanoi such as Cha com Quoc Huong . at Hang Bong or Vinh Thu shop on Ly Thuong Kiet street.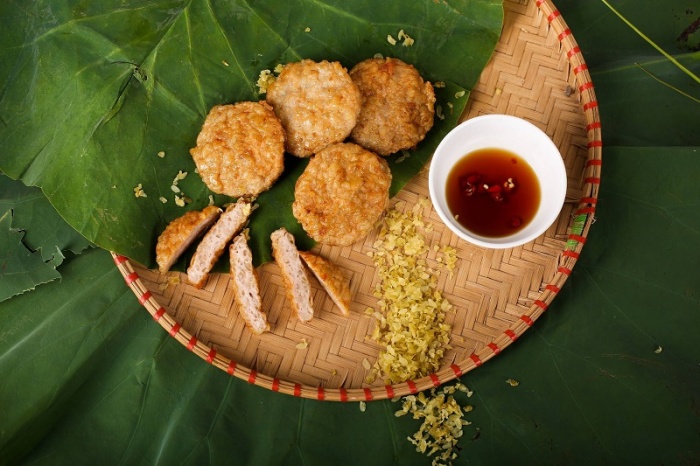 Cha com, a famous specialty of Hanoi. Photo: Zda
In Hanoi, there is another delicious dish made from green rice that not many people know about today, which is banh chung, this dish is similar to fried rice but has a fragrant meat filling. . more. Braised pork is very delicious, in Hanoi, there is Anh Tuyet restaurant on Ma May street that sells this dish.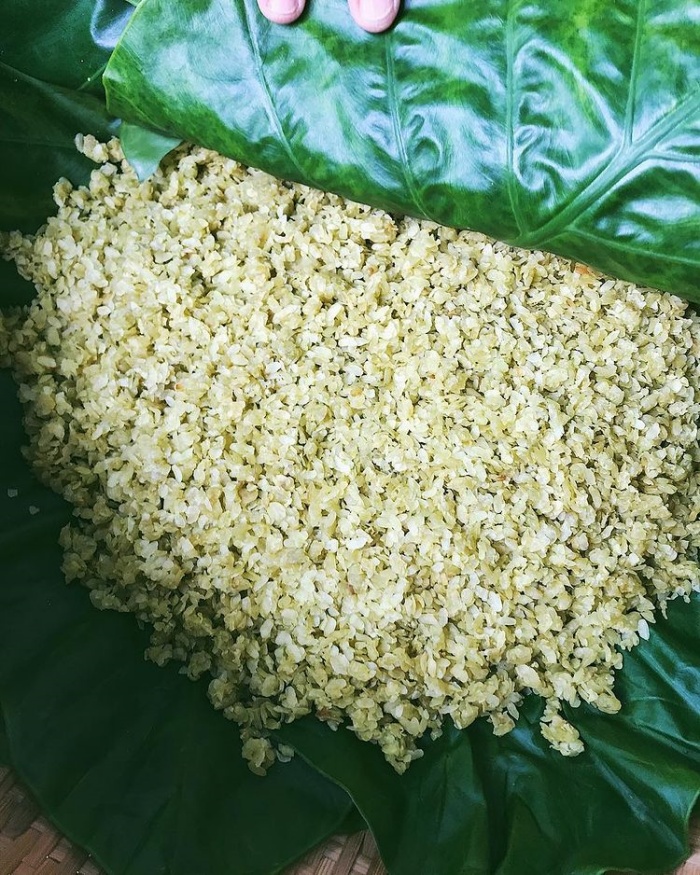 Autumn nuggets are always a special gift that people will never forget. Photo: @ngohuehcl
Autumn in the capital not only makes people flutter by the poetic scenery but also by the idyllic but beautiful green nuggets. Hanoi com Along with other typical dishes, it has created a wonderful symphony of flavors for the autumn here, if you intend to travel to the capital this autumn, do not miss the famous green nuggets taste. Please.
>> See more: Be ecstatic with the most typical Hanoi autumn gifts that are calling for the season to come
Hong Tho
According to Vietnamese sports newspaper