Traveling to Ba Vi this summer, you will certainly not be able to ignore Khoang Xanh Suoi Tien tourist area, which is a great destination to cool off as well as temporarily away from the hustle and bustle of the city. So what to do when coming to Khoang Xanh stream Tien? Let's explore to enjoy summer travel to the fullest.
Suoi Tien green space is an attractive tourist area located in the Ba Vi National Park complex, far from the center Ha Noi 60km. This is the ideal place to "escape" with poetic natural scenery, green hills and beautiful waterfalls. In addition to the wonderful nature, this attractive tourist area also makes travel enthusiasts fascinated by interesting entertainment games waiting for you to explore. If you just check-in for the first time and don't know yet What to do when coming to Khoang Xanh Suoi Tien? Then the following information will help you fully experience the best things at this famous Ba Vi tourist area.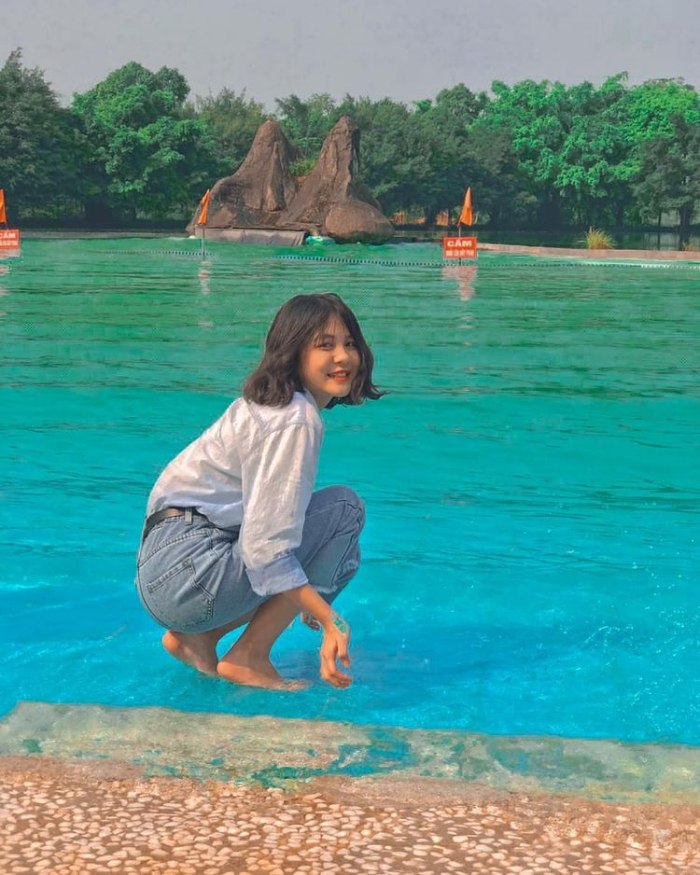 Suoi Tien green space is a famous tourist area in Ba Vi. Photo: @_giannii_
What to do when coming to Khoang Xanh stream Tien? Check-in now these great experiences
Visit the majestic waterfall check in
At Khoang Xanh, Fairy Stream has 3 very famous waterfalls: Mo waterfall, Hoa Lan waterfall and Mam Xoi waterfall, these waterfalls are all check-in places not to be missed when coming to this attractive tourist area. The beauty of the waterfalls flowing strongly, blowing white foam in the middle of the green mountain space will make you feel full of energy and the heat of summer disappears. You can not only admire the majestic scenery of the waterfall with the flowing stream in the vast space of the green mountains and forests, but also check-in and have fun at the foot of the waterfall.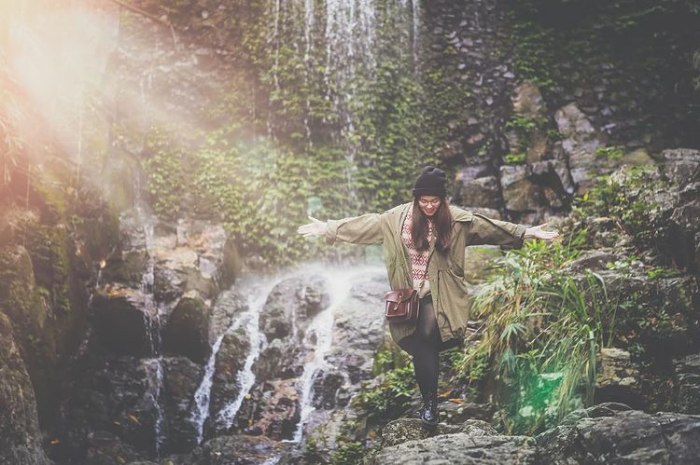 The green compartment of Tien stream has 3 majestic waterfalls. Photo: FB / camproduction
Explore the mysterious world of the underworld
This will be an interesting answer for you when you don't know What to do when coming to Khoang Xanh stream Tien? . The tone here is designed like an underground world of humanity with spaces that bring a sense of horror and horror. You will be lost in a mysterious space, sometimes scary but stimulating curiosity to the extreme.
The murky, mysterious space in Yin Palace makes many people excited. Photo: fb / Khoang Xanh Suoi Tien?
Bathing in an artificial swimming pool
If you want to cool off, this is definitely a dish you should not miss when coming to Khoang Xanh Suoi Tien. The swimming pool here has a very large area, with a deep water area for adults and a shallow water area for children to enjoy swimming. In particular, the swimming pool here also has an extremely interesting wave mode that gives the feeling of swimming in the sea.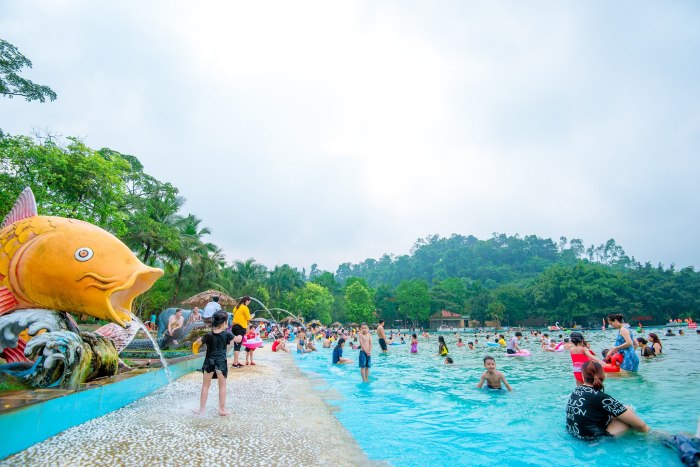 The artificial swimming pool has the function of creating waves like in the sea. Photo: FB / Khoang Tien green stream?
Immerse yourself in thrilling games
This is one of the experiences you should try if you don't know What to do when coming to Khoang Xanh Suoi Tien? . Here, a full collection of exciting thrilling games is guaranteed to make you enjoy the experience, especially games such as Max Air Ferris Wheel, Comet Swing, Speed ​​Slide, etc. energy and find a spirit with lots of energy, don't miss these exciting games.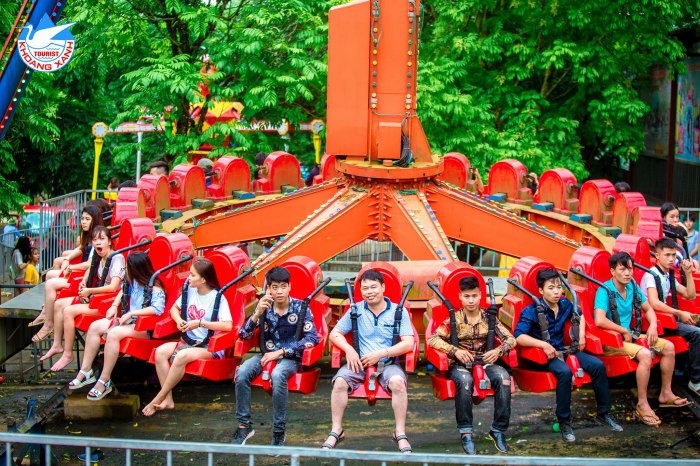 Thrilling games in Fairy Stream are very diverse. Photo: FB / Khoang Tien green stream?
Soak in hot mineral springs and take a mud bath
This is a very popular area when checking-in at Khoang Xanh Suoi Tien. The warm spring water here is very good for health, you can comfortably soak, relax to circulate blood vessels, feel comfortable. In addition, the mud bath service at Khoang Xanh is also extremely attractive, mud bath not only helps you relax but also helps beautify and regenerate energy.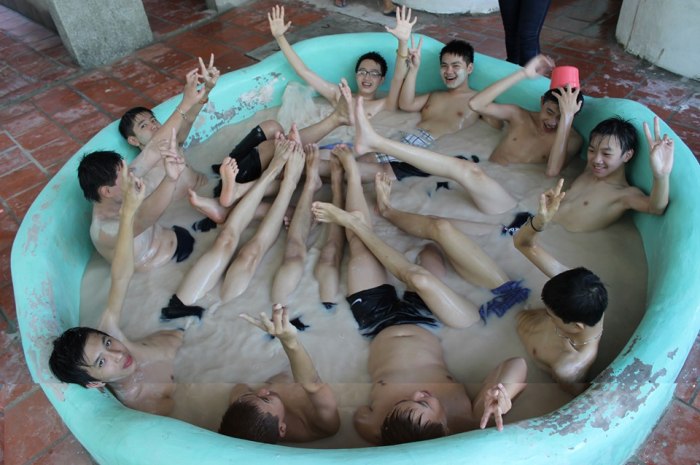 Khoang Xanh Tien spring hot mineral mud bath area is always crowded. Photo: FB / Khoang Tien green stream?
>> See more: Super HOT North tour hello summer
Skiing in the Arctic
This is a very popular area because you can watch the snow fall, enjoy the freezing cold of winter and participate in exciting activities only seen in movies such as making snowmen, making snowmen or taking pictures. skiing experience. This area has not been active for a long time but it is very attractive, if you do not know What to do when coming to Khoang Xanh Suoi Tien? then this ski area is a great suggestion.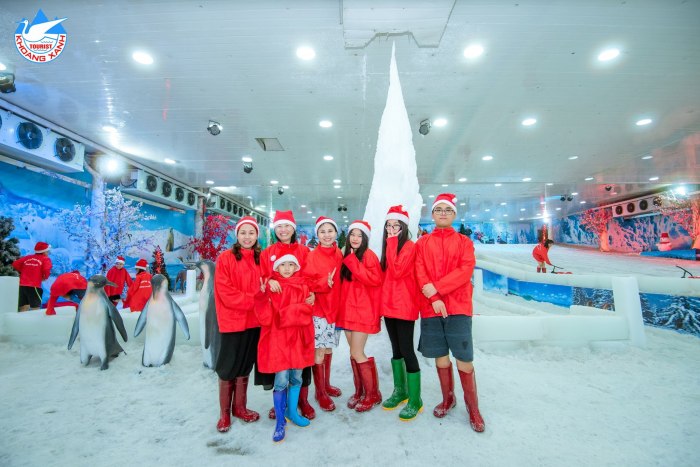 The Arctic region is where the weather is below zero. Photo: FB / Khoang Tien green stream?
Discover delicious cuisine
Check-in at Khoang Tien Ba Vi stream tourist area, visitors can not only sightsee, visit or experience interesting activities but also enjoy delicious specialties. mountains. Here, you will enjoy attractive dishes such as man pig, Da river fish, hill chicken, wild vegetables, wild deer, etc. The resort has 2 large restaurants for you to comfortably check in and eat.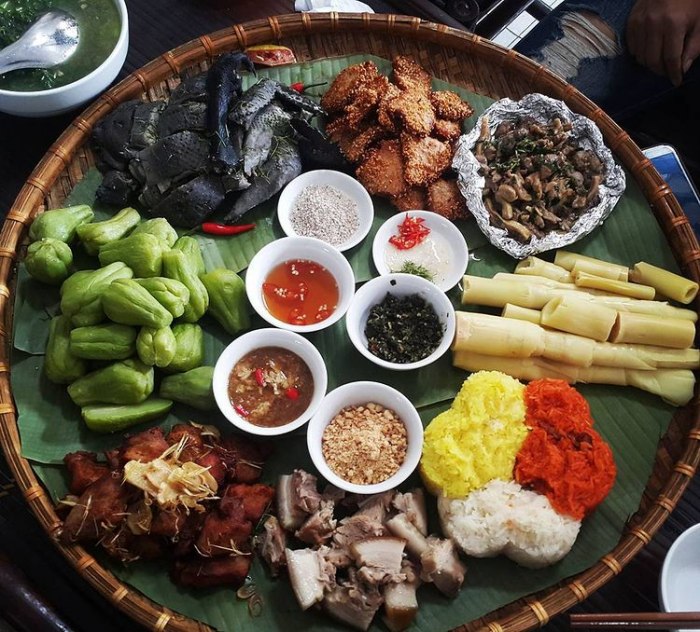 Cuisine at Khoang Xanh Suoi Tien is also an attractive highlight. Photo: ST
Experience check-in at Khoang Xanh tourist area, Suoi Tien
In addition to catching hot suggestions to know when coming to Khoang Xanh Suoi Tien To make the trip more complete, you should also capture some useful experiences to be more proactive when planning fun and experiences.
Go to Khoang Xanh Fairy Stream
The most suitable time to travel to Fairy Stream is from May to September, at this time the weather here is cool, the fresh space is very suitable for you to escape the hot, muggy city. summer days. Especially, this is also the time when the waterfall in Khoang Xanh Tien stream is most abundant, so the scenery is very beautiful.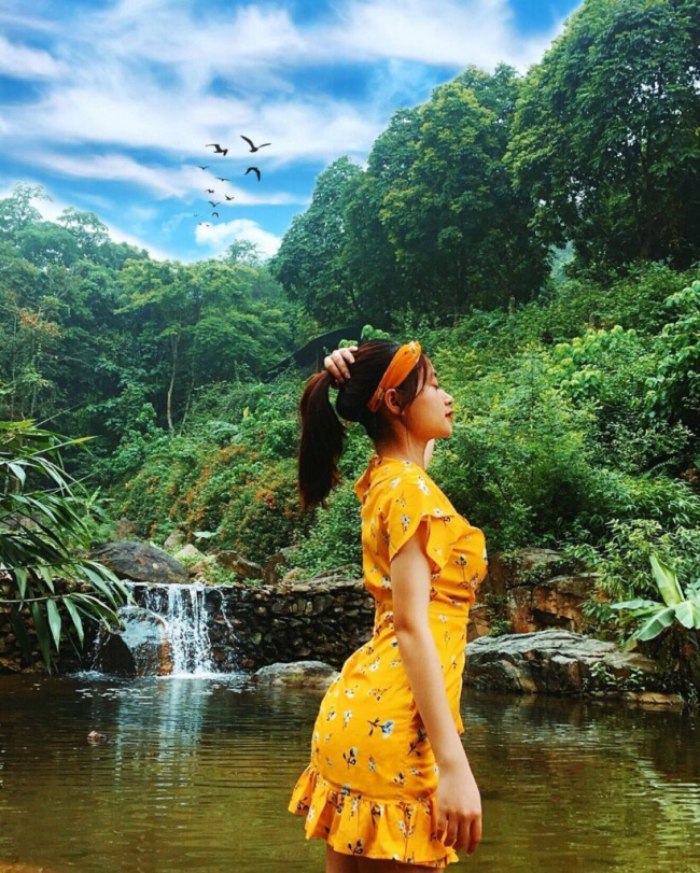 May to September is the ideal time to check-in Khoang Xanh Suoi Tien. Photo: ST
How to get to Khoang Xanh Suoi Tien?
From Hanoi, you can check-in the green Khoang Tien stream by many means such as taking bus route 71 or route 201. After arriving at Son Tay bus station or Trung Ha bridge, you can take a taxi or motorbike taxi to the KDL. If traveling by private vehicle such as car or motorbike, follow the direction of Thang Long Boulevard to Van Hoa Street, go straight to the destination.
Staying at Green Khoang Resort, Suoi Tien
Currently, near Khoang Xanh tourist area, there is a very developed accommodation service, you can choose to stay at a homestay, a hotel or a luxury resort. Some suggestions can be consulted such as Hilltop jackfruit, Ba Vi Family Homestay, Khoang Xanh Hotel, Paragon Hill Resort, Bella Resort Tan Vien...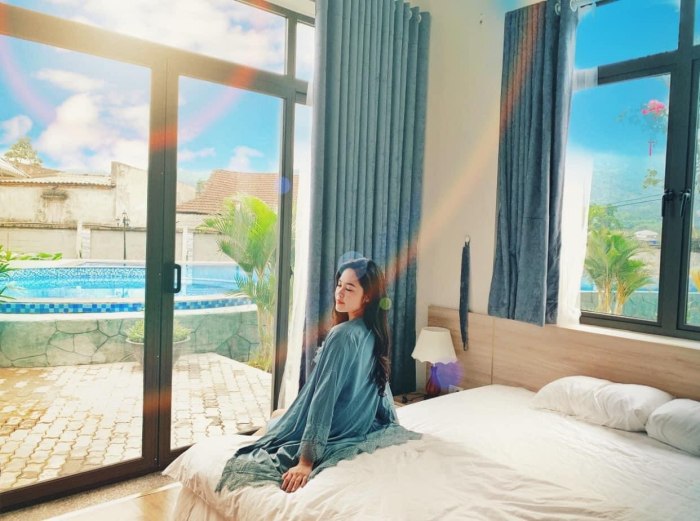 Near Khoang Xanh stream, there are many luxury hotels, homestays and resorts. Photo: ST
Update the ticket price list at the green compartment of Tien Ba Vi stream
Admission ticket for adults is 150.000 VND / person, festivals 200.000 VND, children 100.000 VND / person, holidays 150.000 VND. In addition, when experiencing some activities such as playing snow house, the ticket is 100.000 VND, mineral bath or cheap mud bath 200.000 VND / adult and 150.000 VND / child.
With the above useful information, you will surely know Things to do when coming to Khoang Xanh, Suoi Tien to enjoy the best moments of fun and entertainment. This beautiful resort still has a lot of interesting things waiting for you to visit and discover, so don't forget to make an appointment with Khoang Xanh stream Tien this summer.
Hong Tho
According to Vietnamese sports newspaper