In the tourist map of Vietnam, Da Lat is always a destination that has never cooled down. Going to Da Lat every season is beautiful because each season has its own interesting things. From mid-September, the rose gardens in Da Lat are bustling with tourists to visit and take pictures.
Mentioned visit Dalat , people will immediately think of Datanla waterfall, poetic cafes, Lam Vien square, Tuyen Lam lake ... and especially the fruit seasons. Da Lat is considered the mecca of fresh fruits such as strawberries, avocados, etc., including crispy persimmons. Let's Vietnam tourism point name these Rose garden in Dalat Super beautiful and super luxurious to prepare for the upcoming trip.
Rose gardens in Da Lat for visitors to freely check in
When does the pink season in Dat La begin?
Every year, in August, the pink flowers begin to bear fruit. Follow experience going to Da Lat From mid-September to November, persimmon enters the most beautiful ripe stage. At this time, the persimmon begins to turn from bright green to brilliant orange-red, ripe in clusters, each cluster looks very pleasing to the eye.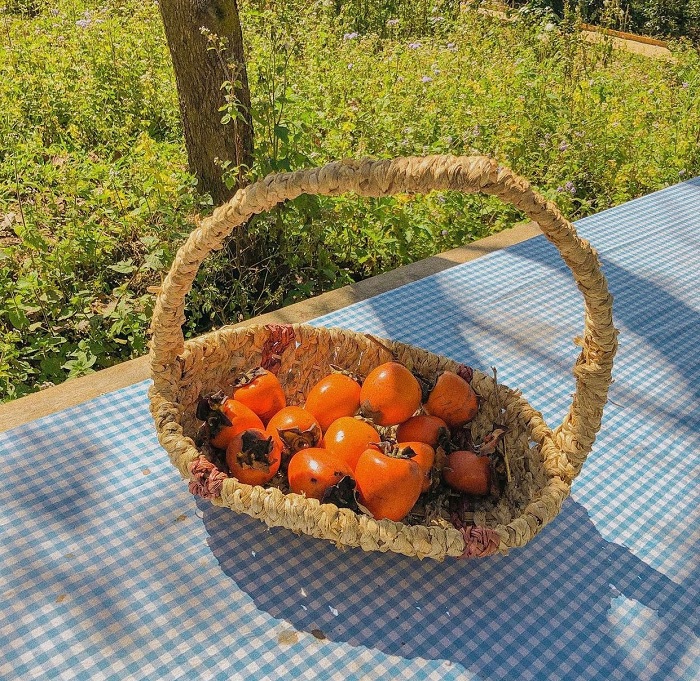 Ripe persimmons in Dalat rose garden. Photo: aiiphuong
For that reason, the Rose garden in Dalat Every mid-autumn festival welcomes a large number of visitors. This is also the right time for you to "dress up" virtual life. During the trip Da Lat, If you plan to visit the rose garden, take advantage of it early in the morning because the sun shines on the garden at this time, creating a much more shimmering and romantic scene. The dew drops on the persimmons make the garden even more lush.
The list of rose gardens in Da Lat is extremely HOT right now
Rose Garden at the foot of Mimosa Pass
Address: At the foot of Mimosa Pass, Ward 3, Da Lat City
Opening time: 6:30am – 5:00pm
One of The most famous rose gardens in Dalat Rose garden at the foot of Mimosa Pass. This is the most famous and beautiful pass road in the city with mesmerizing scenery on both sides Dalat tourists . If you come to the rose garden early in the morning, the winding pass road sparkling with sunshine will be more poetic than ever.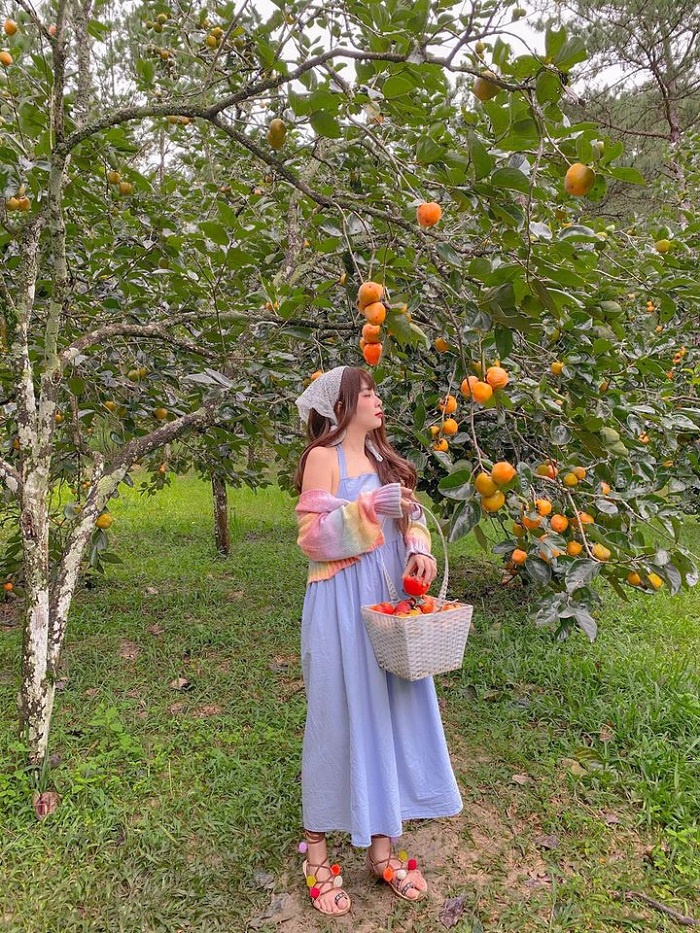 Mimosa Rose Garden – the ideal check-in place for virtual believers. Photo: honganh1132
Moving to the Mimosa rose garden is quite easy. From the city center of thousands of flowers, visitors follow Tran Hung Dao Street to the foot of Mimosa Pass. The Rose Garden is located just 500 meters from Hoan My Hospital.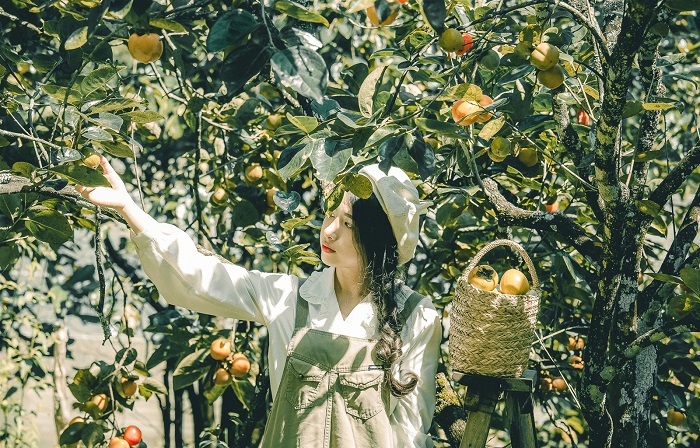 The rose garden located at the foot of Mimosa Pass opens early. Photo: Truong The Vinh
Rose Garden in Dalat This is relatively large, surrounded by wild and majestic mountains. The persimmon tree here has the advantage of being quite low, weighing the fruit almost touching the ground, so you can completely manually pick the ripe berries full of baskets. Just thinking that coming here and having a basket full of delicious fruits to bring back as gifts for your loved ones is enough to make you happy, right? Don't forget to take advantage of this background to have cool photo "pots" for Facebook.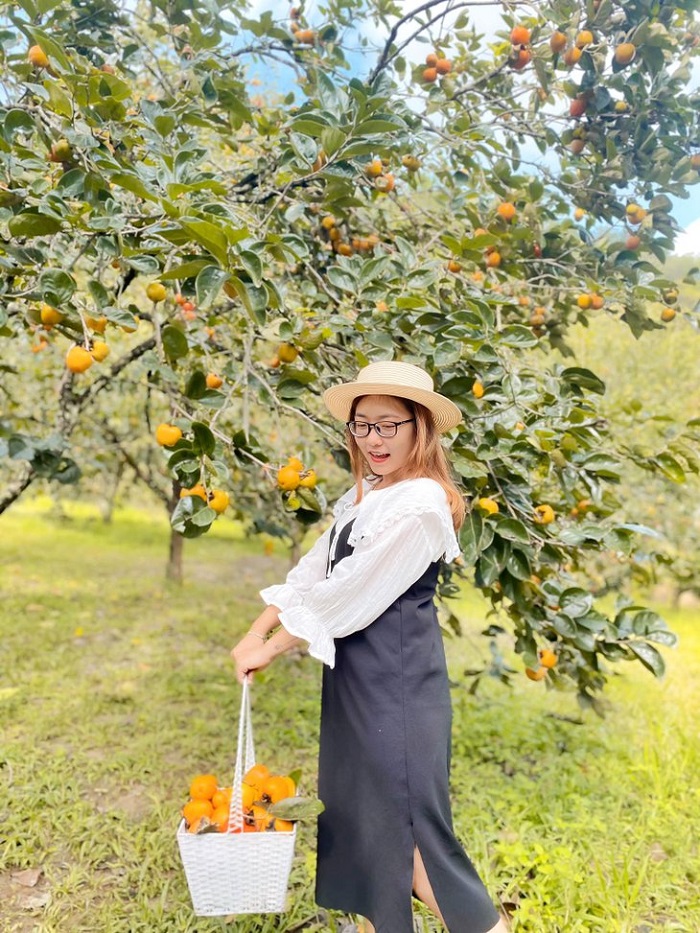 The fruit-laden persimmon trees invite visitors. Photo: 360dalat
>> See more : Transform into a muse at 5 Dalat afternoon tea shops with a very hot check-in view
Tom's Rose Garden
Address: Highway 20, Xuan Truong commune, Da Lat city
Opening time: 6:00am – 5:30pm
Speaking of places Dalat rose garden It is a mistake to ignore Tom's rose garden. Follow experience going to Da Lat then this promises to be a place for you to have many interesting experiences and countless virtual live photos for a lifetime.
Tom's rose garden is located in the suburbs, so it is very peaceful and cool. The road is not difficult, you go in the direction from the city center to Cau Dat Tea Hill with a travel time of about 30 minutes.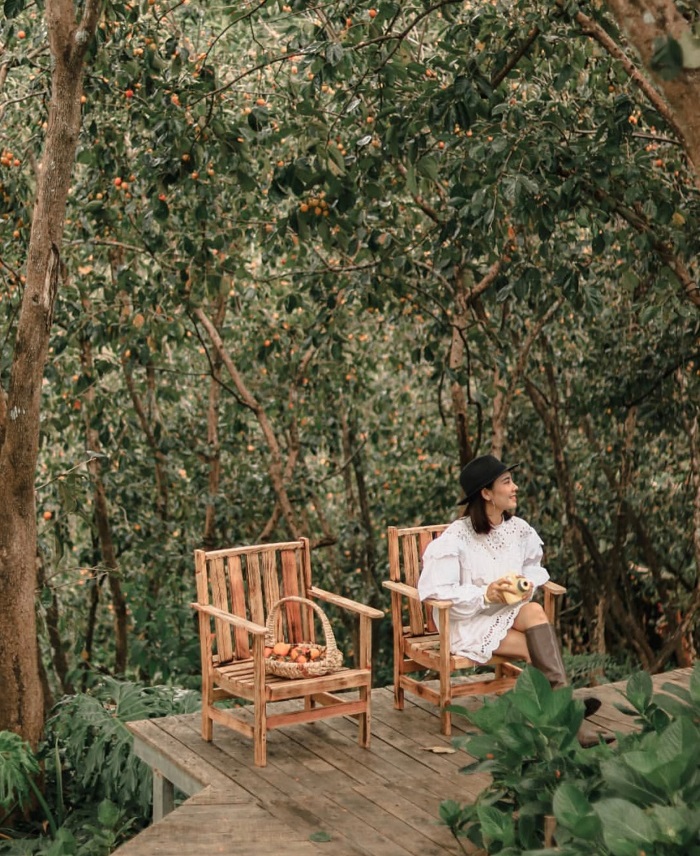 Sitting in the middle of a red rose garden, often enjoying a cup of coffee at Tom's rose garden brings a feeling of relaxation and extreme cold. Photo: tynkerry
Tom's rose garden has an area of ​​​​"super" up to 10.000 m2 with 300 30-year-old rose trees. The persimmon trees are fertilized and carefully pruned by the people, so they are very lush, even there are "old" persimmon trees. The owner of Dalat rose garden She has a dog and names it Tom. The dog is very friendly, often playing with visitors.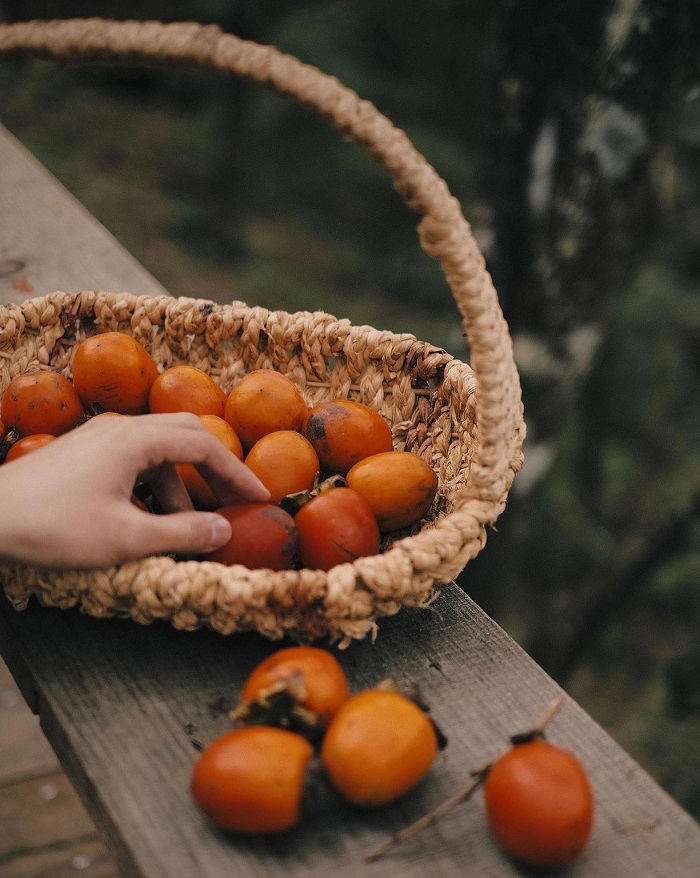 You can buy roses to give as gifts. Photo: lythanhco
To Tom's rose garden On a fruit-laden occasion, you can not only enjoy delicious persimmons but also live virtual 7749 styles. The large space and every corner is beautiful here, which easily makes the girls "fire". So with experience going to Da Lat of many virtual believers, please prepare a camera or phone with pictures to be ready to check in at Tom's rose garden.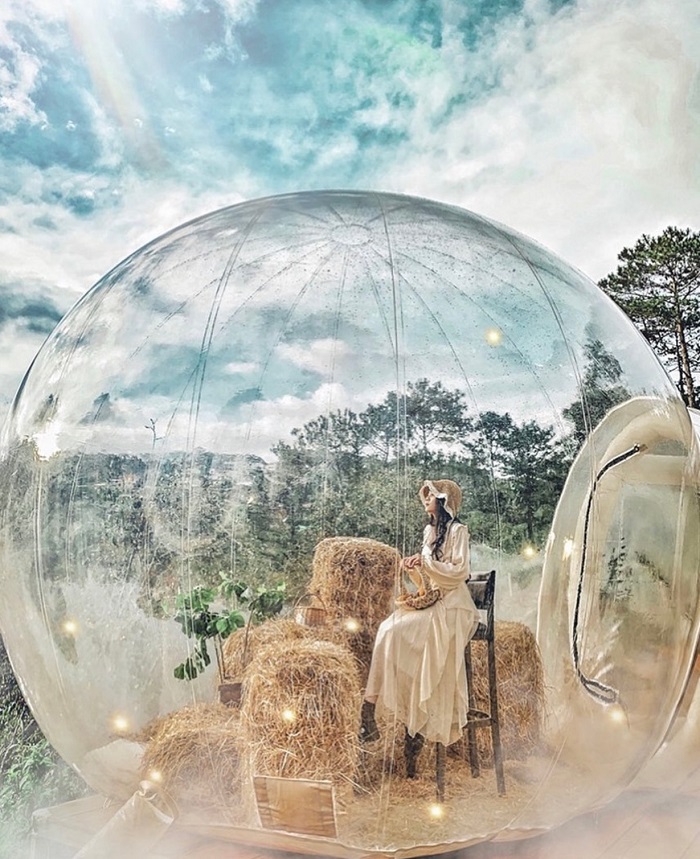 It also arranges many wonderful virtual living corners for you. Photo: dalat.holic
A plus point for Dalat rose garden This is a shop owner who understands the psychology of customers when arranging miniatures such as swings, wooden houses ... to check in. The hottrend bubble house at Tom's rose garden is also a favorite place for many of you. Young people come here. With the entrance fee to the garden only 20.000 VND / person, what are you waiting for without visiting this rose garden in Dalat tour Upcoming.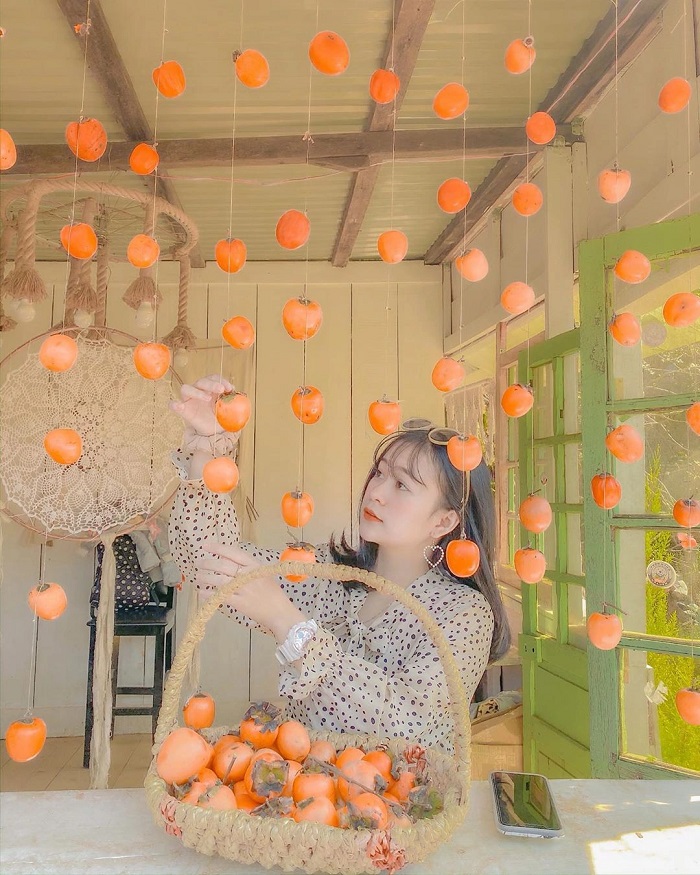 Every corner of Tom's rose garden is stunningly beautiful in the photos. Photo: meoww.annie
Thai Long Rose Garden
Address: 31d Khe Sanh, Ward 10, Da Lat City
Opening time: 7am - 17pm
Thai Long Rose Garden is located quite close to the center of Da Lat city, so it is very convenient for travel. The special point is Dalat rose garden - Thai Long entrance is free. Because of that, the rose garden has become an amusement park in Da Lat that is known and visited by many people.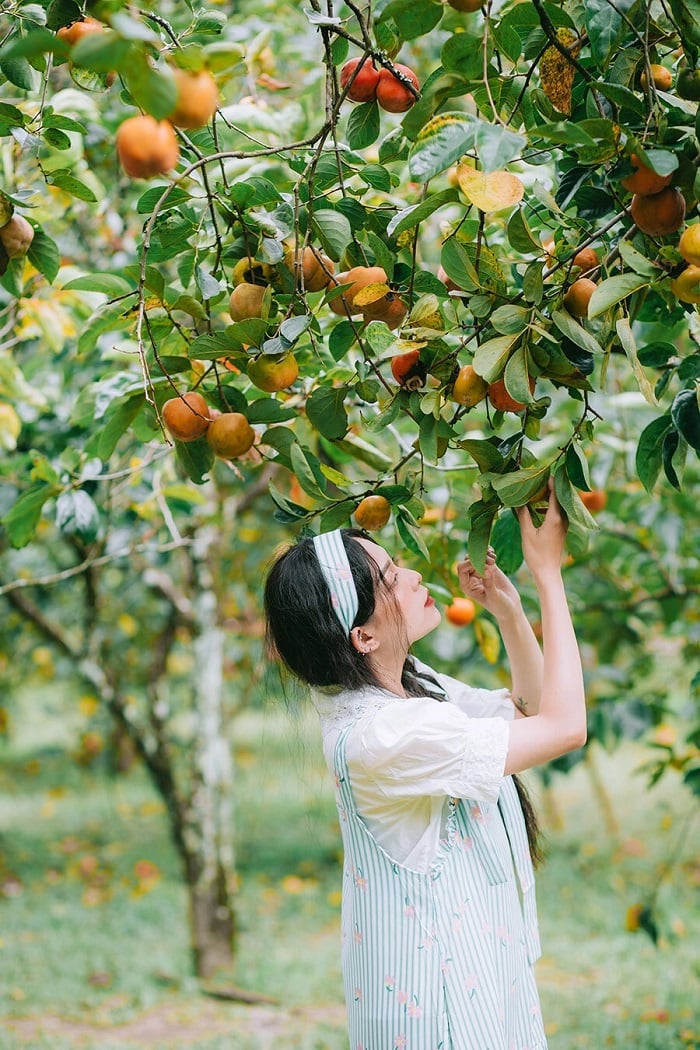 Thai Long Rose Garden is also an ideal entertainment address in Da Lat for you. Photo: Trinh Nguyen
With an area of ​​up to 40.000 m2, hundreds of roses, from Thai Long garden house welcomed a large number of visitors to visit and take pictures. Every time the persimmon is ripe, the persimmon trees are full of fruit and luxuriant as if they want to invite visitors. Most of the persimmon trees in Thai Long are old, so the canopy is very wide and hangs down to the ground, making it easier for you to pick fresh fruits. When you come here, Dalat tourists You can also experience a day as a farmer when manually plowing the soil, growing seedlings, watering ...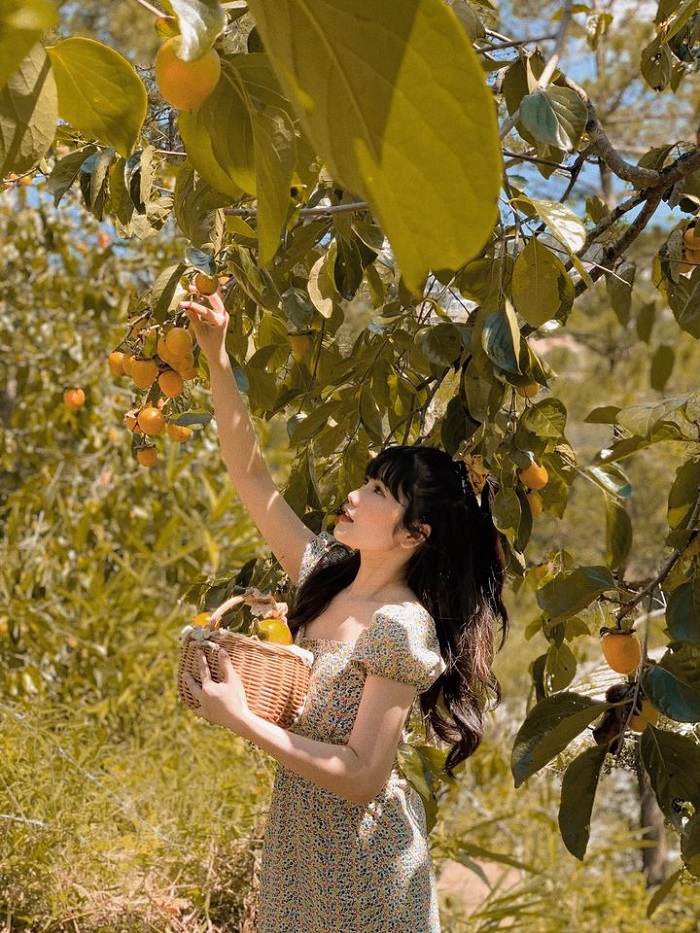 A basket of ripe persimmons to bring back as gifts for loved ones. Photo: wecheckin
Dalat Rose Garden – Thai Long is impressed by the rustic, wild and fresh air. After taking pictures and checking in at this amusement park in Da Lat, you can ask the garden owner to buy roses as a gift for only 25.000 VND / kg. The persimmons here are high quality, crispy, delicious and safe. So, visiting Thai Long Rose Garden is guaranteed not to waste your trip at all!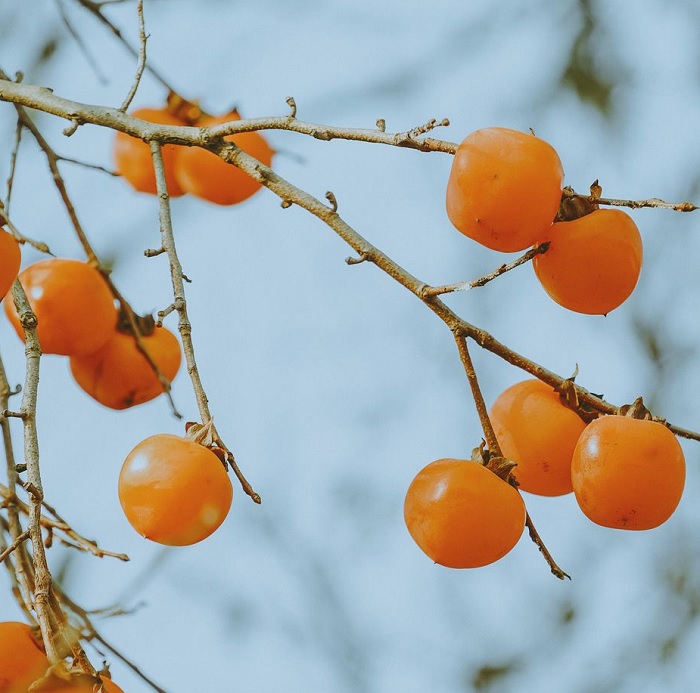 Quality persimmons, carefully cared for by farmers. Photo: Wecheckin
Rose garden cafe Bag Mo To
Address: Lane 31, Sao Nam Street, Ward 11, Da Lat City
Opening time: 7:45am – 9:45pm
Not owning a large rose garden, but Bag Mo To coffee shop is also a place worth visiting if you are planning to visit. CAC Rose garden in Dalat . Although located in an alley, this cafe is still famous and has become an entertainment spot in Da Lat attracting a large number of tourists.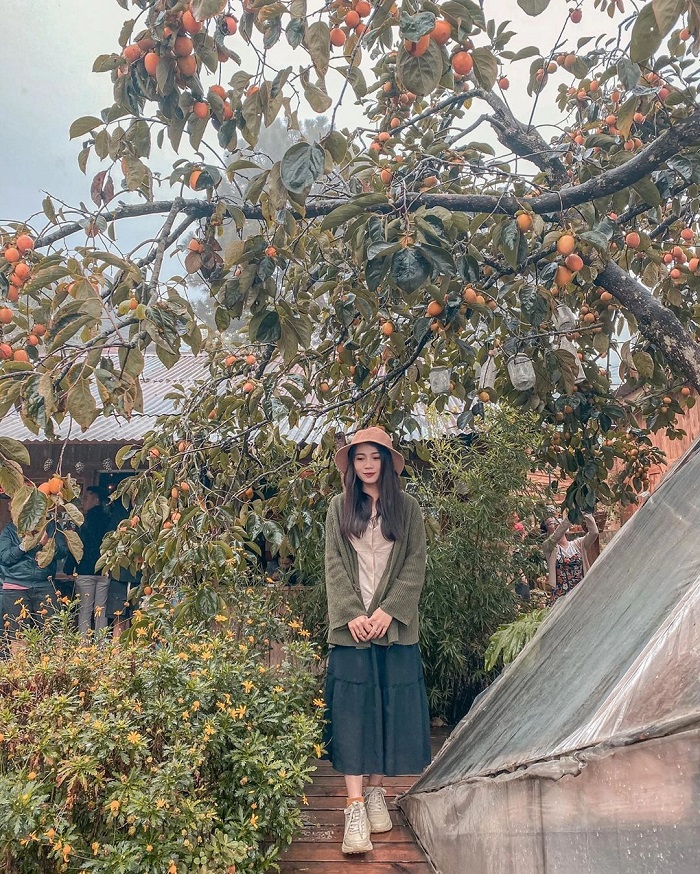 A corner of the rose garden in Bag Mo To cafe. Photo: Tyna180
Mo To bag cafe has a very large space with many different styled corners. Come on, Dalat tourists You will experience many emotions, from nostalgic and lyrical to liberal and rustic. In the Dream bag, there are chrysanthemums and anthuriums as a highlight in the poetic space. Here, you can stand under the pink canopy to take pictures, in the distance are the mountains and vastness.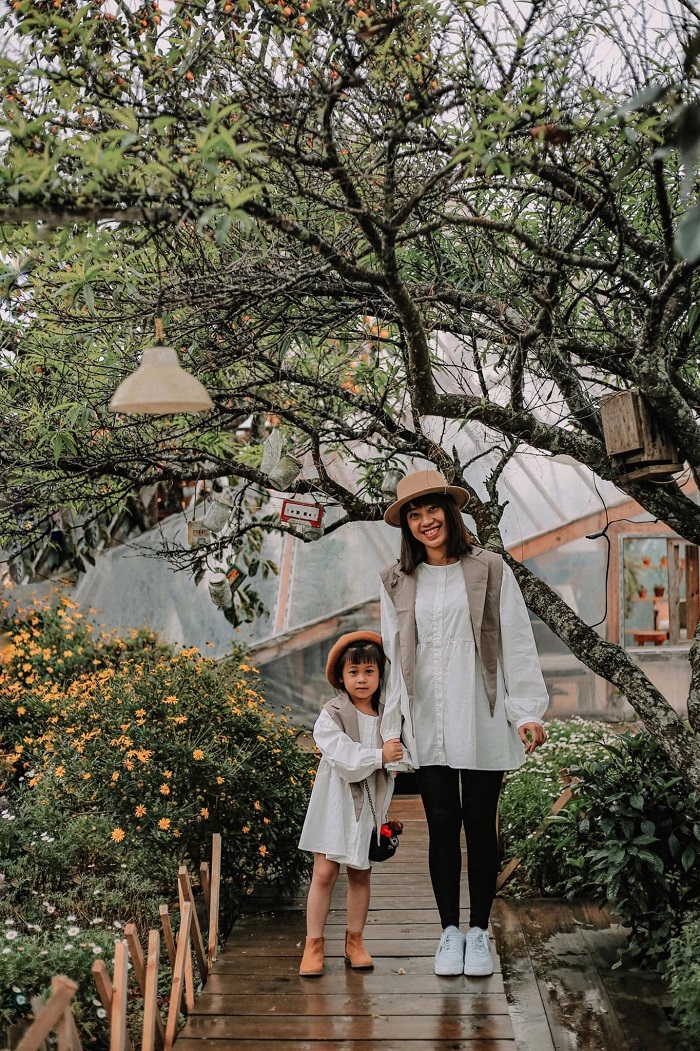 Peaceful scene at Bag Mo To coffee shop. Photo: TMT
Drink at delicious rose garden in Dalat This dish has an affordable price, only from 20.000-60.000 VND / dish. Follow experience going to Da Lat Many visitors are impressed by the delicious coffee taste. When in season, the persimmons turn red-orange as a highlight for a more beautiful picture of nature. Try to imagine in a calm, fresh atmosphere, while enjoying delicious drinks and having virtual live photos, what could be better!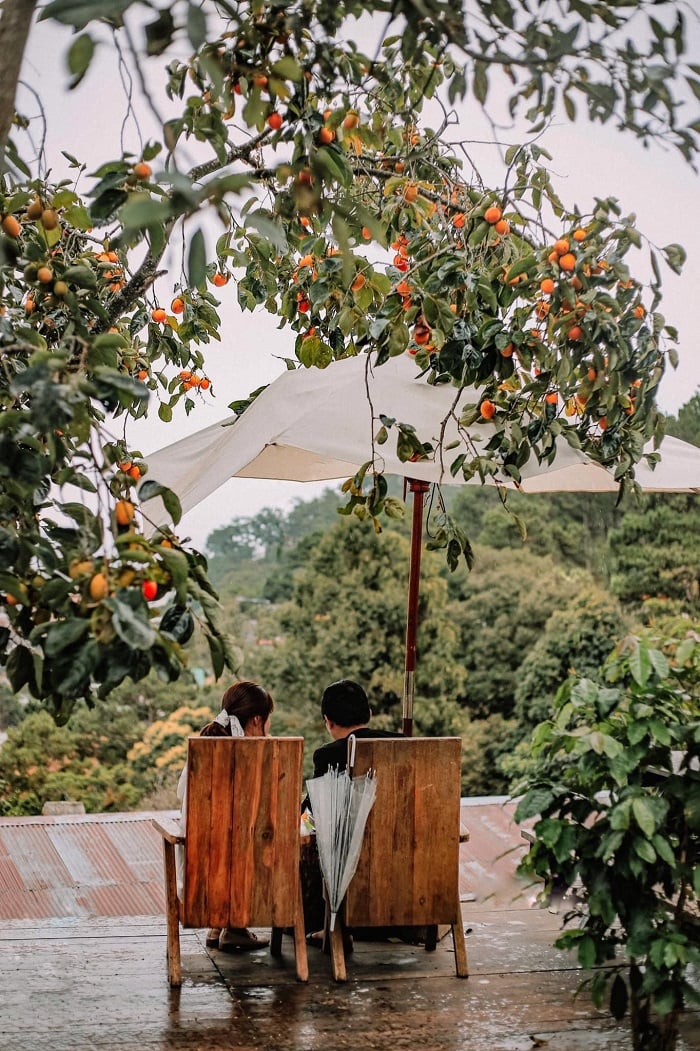 Mo To bag is one of the most famous coffee shops in Dalat. Photo: Reply1994
Notes when visiting Dalat rose garden
When to the Dalat rose garden Visitors should also note a few things:
- Maintain general hygiene, do not throw garbage indiscriminately, causing loss of beauty and effort to clean up the garden owner.
– Persimmons are only eaten when they are ripe, they should not be picked when they are still green, which is very wasteful.
– Persimmons are still yellow, which means they are about to ripen, just need to incubate for a few more days to be able to bring back as a gift.
- Do not break branches, climb trees, damage roses
– If you do not have experience in choosing persimmons, picking persimmons, you can ask the garden owner to choose the most satisfactory persimmons.
– The girls can choose the appropriate costumes for the rose garden context to have the best check-in photos,
Above is the address 4 Rose garden in Dalat are being hunted by many virtual believers today. In addition, visitors can refer to other rose gardens such as Co Trai Mat rose garden, Le Van rose garden ...
Yen Yen
According to Vietnamese sports newspaper