Nghe An not only has Vinh ancient citadel, Seven Floor waterfall or Ganges river but also makes visitors fall in love with the ravishing Cua Lo beach. . .
Nghe An Lo Gate As one of the attractive tourist destinations in the North Central region, this place is famous for its clear blue beaches and scenic spots imbued with indigenous culture and history. Cua Lo has many attractive destinations for you to explore, depending on your schedule and time budget. Usually, many tourists will choose a 3 day 2 night schedule to comfortably move to tourist destinations and not be in a hurry on time. So go to Cua Lo 3 ​​days 2 nights Where to be able to fully admire the beauty of this wonderful sea? Let's explore together.
Cua Lo is one of the most beautiful beaches in Central Vietnam. Photo: @languagexi_
Discover attractive destinations for the team who do not know where to go in Cua Lo 3 ​​days 2 nights
Day 1: Cua Lo Beach, Lan Chau Island
The first place you need to note on the list of must-visit tourist destinations if you don't know how to go yet Cua Lo 3 ​​days 2 nights where is Cua Lo beach. The sea here is very beautiful with long sandy beaches, clear blue sea, calm waves, so it is very suitable for checking in and swimming. In addition, here you can also participate in many attractive games right on the beach such as skydiving, jet skiing.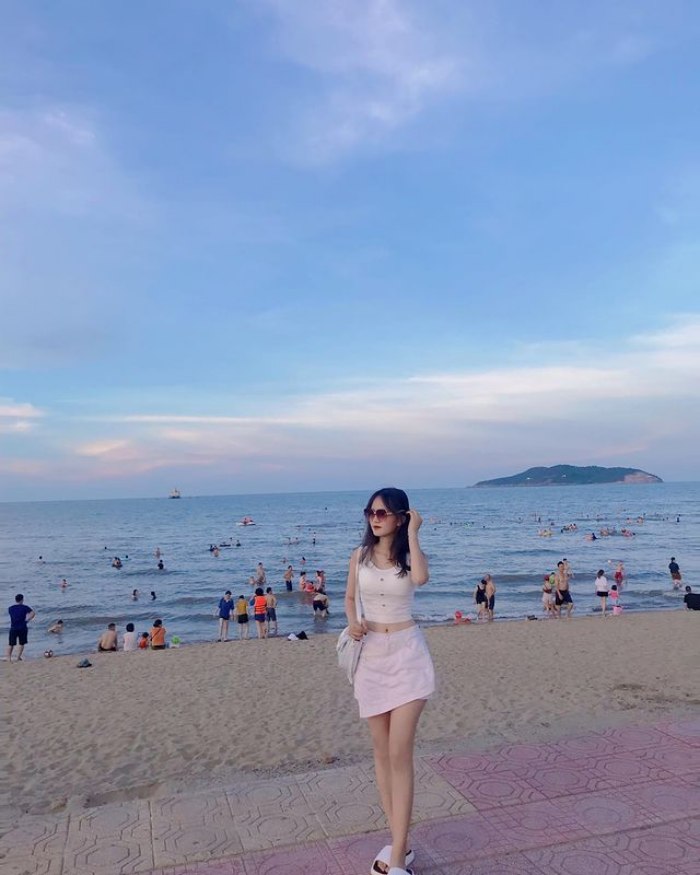 Cua Lo beach is very beautiful and poetic. Photo: @ 2611_ssehc_
In particular, in the evening you can experience night squid fishing with local fishermen. The rental price of a basket is only from 100.000 VND, so you can comfortably experience squid fishing and delight. Cua Lo is very famous for its delicious fresh squid.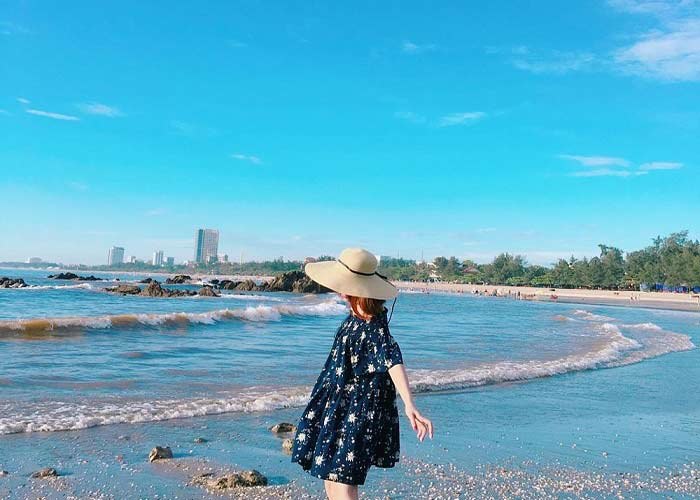 In addition to sightseeing, you can swim and participate in interesting activities. Photo: @tieudiep_
In addition to Cua Lo beach, you can combine bicycle rental to Cua Lo port to visit Lan Chau island. Which island is located right next to the coast and is shaped like a giant toad reaching out to the sea with beautiful wild beauty. In particular, there is also a wharf, Bao Dai king's floor is an extremely attractive check-in place.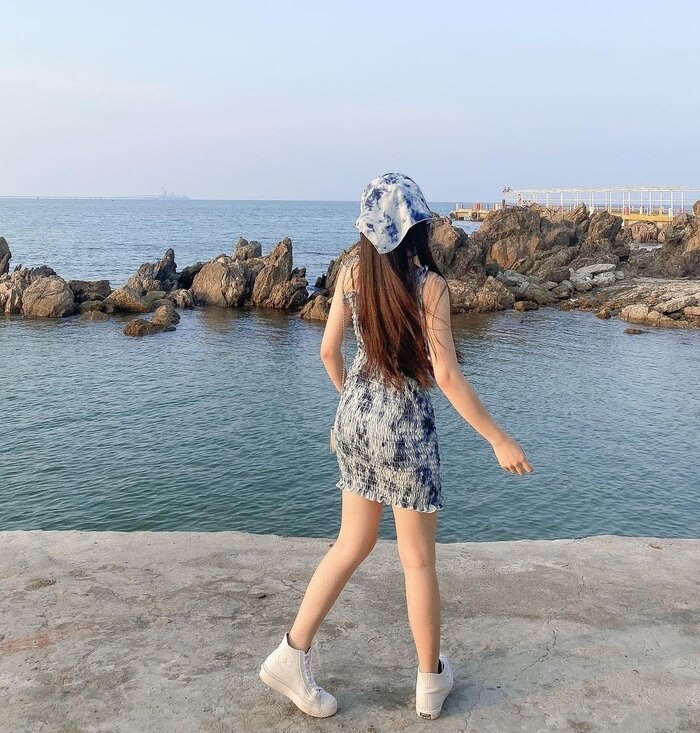 Lan Chau Island is also a beautiful check-in point near Cua Lo. Photo: @himnha_
>> See more: Northern tour is super HOT
Day 2: Hon Ngu Island, Cua Hoi Ecological Park, Temple of Cuong Quoc Cong Nguyen Xi, Lo Son Pagoda
Because the destinations in Cua Lo are relatively close to each other, you can combine visiting many places in the day. 4km from Cua Lo beach is Hon Ngu island, where there are two large islands, one small like two fish, so the locals call it Pisces or Hon Ngu, Island Ngu. There are many beautiful rocky beaches with pebbles stretching for kilometers, fairy beaches with clear water, on the island there is also the sacred Pisces Pagoda with beautiful scenery with ancient banyan trees and Ngoc well.
The beautiful Hon Ngu Island will not disappoint you. Photo: @_ lylychuu
If you wonder? know how to go to Cua Lo 3 ​​days 2 nights in Wherever you go, don't forget to visit more places imbued with cultural and historical imprints of this land such as the temple of Cuong Quoc Cong Nguyen Xi with unique architecture "internal". , foreign", this place has been ranked as a special national monument in 2020.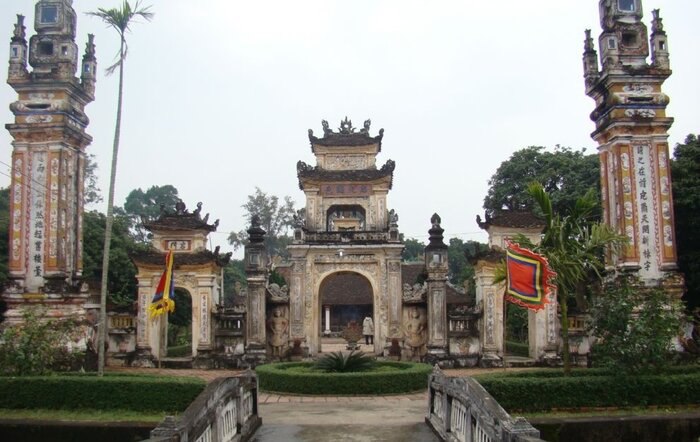 Temple of Cuong Quoc Cong Nguyen Xi has beautiful architecture. Photo: ST
Another outstanding work you should not miss is Lo Son Pagoda, this is the most famous spiritual tourist destination in Nghe An.. The pagoda is also called Pho Am Tu, which was started construction. From the reign of King Le Du Tong up to now, it has a long history of thousands of years. Currently, Lo Son pagoda still retains the ancient features, combined with the harmonious and charming natural scenery. Visiting Lo Son Pagoda, in addition to admiring the scenery of the temple, you will find moments of peace and relaxation.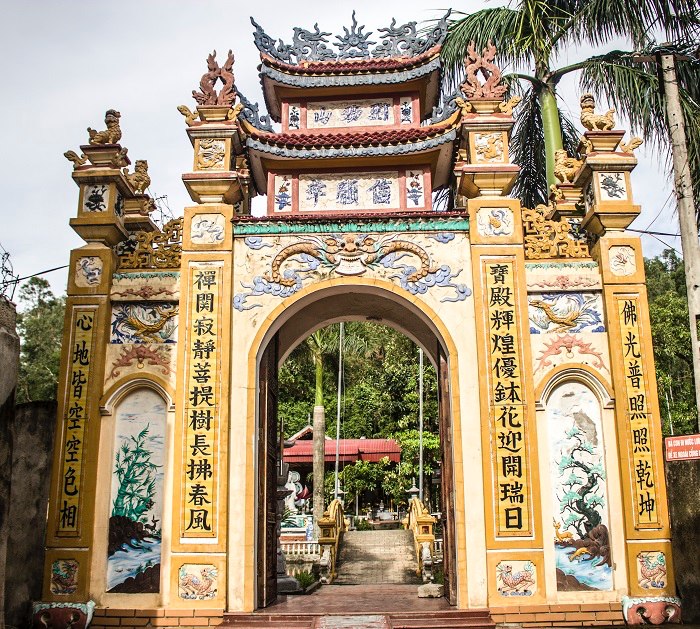 Lo Son Pagoda is the most sacred pagoda in Nghe An. Photo: kialo.vn
Cua Hoi eco-tourism area is also an attractive place you can refer to when you do not know where to go to Cua Lo 3 ​​days 2 nights. This resort is about 5km south of Cua Lo center with a 5ha campus and 500m long coastline with extremely charming scenery, suitable for you to visit, check-in and relax.
Day 3: Lotus village in Uncle Ho's hometown
Traveling to Cua Lo 3 ​​days 2 nights you will have more time to explore the attractive destinations of this place and Uncle Ho's Lotus Village is also an attractive place you should not miss. From Cua Lo to Sen village, you will go through the "tourist road along the Lam River" to see the poetic beauty of the peaceful countryside, white storks flying in the sky in the forest of Hundred Bans Hung Hoa. Visiting Sen village, you will enjoy the typical peaceful scenery of Nghe country, visit Uncle Ho's house, Kim Lien relic site, Hoang Thi Loan's grave as well as understand more about the active life of President Ho.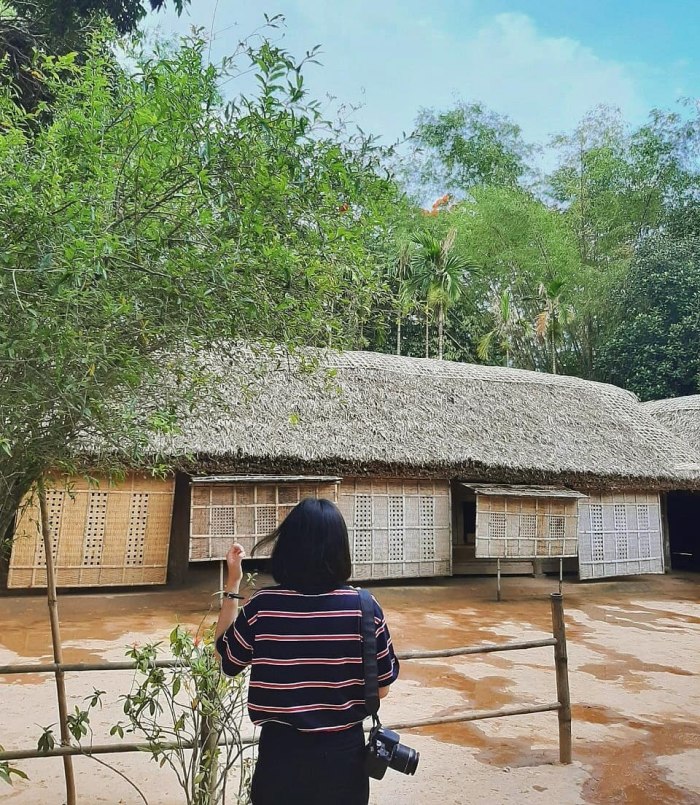 The lotus village in Uncle Ho's hometown has a peaceful beauty. Photo: @ngmailinh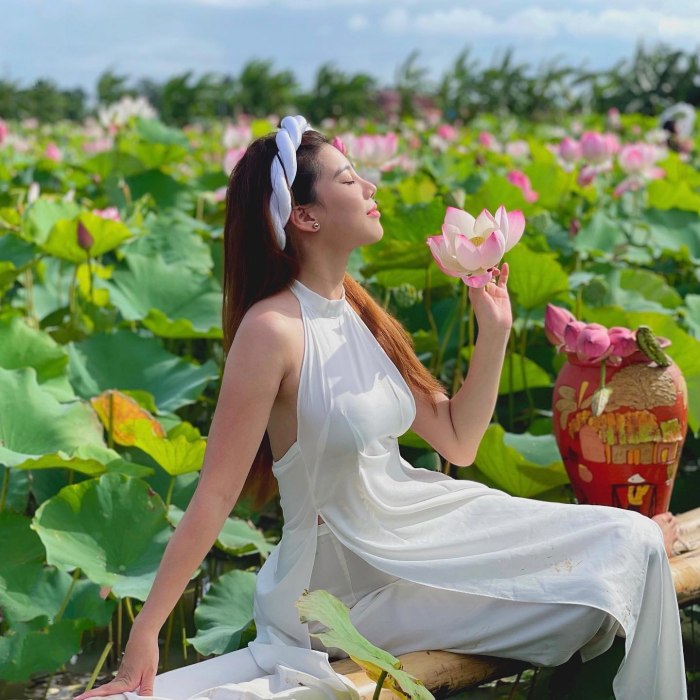 Don't forget to check-in the beautiful lotus pond in Sen Village. Photo: @alicengg_
Cua Lo has many beautiful destinations for you to check-in and explore, this peaceful sea will definitely be a great stop for your summer trip. With these super HOT destinations, you will no longer wonder go to Cua Lo 3 ​​days 2 nights anywhere else, just pick up your bag and enjoy a wonderful travel.
Hong Tho
According to Vietnamese sports newspaper