One of the best experiences for Japanese tourists, is probably spending a night with your camera in the most prosperous city in the world – Tokyo!
Tokyo is known as the most prosperous city in the world with an extremely vibrant and bustling day life. But all the bustle of a daytime Tokyo suddenly disappears completely and is replaced by a Tokyo when night falls, a Tokyo lights up, a quieter Tokyo at night in the imagination of all visitors. Japan. The village with deserted streets, no noise, a very pleasant nightlife in Tokyo with large commercial centers and shops dormant in the light…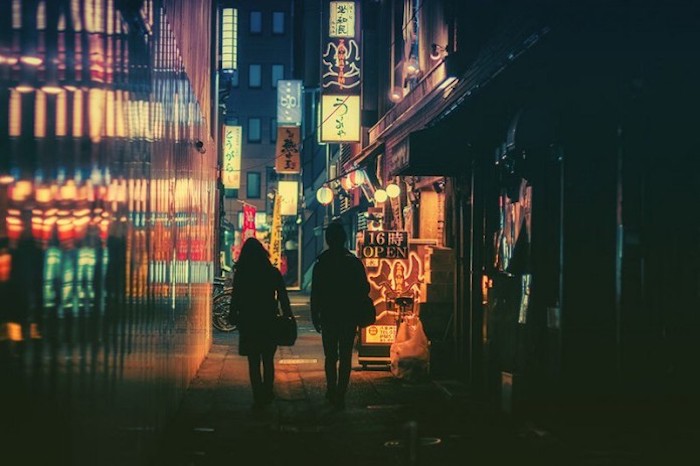 Nightlife in Tokyo is extremely pleasant with large shopping malls and dimly lit shops. Photo: Living Nomads
>> See more: Full Japan travel experience from AZ
Discover Tokyo's nightlife
The peaceful, inspiring and adventurous beauty of Tokyo at night
When night falls in the Japanese capital, people don't seem to care if it's a noisy club or a quiet nightlife in the soft lights because Tokyo's nightlife is easy to make you distraction. I am infatuated, infatuated. Totally opposite of what the customer Japanese tourists still whispering to each other Tokyo's vibrant nightlife , somewhere there is still a quiet, mysterious corner of this city.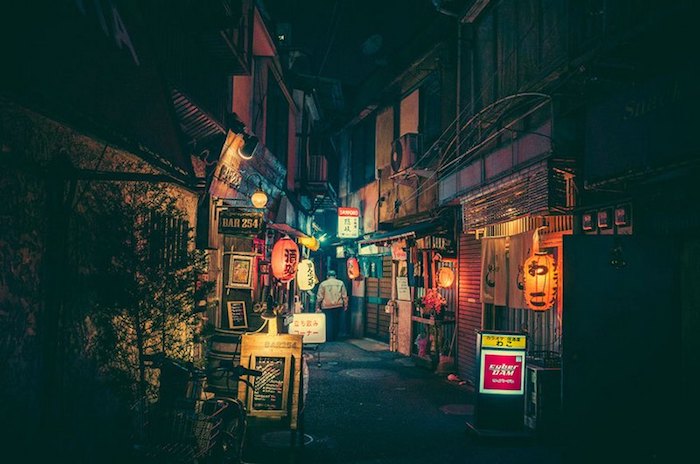 Exploring Tokyo's nightlife is an experience not to be missed for Japanese tourists. Photo: Nomad living
There is nothing more wonderful than wandering through the caves and alleys, in the streets of Shibuya, Shinjuku and other prefectures. Then, you will feel like there is a surreal atmosphere throughout every moment of a Tokyo at night .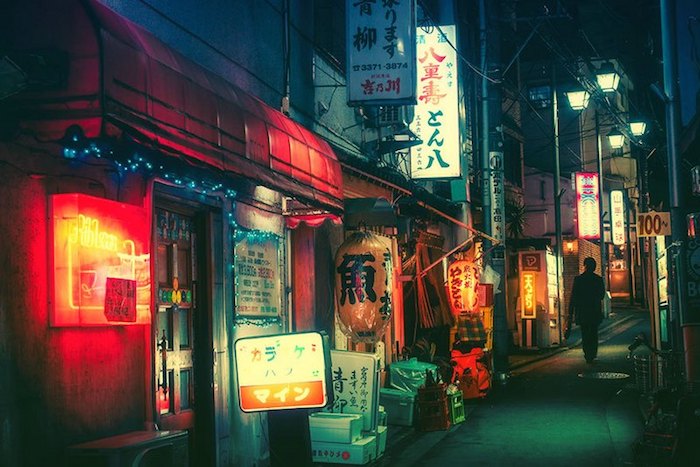 What's better than wandering around the caves and alleys, on the streets of Shibuya, Shinjuku… Photo: Nomadic living
If you are an art lover and photography enthusiast, you can bring along small high-performance cameras and change the colors to create vivid and fanciful photos, reproducing life perfectly. Nightlife in Tokyo .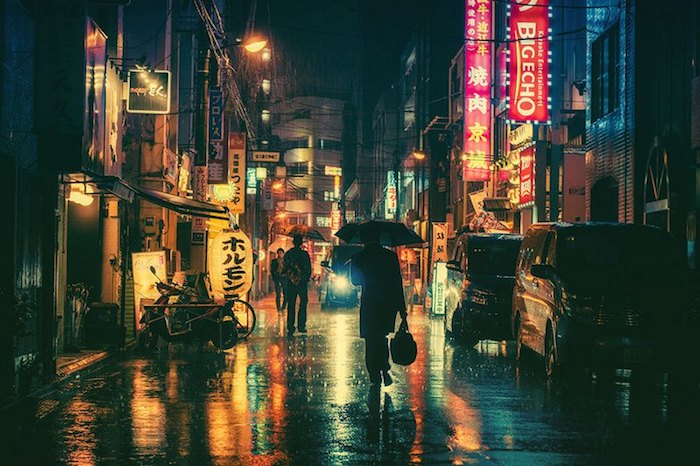 If you are an art lover and love photography, you can bring small cameras to perfectly recreate Tokyo's nightlife. Photo: Nomad living
These are quiet nightlife stalls located among small towns immersed in the music of the most famous stilt bars or clubs that are lit up after nightfall until sunrise. Curious.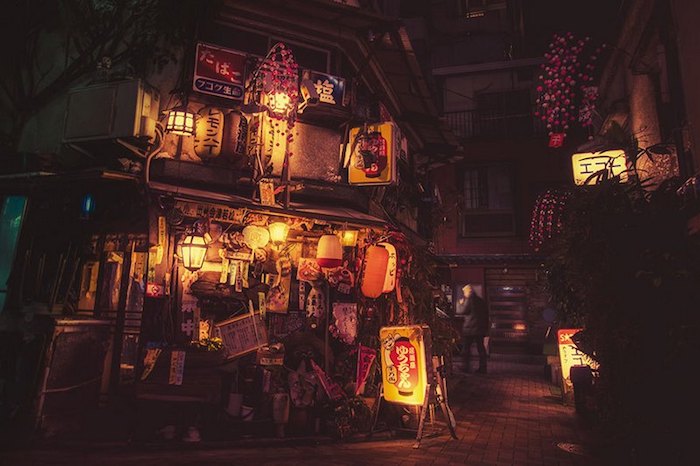 The scene of Tokyo at night is strangely peaceful. Photo: Nomad living
Great experiences when coming to Tokyo at night
Visit Asakusa Sensoji Buddhist Temple
Asakusa Sensoji is one of the most attractive destinations in the Asakusa area of ​​Tokyo. It is known as the oldest Buddhist temple in the Japanese capital with a lifespan of more than 1.300 years. Many Japanese tourists like to visit this historic house during the day when the shops and shops along Nakamise-dori Street are still open. It's the perfect place to enjoy traditional Japanese snacks or delicious street food.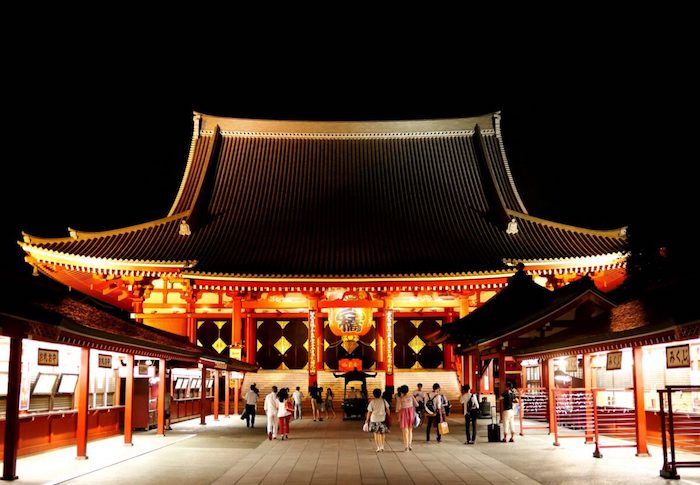 Asakusa Sensoji Buddhist Temple at night. Photo: Japanwondertravel
However, if you come here at night, you will really feel get nightlife in Tokyo when you can see the magnificent temple will be lit up beautifully in the still night. The main structures on the temple grounds, including the Kaminari-mon, the main hall, and the iconic five-story pagoda, are brightly lit after sunset until 11 p.m. daily.
Meeting Geisha at Asakusa
Asakusa is famous for its long history of geisha. It is currently one of only two remaining geisha neighborhoods in the Tokyo area. So it's not too surprising that there are still geisha houses and traditional Japanese restaurants nearby where you can see geisha dining there. And yet, you can totally encounter geisha in real life and even watch their performances and dine and make tea with them for a priceless experience.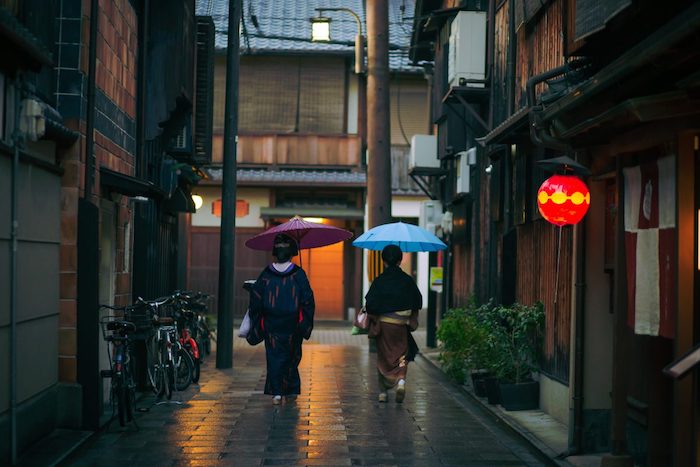 Meet Geisha in Asakusa. Photo: Japanwondertravel
Go to Kabukicho, walk around the red light district at night
If you want to experience Tokyo's nightlife To the fullest, come to Kabukicho! The area has loads of Izakaya, places to eat, attractions, etc. to explore at night.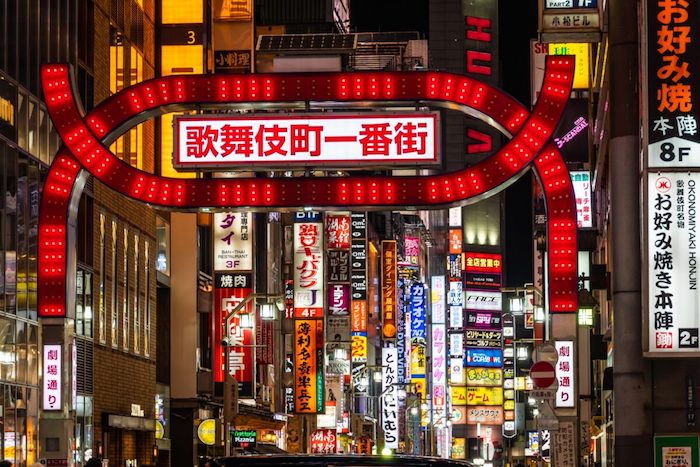 If you want to experience Tokyo's nightlife at its best, head to the Kabukicho area. Photo: Japanwondertravel
In particular, Kabukicho is conveniently located on the west side of JR Shinjuku Station. From Shinjuku Station, it's only a 5-minute walk to the main street Kabukicho, also known as "Kabukicho Ichiban-gai". Then you can stroll the red light district at night Omoide Yokocho. This is a quaint alleyway filled with stalls and small bars that are loved and frequented by locals.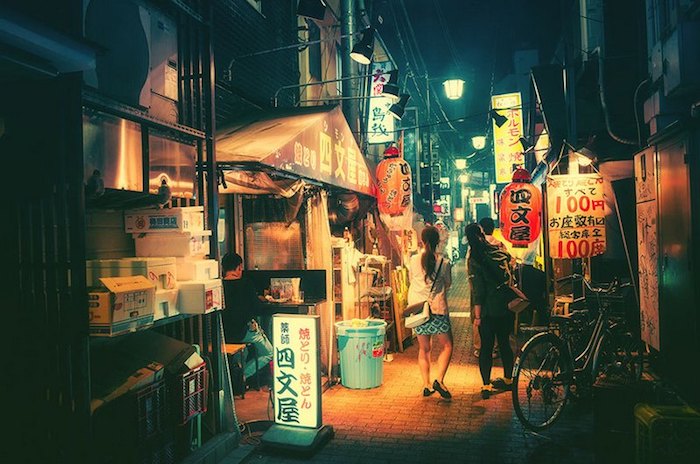 There is a wonderful Tokyo by night. Photo: Nomad living
Even if you dazzle no matter how long the dawn will come. But just experiencing the above things, you will feel full of excitement and adventure when seeing such a wonderful Tokyo at night.
>> See more: Enjoy Tokyo's nightlife like a local in the 4 busiest streets
Le Van
According to Vietnamese sports newspaper