Quang Ninh is a coastal province located in the northeast of the country. This place is known as a miniature Vietnam because of the topography with the full presence of mountains, rivers, plains, midlands, green forests, sea and islands, airports, borders... Favored by nature. endowed with rich and unique resources, gradually becoming an ideal tourist destination for tourists from all over the country and abroad. So Quang Ninh tourism What's attractive? Top 5 tourist attractions in Quang Ninh today that you should know.
Something about Quang Ninh that you should know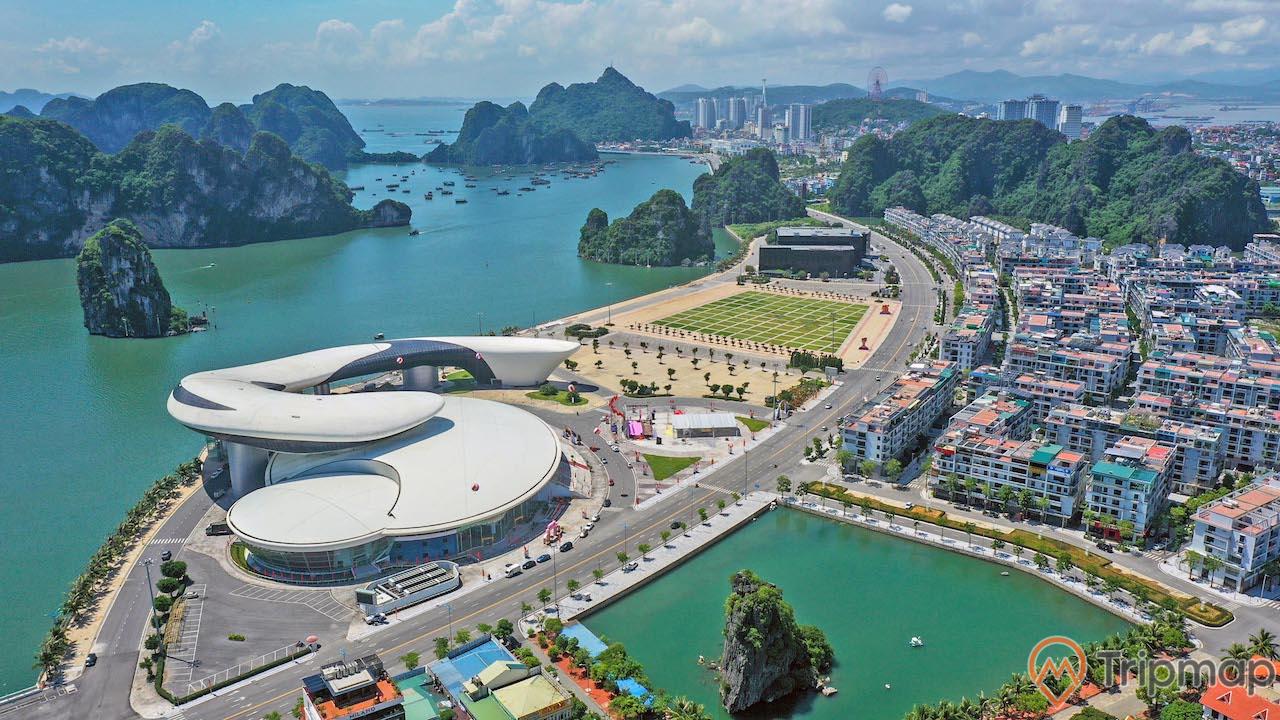 Geographical location
Quang Ninh is located in the Northeast of Vietnam, viewed from above, the figure resembles a sleeping crocodile. The East borders China, the South borders the Gulf of Tonkin, the South borders Hai Duong and Hai Phong, the West borders Lang Son, Hai Duong and Bac Giang. With this location, Quang Ninh is a convenient traffic point and a place of cultural diversity.
History begin
The province was established in 1945, so far there are 4 cities, 2 towns and 8 districts under it. Currently, Quang Ninh has emerged with many busy, modern, luxurious, magnificent and extravagant tourist areas in the country and is the most attractive tourist destination for domestic and foreign tourists in the country.
Traffic
With a convenient geographical location, visitors to Quang Ninh are extremely convenient and fast. You can go by air, train, sea, and land all very easily. In particular, moving in Quang Ninh is also extremely convenient, airplanes, taxis, passenger cars, trams... are always ready to serve visitors.
What's attractive about Quang Ninh tourism?
The beauty of the sea, islands, mountains and rivers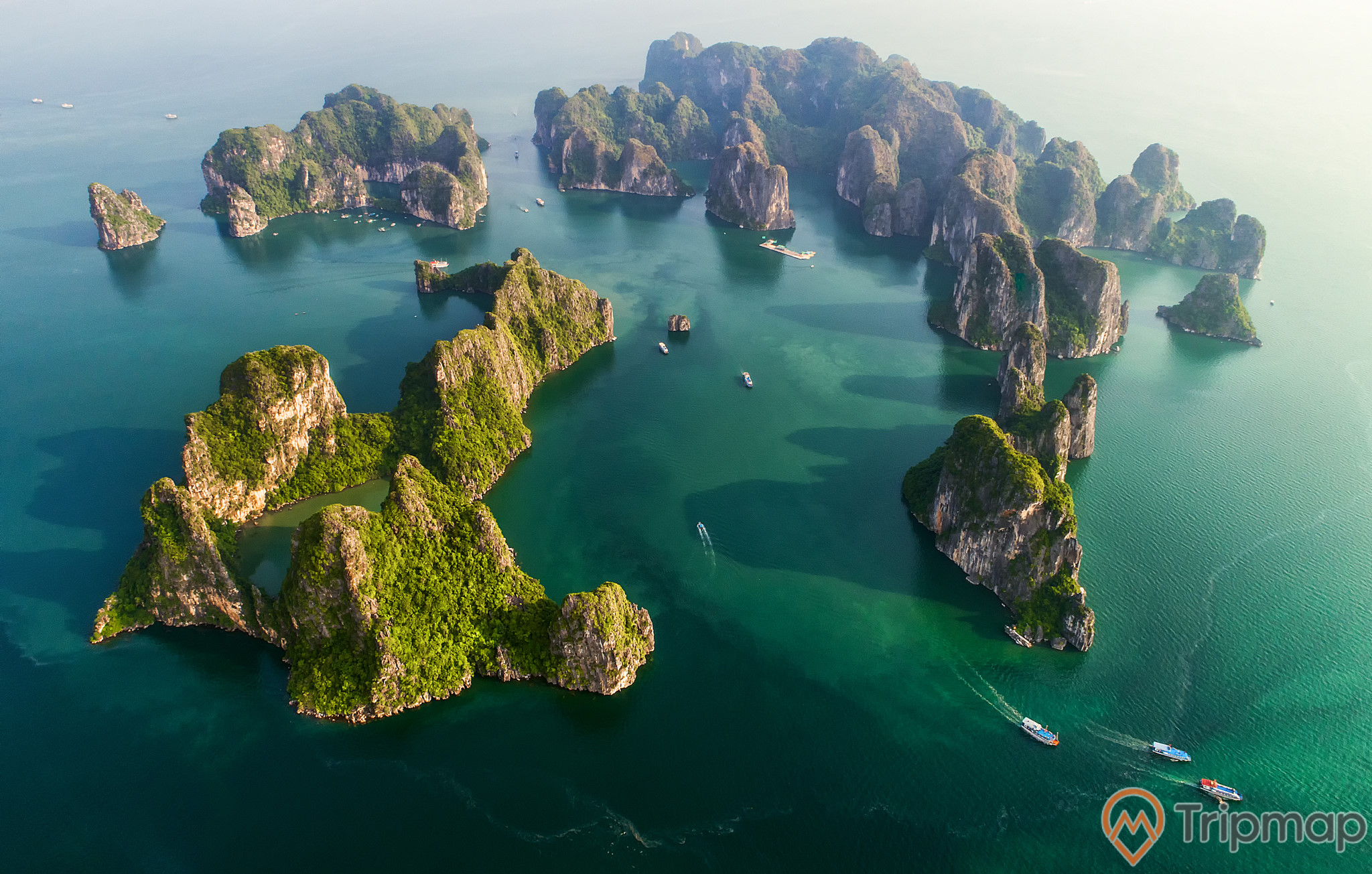 Known as the cradle of heritage, Quang Ninh always attracts tourists by the beautiful beauty of the sea, islands, mountains, caves, waterfalls, rivers and lakes... Especially, with Ha Long Bay – natural wonders of the world fascinate people. Along with a system of beautiful, shimmering and fanciful caves like Dau Go cave, Virgin Cave, Surprise Cave, Drum Cave, Thien Canh Son Cave, Luon Cave…Every time visitors come here, they are surprised by the beauty of the fairyland.
Not only that, Quang Ninh also owns more than 2000 large and small islands with long poetic beaches on the island Quan Lan Island, Co To , Ngoc Vung , Cai Chien island , Vinh Thuc island ... are all places where tourists enjoy sightseeing , playing , bathing , relaxing or enjoying many class services .
Going to Quang Ninh, visitors can admire the enchanting waterfalls created by nature such as Khe Van waterfall, Lung Xanh waterfall, Khe Tien waterfall, Phieu Linh waterfall... All like majestic watercolor paintings in the middle of nature. mountains.
The cradle of Vietnamese Buddhism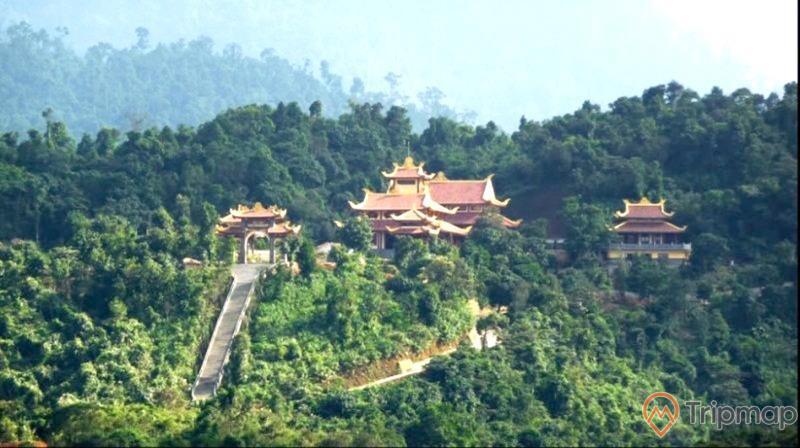 Attracting visitors not only by the beauty of nature, but Quang Ninh also brings meaningful spiritual tours. The system of temples was built spaciously, magnificently, and modernly Ba Vang Pagoda, Cai Bau pagoda, Long Tien Pagoda, Cua Ong temple…with the above temple system Yen Tu mountain extremely sacred combined with unique architecture, is the convergence of Buddhist followers across the country. Not only that, the mine land is also the place where many cultural activities take place such as Ha Long Tourism Week, Yen Tu festival, summer forest music...
Modern, luxurious and classy amusement park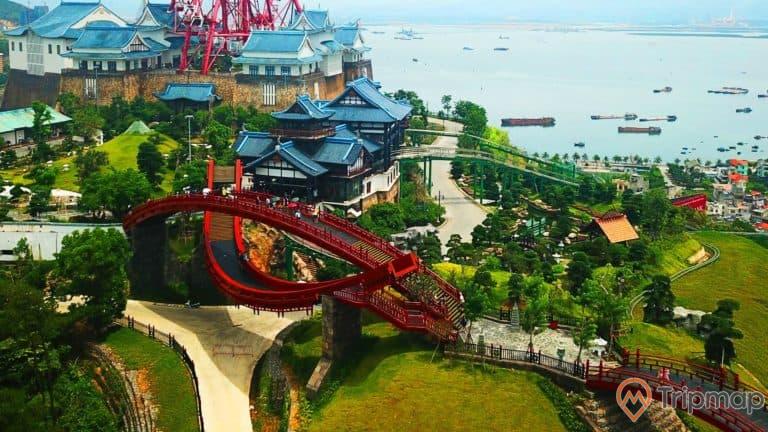 For the travel followers Sun World Ha Long, Dragon Park Dragon Park, Water park Typhoon Water Park, Ha Long Old Town, 3D Funny Art Museum, Tuan Chau Entertainment Area, Quang Ninh Museum…are destinations that are hard to ignore. Invested in modern and luxurious equipment, entertainment venues in Quang Ninh have become the world's leading entertainment destinations for high-class travel.
Rich and unique sea cuisine
Referring to the specialties of the mining land, it must be mentioned Ha Long squid cake, dried ink, sage dry, tired of the sea, sea ​​buckthorn, shrimp paste, milk oyster porridge, shrimp paste, spring rolls, vermicelli, nodding cake, Tien Yen hill chicken, Yen Tu apricot wine, Ba Kich wine…Visitors can both enjoy on the spot and buy as gifts for relatives and friends.
Review top 5 tourist attractions in Quang Ninh
Ha Long Bay - natural wonder of the world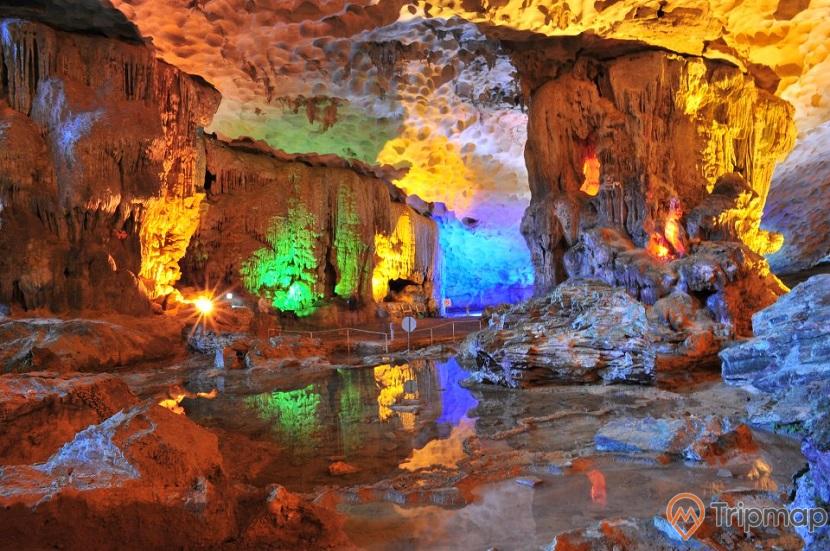 Recognized as a unique natural heritage in the world since 1994, Ha Long Bay attracts millions of domestic and foreign tourists to visit and travel. Is one Among the ten most beautiful bays in the world, Ha Long, a harmonious and delicate combination between the vast space of the sky, the immensity of the river, is the backdrop for thousands of rocky islands to create a wonderful picture. America.
An old sedimentary rock island forest plus a wild and majestic cave complex evokes the limitless imagination of people, people are like small before the miraculous nature.
Tuan Chau island tourist area

Possessing dreamlike long white sand beaches, plus clear blue sea, cool, peaceful air, beautiful sunshine, Tuan Chau peninsula is a famous and unique destination with a 2km long road connecting it. Tuan Chau with the mainland. Not only striking about the landscape of Tuan Chau, but also attracting visitors by a system of high-class resorts, luxurious restaurants, a rich food street and many modern and attractive entertainments.
Co to island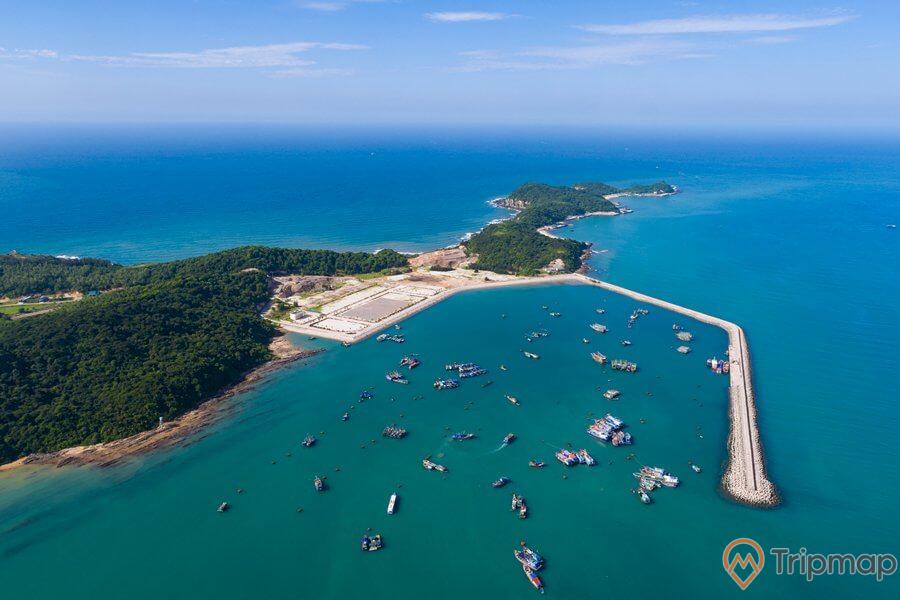 It is no coincidence that it is named with the beautiful name Ngoc Island - Co To. Because the ecstatic beauty of the sea and sky is rustic, simple but very elegant, but also many entertainment activities at a reasonable price. Many beautiful homestay and resort resorts are suitable for young people who are passionate about photography and virtual living.
Besides, Co To also develops many new types of entertainment such as: Renting motorbikes, tuk tuks, bicycles to explore places around the island: love road, Co To church, etc. Cau My rock beach, Hai Dang station to watch the sunset or Uncle Ho's monument.
Yen Tu relic and scenic area
This is considered the cradle of Buddhism, Yen Tu mountain is a cultural, spiritual and tourist destination containing many historical meanings associated with the stories of the Truc Lam sect and the Tran dynasties. The system of temples, shrines, towers, amms, pagodas has been formed for a long time with unique and especially sacred architecture such as: One Pillar Pagoda, Dong pagoda, Trinh pagoda, Cam Thuc Pagoda, One Mai Pagoda, Giai Oan pagoda, Truc Lam Zen Monastery ... Yen Tu is also a place where many tourists from all over the world want to experience conquering the 6km long journey of high stairs through the immense forests.
Quang Ninh Museum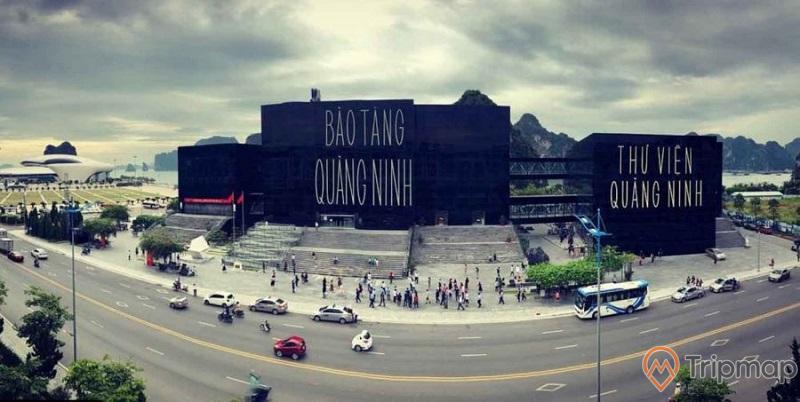 Located right on the banks of the heritage site, Quang Ninh Museum is considered a mysterious black pearl of the mining land, a cultural center, containing many historical and spiritual values, and is the pride of the people here.
Possessing a new and unique architecture, an impressive appearance like a giant mirror reflecting the sky, clouds, water and people of Ha Long, the spacious space inside Quang Ninh museum also makes visitors admire. , admire. This place is a check-in mecca for virtual life enthusiasts.
With all the above information, Quang Ninh becomes the most attractive tourist destination today. Coming here, visitors can both admire the beautiful aroma of nature, experience many different cultures, enjoy a luxurious resort space with many of the world's most modern entertainments and enjoy delicious food. delicious fresh sea food. Those are the answers to the question of what's attractive about Quang Ninh tourism that you are wondering to find.