Ha Long is a familiar name on the international tourist map. Every year, this place attracts millions of domestic and international tourists to visit, play and relax. So what is so attractive about this coastal city? "Decoding the reason why Ha Long tourism is attractive to tourists" of Tripmap.vn will help you discover the attraction of this land.
Ha Long owns the natural wonder of the world - Ha Long Bay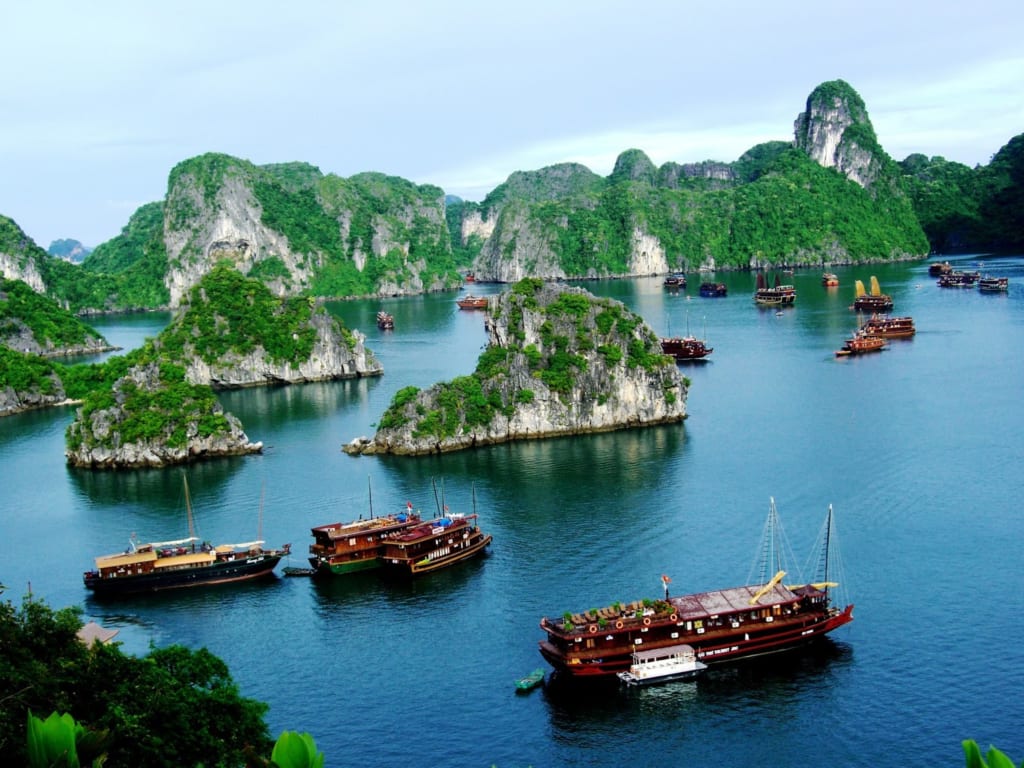 Ha Long Bay was first recognized by UNESCO as a world natural heritage in 1994 thanks to its unique and aesthetically important landscape values. In 2000, Ha Long Bay was honored for the second time by its unique geological and geomorphological values ​​through the process of earth tectonics over billions of years.
This place is considered as one of the beautiful places worthy of the name of a fairy scene with completely natural beauty and nothing artificial. With majestic high mountains covered with a vast green of primeval forests. exist in the midst of the immense sea. The mountains embrace the great sea, blocking the waves and blocking the wind, creating a clear, turquoise, peaceful, poetic, gentle, loving and very lyrical bay.
The heritage bay mountains formed billions of years ago are tectonics between limestone and dripping water creating a delicate, harmonious texture and color. At dawn or dusk, the branches become more shimmering and fanciful. Blue clouds, azure water, mist, high mountains, deep sea blend like an ink painting that attracts visitors. If you slow down on the yachts and drop your soul in the middle of this painting, your soul will become lost in a fairyland.
Ha Long attracts visitors by its mysterious beautiful cave complex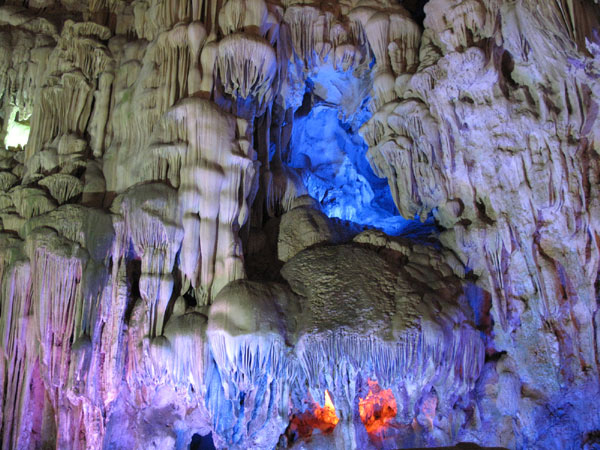 Nestled in the heart of the rocky islands are beautiful caves associated with many magical legends such as Thien Cung Cave, Tam Cung cave, Dau Go cave, Sung Sot cave, Virgin Cave - Drum Cave, Hang Hanh ... Each cave, each cave gives visitors a separate, mysterious, magical beauty that attracts exploration, discovery and experience. The caves were formed billions of years ago, created completely naturally from stalactites, stalagmites, and limestone with many shimmering colors, many unique and strange shapes.
Under the light of the sun's rays, the lamp becomes more and more beautiful, attractive and captivating. Not only that, many anecdotes and romantic stories are also attached to the attached name, making it even more attractive to tourists. Dau Go Cave, Sung Sot Cave, Drum Cave and Trinh Nu Cave, Thien Canh Son Cave, Luon Cave, Thien Cung cave ... are impressive names that visitors to Ha Long must definitely come and admire once.
Coming to Ha Long - visitors can experience many interesting activities
Not only can sightseeing, excursions, exploring the mountains but here many experience activities always attract visitors. You can play the role of a fisherman to pull fish, fish for squid at night, and enjoy fresh seafood right on the boat. At the same time, it is also to learn the culture and understand the hard life of the residents here. You can also paddle your own keya boat to explore and enjoy the scenery. If you come in the summer, there is nothing more interesting than swimming, exploring the sea and islands of Ha Long. With blue sea, white sand, unspoiled, natural and beautiful sunshine for you to enjoy and enjoy.
Especially many entertainment and entertainment complexes with many modern, new and attractive pastimes on water, on land, thrilling games, children's games, romantic walking space, exploration... at Sunword Ha Long Complex, Tuan Chau Water Music Park, Earth Dragon Park… always bring many surprises to guests.
Check-in locations for young people are also extremely rich such as flower park, old town, Koy bridge, Bai Chay bridge, etc. Quang Ninh Museum, Dolphin bow, Japanese garden….always an interesting destination.
Travel to Ha Long to enjoy rich cuisine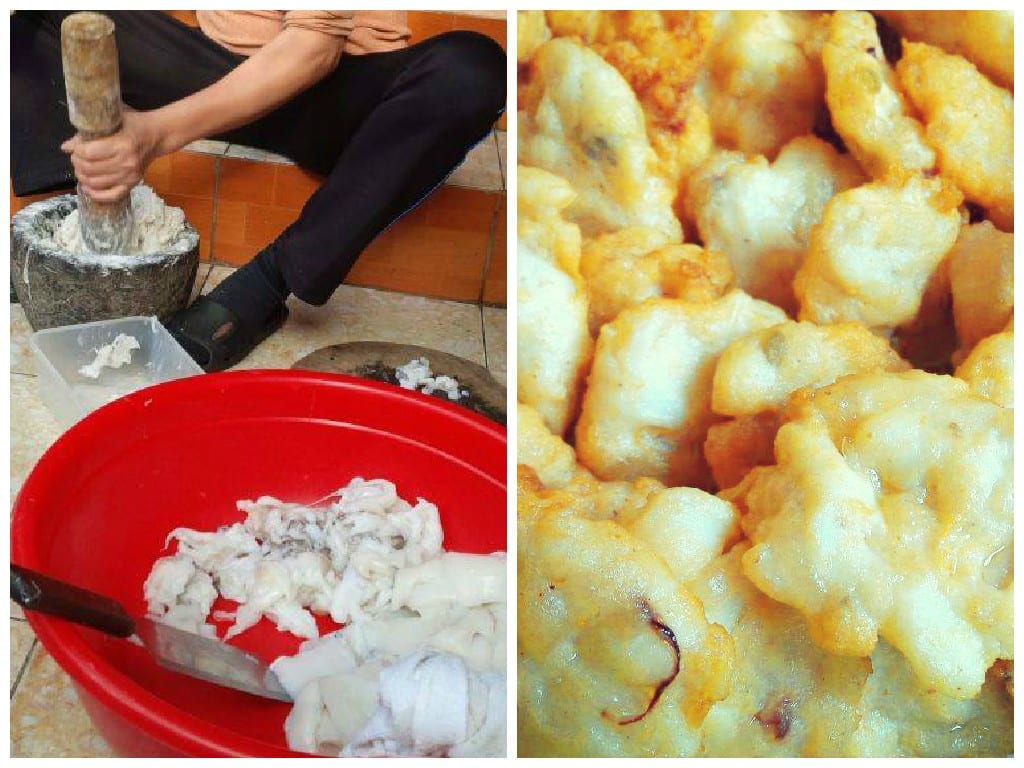 One point for Ha Long to attract tourists is the diverse, rich and extremely unique cuisine. With grilled squid - a famous dish in the country, sage – delicious sorghum dishes with very high nutritional value, boredom, surface vermicelli, Cu Ky, nodding cake, squid cake rolls, Tien Yen hill chicken, Yen Tu bamboo shoots… are all delicious dishes. . Or drinks like upside down ice cream, pearl milk tea, Yen Tu apricot wine, Ba Kich wine…also very catchy.
Yes, with the above sharing enough to see that Ha Long is an extremely attractive tourist land for tourists. Anyone who has been here once has been amazed and amazed by the endless and beautiful beauty of nature, the creation and the ingenious creative mind of man. Ha Long tourism has been developing and attracting more and more tourists.