Ha Long is currently the top attractive tourist destination in the country, many tourists returning to Ha Long are surprised by the rapid development of infrastructure and supply chain of tourism services. One of the big concerns of tourists is how to choose for themselves the most delicious, unique and prestigious restaurant in the region. Through this article, TRIPMAP will bring visitors to 03 delicious restaurants in the region, each with a unique feature, suitable for many needs and desires of tourists coming to Ha Long.
TOP 1. Khai Huong Restaurant
Features: The only restaurant in Ha Long with 1/2 area located on the sea / Super beautiful view
Khai Huong Restaurant No. 1 on the list because there are many special features that no other restaurant in Ha Long has, the current restaurant campus is embellished from Hon Gai ferry station, dating back to the French period. There are 2 ancient phoenix trees in the middle of the yard over 50 years old. The restaurant has absolute sea view Since of the area is on the sea, you can enjoy your meal in right next to the sea, the feeling is like sitting on the floating restaurant. The restaurant style is simple, rustic, bold with the sea, a frequent place of majority of the local population.
People around here often call this restaurant 1 peninsula restaurantSitting on the 2nd floor feels like sitting on a big boat on the bay. With 1 wide floors facing directly to Cua Luc Bay, panoramic view of majestic Bai Chay bridge, Queen Cable Car, international tourist wharf... The restaurant's frontage is up to nearly 50m wide. There is ample parking on both sides of the road. Capacity approx 100 cars can fit.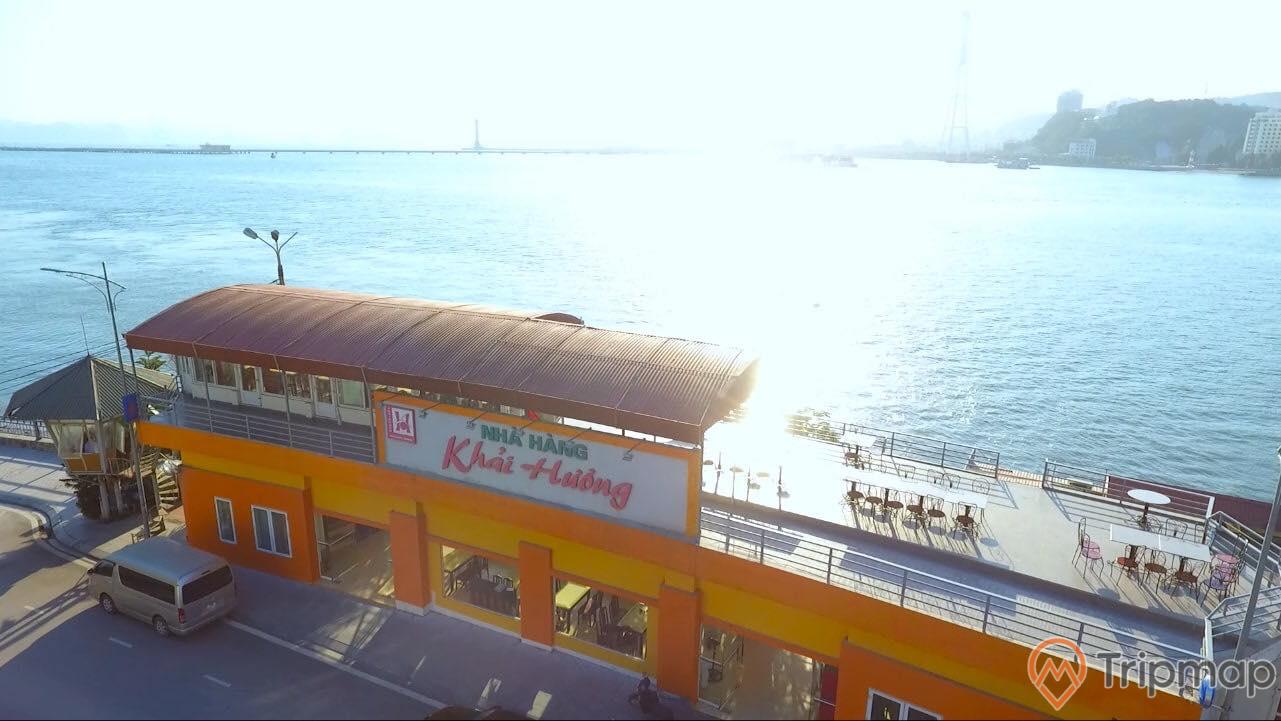 The food menu at Khai Huong's house is fresh Ha Long sea specialties with grilled dishes at reasonable prices, with many combos & options. Because it's a specialty shop Serving the locals So tourists coming here do not worry about being cut and slashed, blowing prices in the peak season. Before coming here to eat, you can also check the price in advance through the restaurant's online menu or call the hotline: 0932088588