Ha Long Bay – one of the seven natural wonders of the world. So what's so beautiful about Ha Long Bay? Why you should Ha Long Bay tourism once in your life? Here are the top reasons that Tripmap.vn will send to you.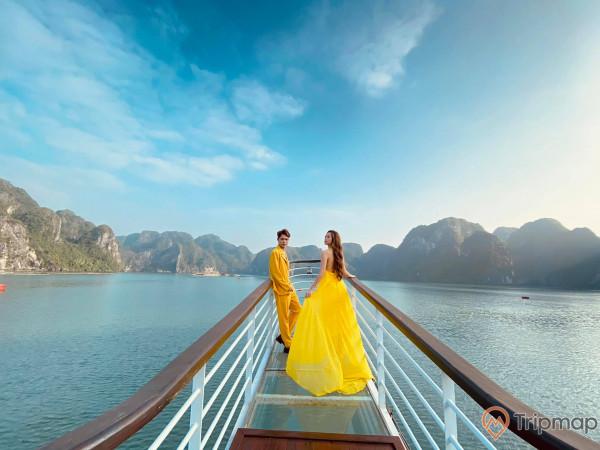 Ha Long Bay - the ideal destination for tourists from all over the world
Ha Long Bay - world natural heritage
Ha Long Bay has been recognized twice by UNESCO as one of the 2 wonders and natural heritage of the world. Legend has it that this land is the place where the Dragon God descended and created thousands of small islands and mountains to protect the territory of our country. It has a beautiful landscape with a system of magnificent limestone mountains and caves. The rock formations and caves were formed billions of years ago by the rise and fall of sea water. The strangely shaped rocky mountains are surrounded by green primeval forests, the caves hidden among the rocky islands are extremely mysterious and beautiful. Inside the cave are colorful stalactites, stalactites, and stalagmites with many unique shapes. Moreover, the heritage bay consists of nearly 7 large and small islands that are still quite wild, quiet, and the scenery is as fresh as a fairyland.
Ha Long Bay - a wonderful paradise on earth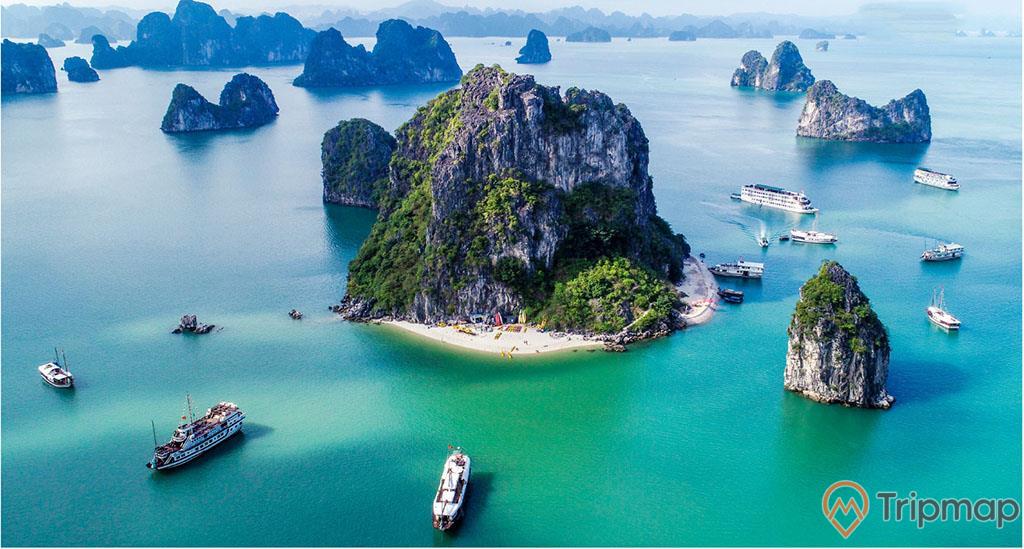 It can be said that Ha Long Bay has been extremely favored by nature, bestowed with beautiful scenery. With majestic mountains embracing, sheltering, breaking waves, blocking the wind, creating a very peaceful, quiet and especially quiet bay. Possessing a sea surface as blue as jade, smooth as a mirror, combined with the mountains is like a lyrical watercolor painting, full of life. It has sea, mountains, sediments, caves, high blue sky, rich flora and fauna, cool, airy air, bright and fresh scenery, space. liberal. Sitting on a yacht floating to explore, letting your soul drift along the clouds is definitely no different from being lost in the middle of the fairy world.
Enjoy the unique sea food
It can be said that Ha Long cuisine is hardly comparable anywhere else, especially sea food. Many famous dishes such as white sticky rice with squid, grilled oysters, fried sweet and sour sam, sage, shrimp vermicelli, ha soup, fried snails with soy sauce, steamed crabs with beer, fried crabs with tamarind... All have their own distinct flavors, typical of the sea. Dropping your soul into the sea at night, sipping a few drinks, enjoying sea seafood, watching the shimmering, magical heritage bay when the sun goes to sleep are the most elegant pleasures. Or experience floating on small boats with fish and squid and then enjoying their fresh fruits is second to none.
Enjoy sea travel services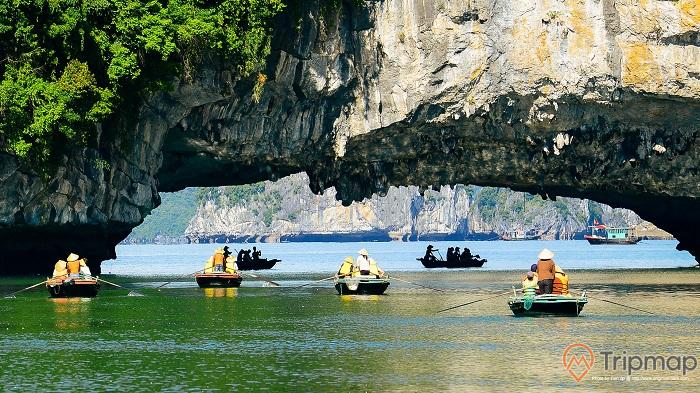 Sea tourism services in Ha Long Bay are very developed, rich and diverse in experience activities. There is a system of restaurants, hotels, resorts, bars with developed outdoor space, open space, to fully meet the needs of visitors. Luxury hotels with many world-class service and care are comfortable for you to relax, play, eat, sleep... In addition, there are many interesting practical activities such as swimming, spa. , kayaking, overnight watching the sea on a luxury yacht like a hotel on the ground, BBQ party, camping, snorkeling, fishing village visit... Many rental services, on-site service...comfortable for Tourists organize group fun…
Traveling to Ha Long Bay saves time and optimizes costs
Traveling in Ha Long Bay is appreciated by many tourists as saving a lot of time and money but in return enjoy a lot of services as well as enjoy a lot of beautiful scenery. You don't have to spend time doing procedures and paperwork, you just need to enjoy the luxury amenities on the yacht during the journey and wake up to be an interesting destination at sea or on the bay. Experience many activities on one tour without spending any extra money.
Ha Long Bay tour is suitable for all ages in the family
Heritage bay tourism is suitable for all ages and suitable for all families from children, adults to the elderly. There are many special activities for your whole family, you can have fun, eat, sleep, relax, enjoy care services such as spa, beauty right on the yacht.
With all the reasons, Ha Long Bay becomes an ideal tourist destination that you must visit at least once in your life. Coming here, visitors can not only immerse themselves in the beautiful scenery but also experience many new activities that are good for the health of the whole family.