The burning season of Binh Huong peak is always famous for its wild and poetic beauty like movies and is always "hunted" by tourists when they have the opportunity to visit Quang Ninh.
Quang Ninh is famous for many attractive landscapes, but for guests who love the unspoiled nature of this country, they choose to be captivated by the peaceful and contemplative beauty of this country. Burning grass season on top of Binh Huong promises to bring many experiences. Impressive relaxation experience during your vacation in the "black gold land".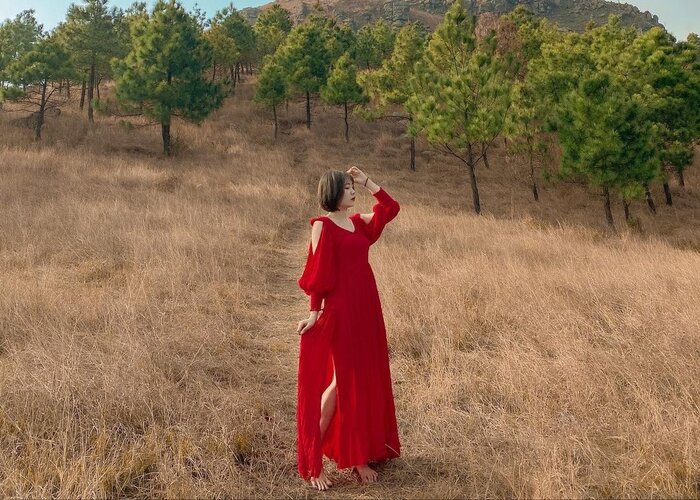 The season of burning grass at the poetic Binh Huong peak is the "golden season" of Quang Ninh. Photo: @ _6.11.hp
Interesting things about Binh Huong peak - New tourist coordinates of Quang Ninh
Binh Huong is a mountain range in Vang Danh ward, Uong Bi city, Quang Ninh province with an altitude of 470 m, stretching 3 km, located far from the city center. Uong Bi 10 km, far from the city. Ha Long is about 50 km and Hanoi is about 135 km.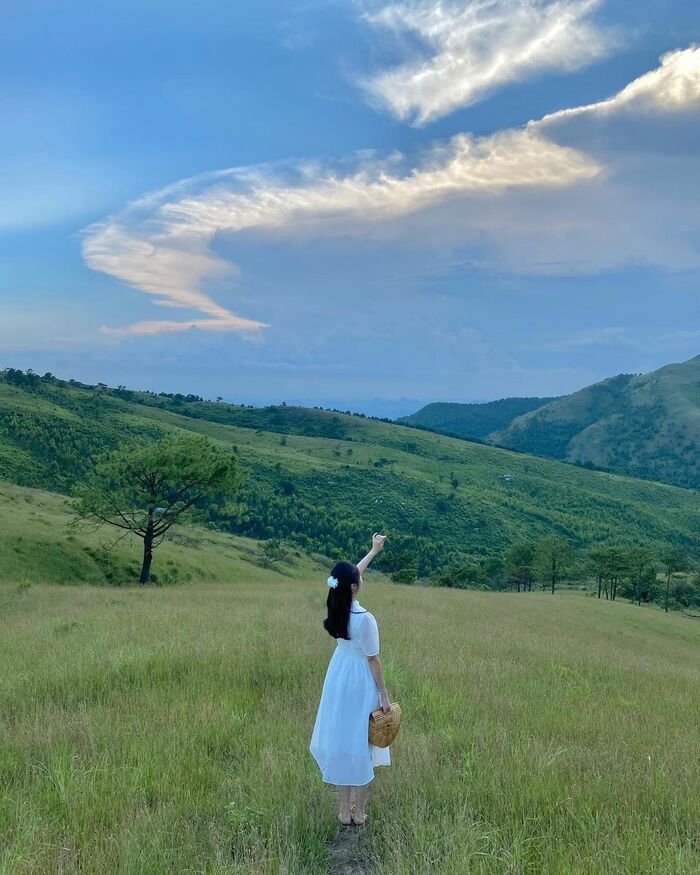 Binh Huong is a mountain range located in Vang Danh ward, famous for its majestic natural scenery. Photo: @trangvincy2691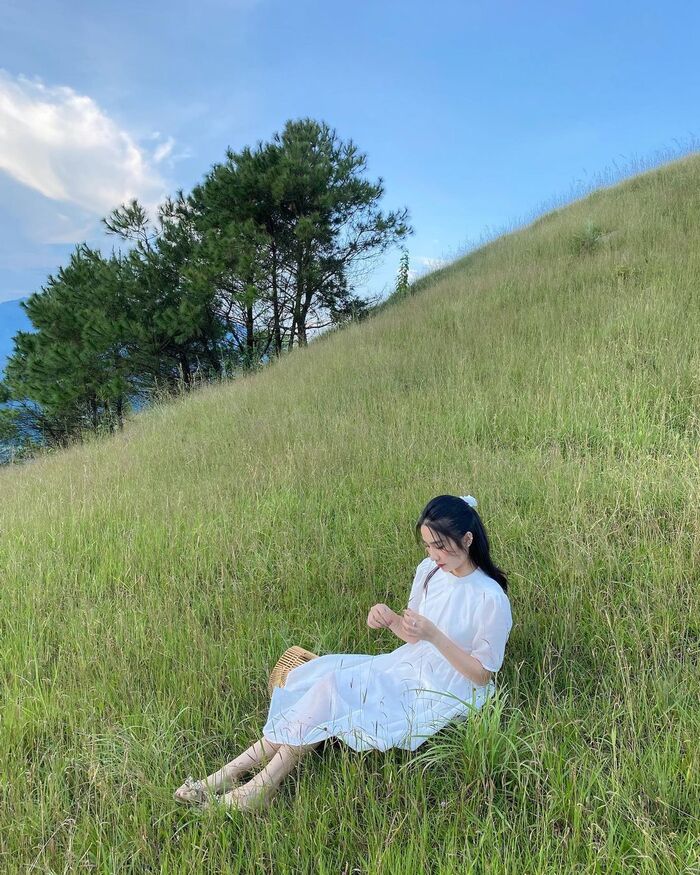 The poetic scenery makes many people think that they are lost in the beautiful Da Lat. Photo: @trangvincy2691
Show mountains in Quang Ninh is becoming a new "raw gem" in the tourism industry of this country when many tourists discover and share interesting images of the poetic and charming burning grass season. The above place has become a "hot hit" as well as making those who love nature fascinated, want to visit to be immersed in the attractive wild scenery.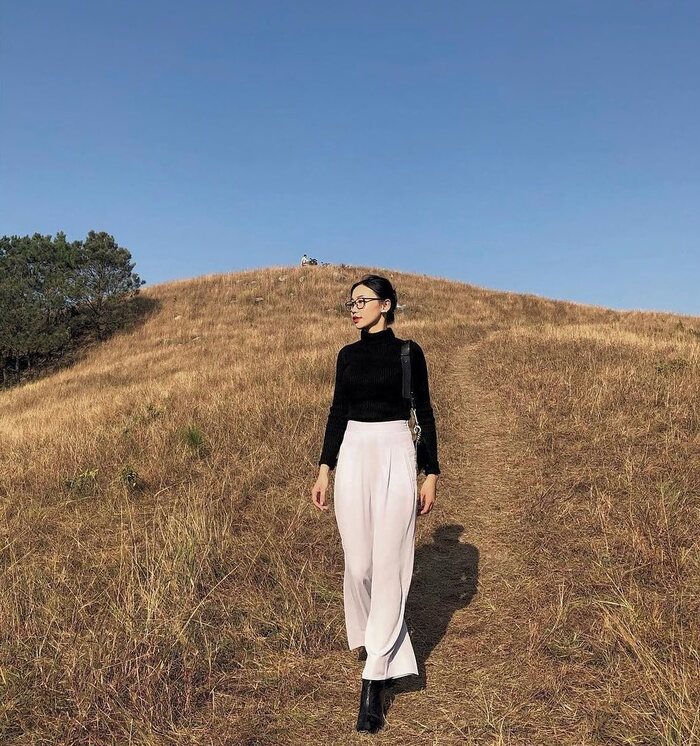 Binh Huong Peak is an emerging destination for nature-loving tourists. Photo: @thanhhuongpham_
Next Burning grass season on top of Binh Huong Extremely poetic, the majestic scenery with majestic mountains and vast pine forests also offers an extremely impressive experience of contemplating nature, making many people feel like they are lost in a "miniature Da Lat". in Quang Ninh makes visitors excited and surprised.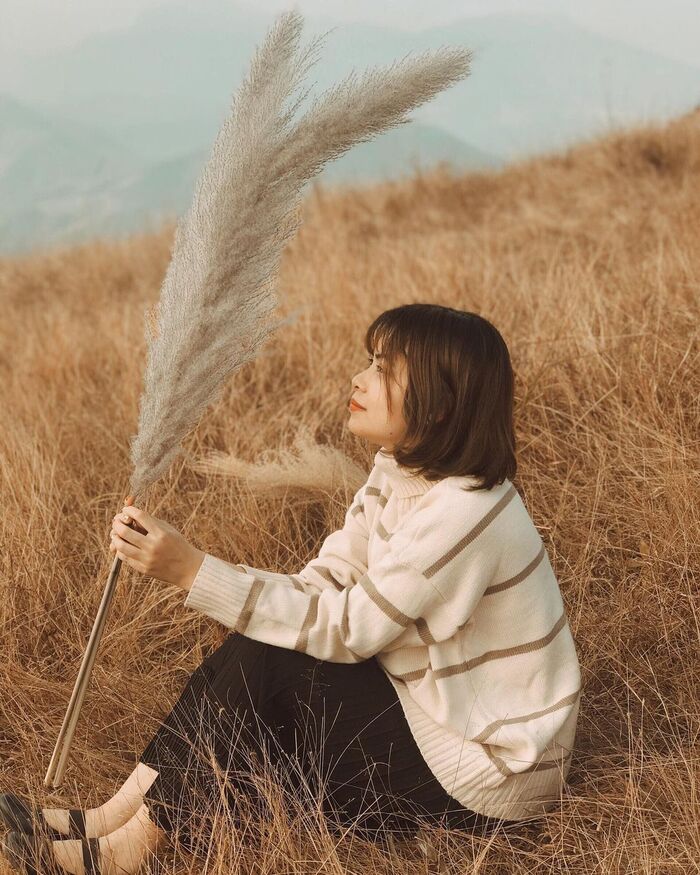 Burning grass season is the time to attract the most tourists at Binh Huong peak. Photo: @ le.thuhuyen
Watching the burning grass season on top of Binh Huong is as poetic as a movie
Initially, interesting images of burning grasslands or vast green pine forests were shared by many young people on social networks, making many people think of a romantic and charming Da Lat, but in fact the above place is not. belongs to Binh Hung peak - a wild and majestic mountain located in Quang Ninh.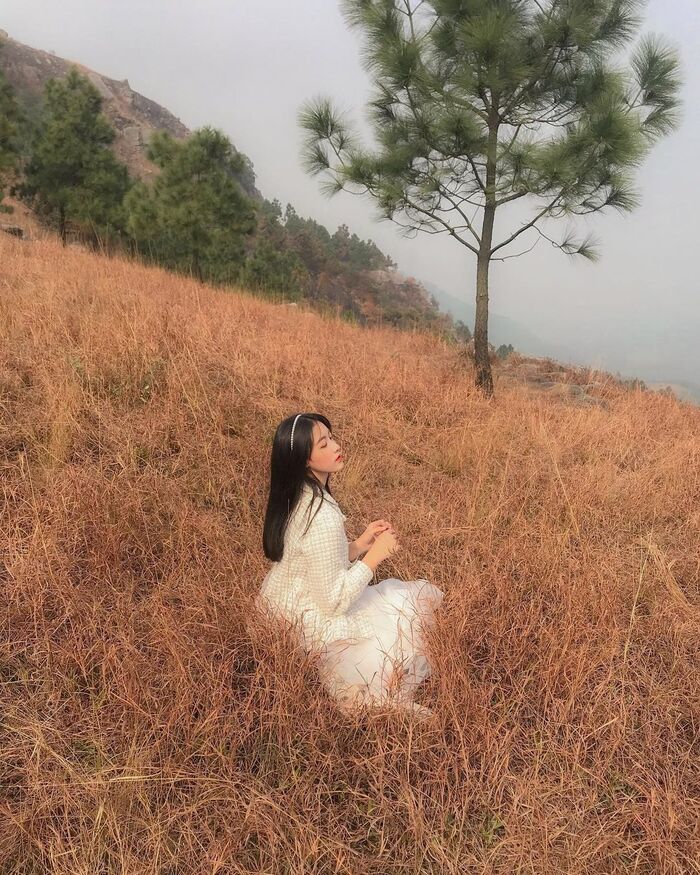 Virtual living with burnt black lawn brings tons of unique and attractive wallpapers. Photo: @ khlinh_10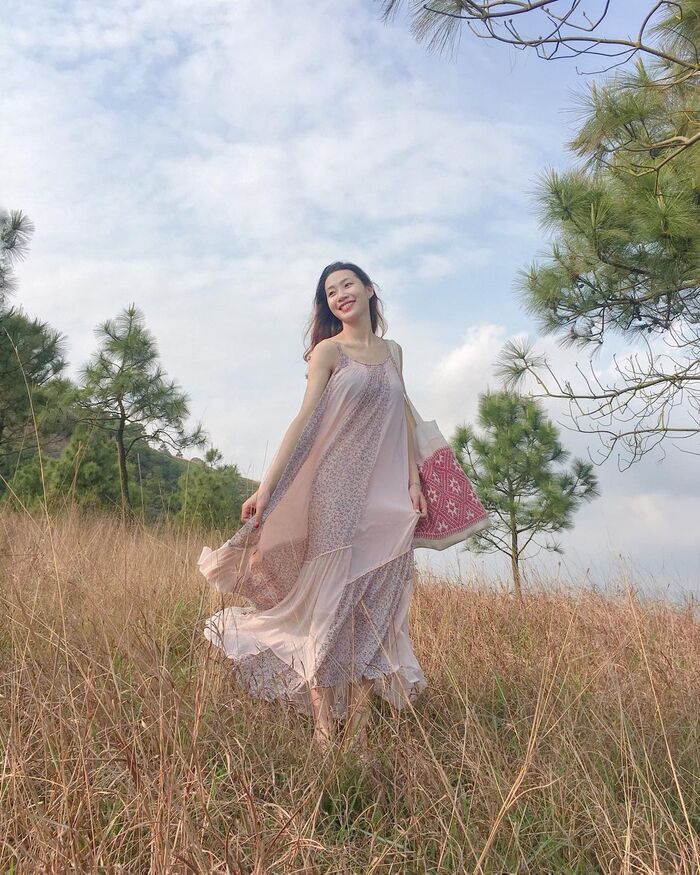 Immerse yourself in the impressive yellow-tinted natural scenery. Photo: @ Khai.nz
Nature lovers have the opportunity Quang Ninh tourism always favor visiting this one-of-a-kind place for a chance to immerse yourself in The season of burning grass at the top of Binh Huong is wild and poetic like impressive country movies. and check-in "flaming" with countless beautiful moments that the yellow grass brings extremely attractive.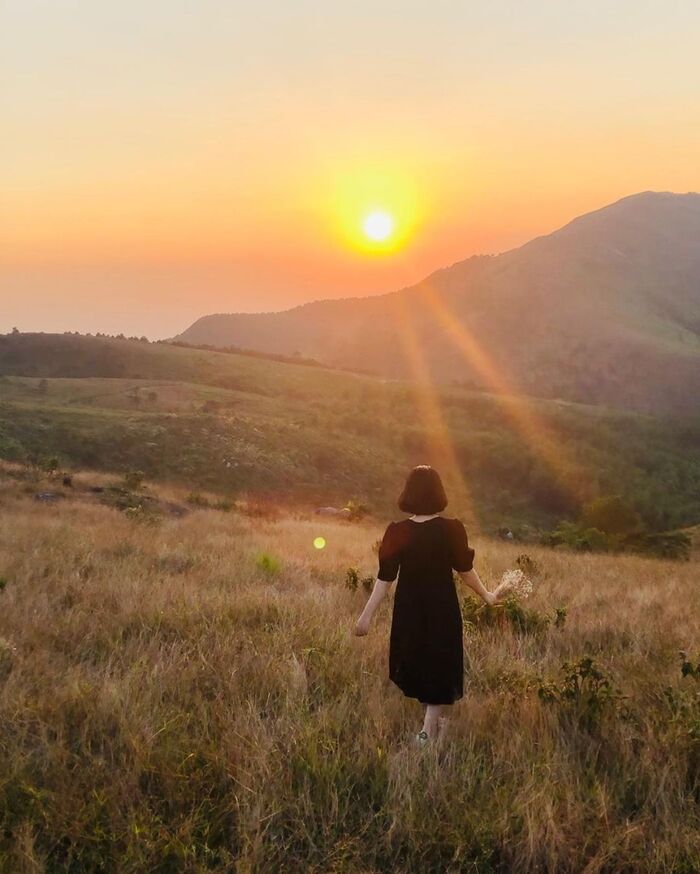 "Hunting" the romantic sunrise moment on the majestic mountain top. Photo: @ thaithanh.ng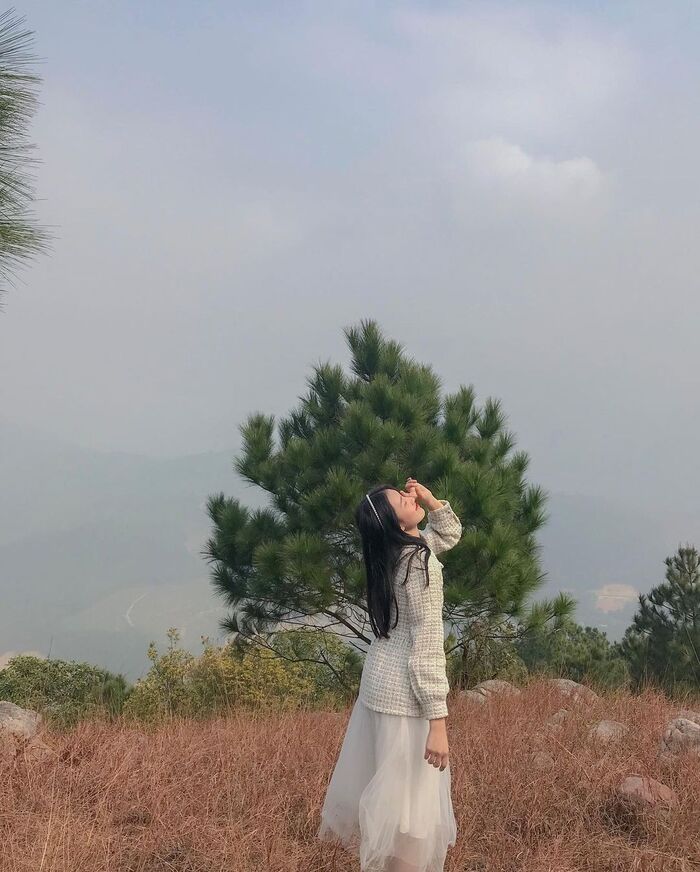 Check-in with a "genuine" lonely pine tree is not inferior to Da Lat. Photo: @ khlinh_10
Besides the romantic burning grassland, you and your loved ones definitely do not miss the experience of roaming to explore the impressive scenery to find yourself many other great backgrounds such as the trail between the golden grass hills, the tree area. lonely pine trees, unspoiled stone beaches along the roadside and especially the impressive peak position - where you can admire the panoramic view of majestic mountains, winding Bach Dang river as well as preserve overwhelming moments. in An attractive holiday in Quang Ninh .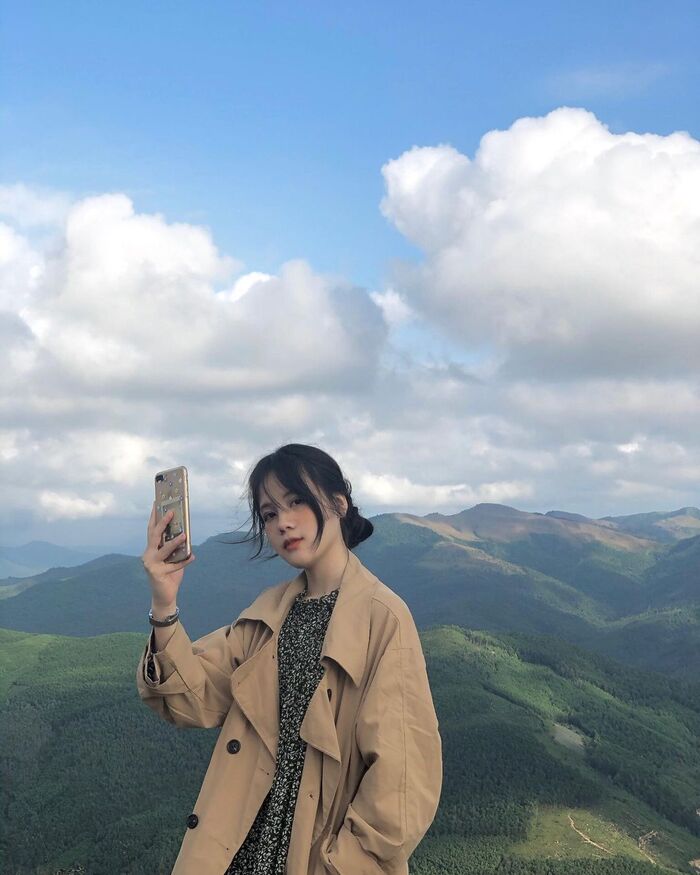 Enjoy the panoramic view of majestic mountains and forests from the top of Binh Huong. Photo: @ phng.annh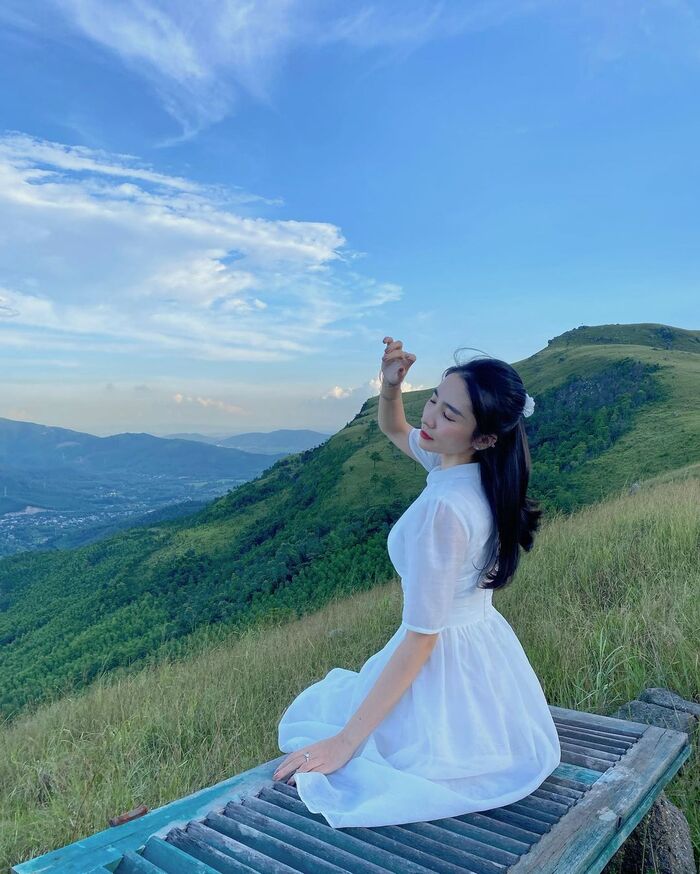 Visitors can comfortably live virtual with natural background from many prime locations. Photo: @trangvincy2691
Because Binh Huong peak is a new tourist destination in Quang Ninh and is still quite wild, so this coordinates are only suitable for day trips or attractive 1 night camping to experience interesting activities such as bird nest. Organize a campfire party, go sightseeing, "hunt" the overwhelming sunrise or sunset moments on the top of the mountain... promising to bring back many memories for you. Attractive Quang Ninh tour .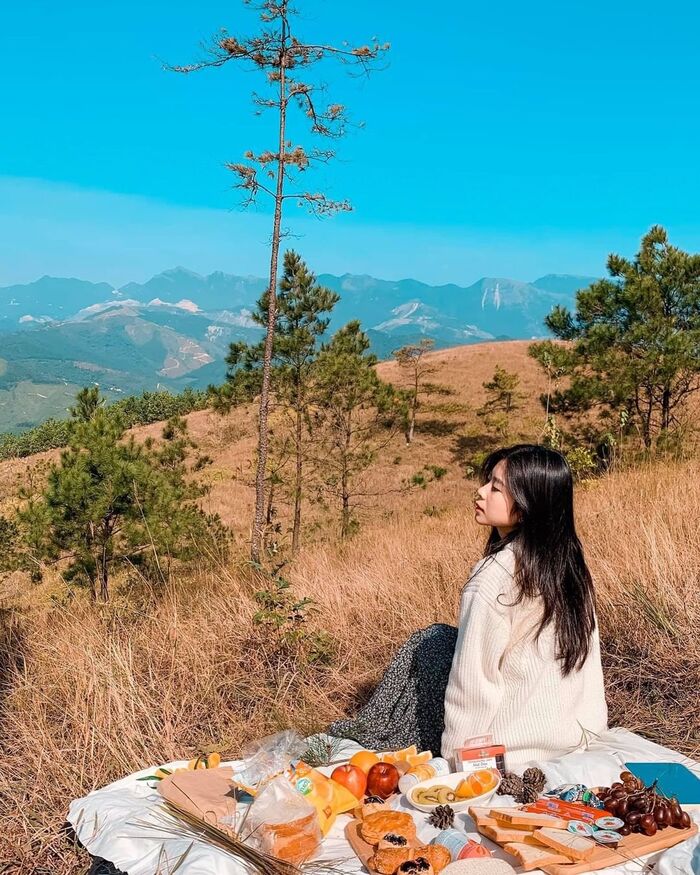 The ideal place to organize interesting picnics with family and friends. Photo: Le Mai Huong
Notes for the journey to "hunt" the burning grass season on top of Binh Huong
How to get to the top of Binh Hung:
There are 2 ways to move:
Departing from Hanoi, you should book a limosine or a shuttle bus to take you to the center of Uong Bi city such as Hoang Phu, Phuc Xuyen, Hung Duc ... for about 200.000 VND / turn and then go to the place where tourists can sortable. schedule to proceed to move to the mountain top area.
– If you choose to walk, you should follow Ba Vang road through Thanh Dang peak located right behind Ba Vang Pagoda With this distance of about 4km, it takes about an hour and a half to move but gives you a sightseeing and honing experience. exercise for yourself.
– If you choose a vehicle as a motorbike, you should follow Vang Danh street, go to the intersection of Nam Khe church, move to Lan bridge, Vang Danh tower, go through the train line about 300m to see the left hand side. of the road. A cloth sign reads "Binh Huong Peak".
Ideal travel time
This place is impressive in each season with a different beauty, but according to the experience of many visitors, the most ideal time to explore and see The season of burning grass at the top of Binh Huong is in the autumn when the weather in the North is dry. cool and dry makes the way to This virtual living place in Quang Ninh much safer.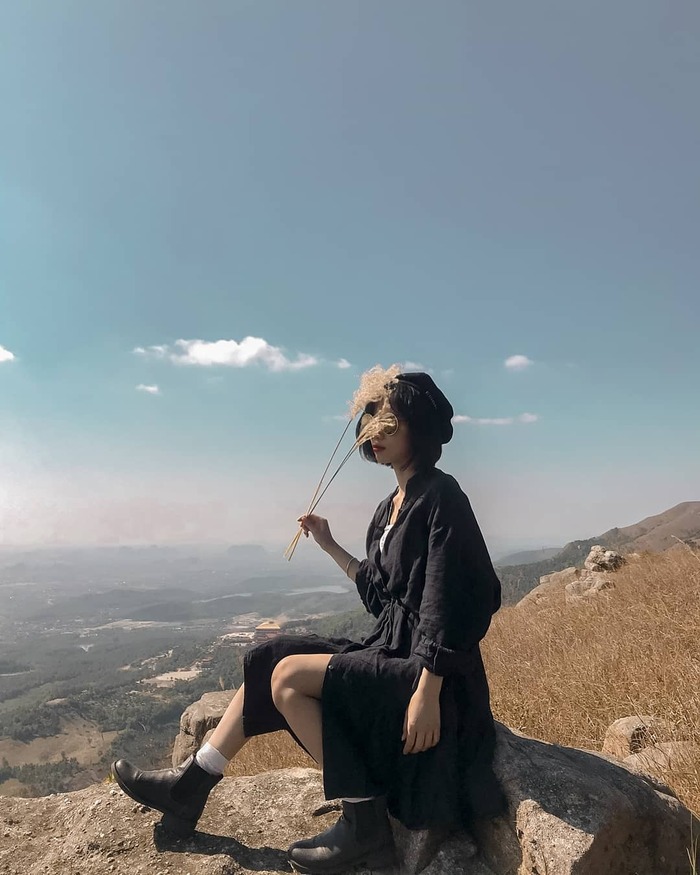 Autumn is the ideal time for tourists to visit Binh Huong Peak. Photo: @ meow30 ___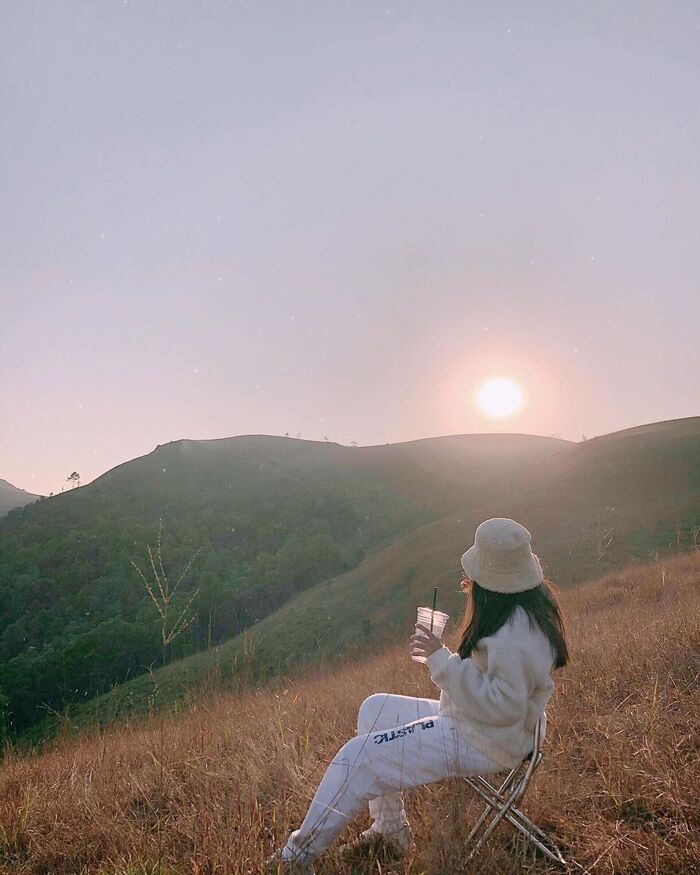 The dry weather makes it easy to "hunt" beautiful moments here. Photo: @trnpngan
Besides, the 2 most beautiful times of the day to explore mountains in Quang Ninh This is the time of sunrise and sunset. If you plan to catch the sunrise, visitors should depart from the foot of the mountain at 5 am to have the opportunity to admire the glimmering sunlight in the early morning mist, and if you can "hunt" the sunset time, you should go from 3 pm. to capture this perfect scene.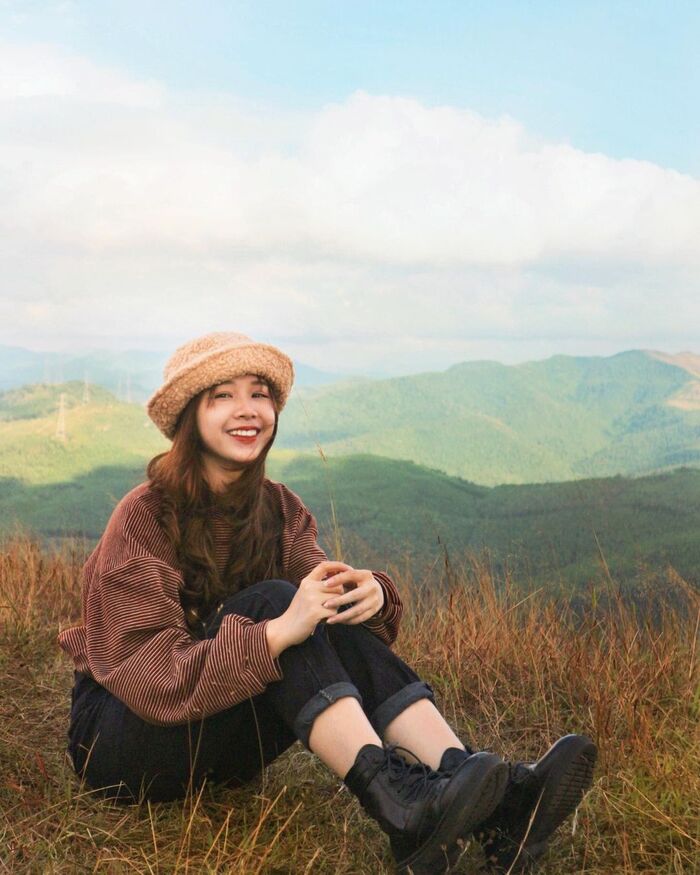 Beautiful weather makes the virtual live photos much more impressive. Photo: @gemofjo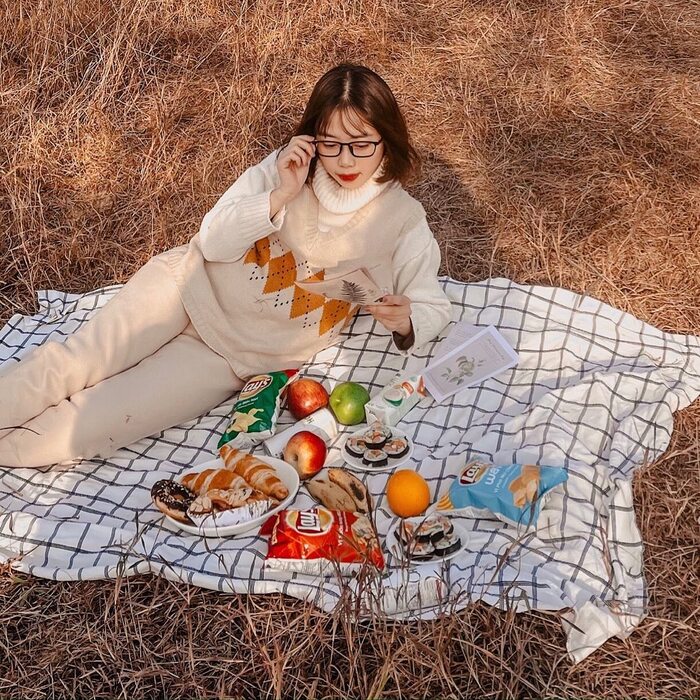 The ideal place to bring many interesting and exciting travel experiences with friends. Photo: @tientienn_179
Fees incurred in the journey to discover Binh Hung peak
If the schedule to explore Binh Hung peak does not have time to prepare well, visitors can choose a package service for a picnic including renting a tent for a price of 250.000 - 700.000 VND / day (depending on the price of the tent). tent type) and food court with the price of grilled chicken 300.000 VND/head, rice balls 10.000 VND/serving.
In addition, some sections of the road people poured concrete themselves to journey to Quang Ninh tourist spot safer, so there will be a fee of 50.000 VND / person (including parking fee and garbage collection). ).
Burning grass season on top of Binh Huong promises to bring a unique and impressive natural discovery experience thanks to its attractive and poetic beauty, helping visitors from all over the world come here to admire the overwhelming scenery as well as participate in activities. in many interesting travel activities, relaxing with relatives and friends.
Thu Hang
According to Vietnamese sports newspaper