The coastal city of Ha Long is the most infamous place in the hearts of tourists from all over the world. Traveling here, tourists should eat, where, how to travel. "Ha Long travel experience In 2022, all accommodation and transportation" of Tripmap.vn will be shared with you in the article below.
What means of transport should you use when traveling to Ha Long?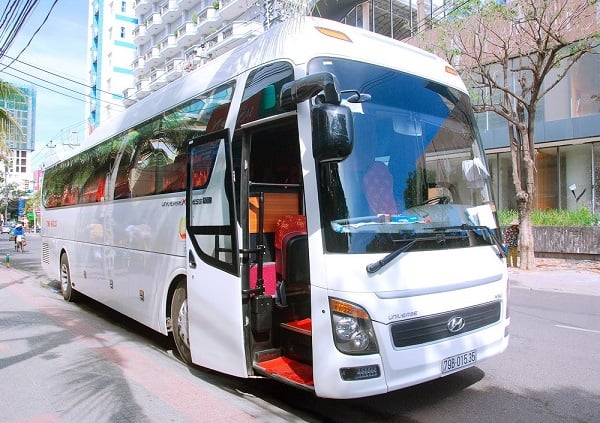 Ha Long is a tourist city so moving here you do not need to worry too much. This is the most convenient and fastest means of transportation, chosen by many tourists.
By Coach
Every day, there are many bus routes from to Quang Ninh. If you go from Hanoi, you can go to My Dinh or Gia Lam to catch a car to Ha Long. However, if the southern guests want to move to Ha Long, they have to go more stages.
Bike ride
This means should only be applied to those who live in neighboring provinces or within the province. You can see directions on google map.
Train
You can also buy train tickets to Ha Long station to be safe and get cheaper rates. However, for short trips, this means is quite time consuming.
Plane
Visitors in the southern provinces should travel by plane to be safe and quickly to Cat Bi or Van Don airport, then catch a bus to Ha Long. You can hunt for tickets during the promotion period, which will save you a lot of money.
How is the transportation in Ha Long?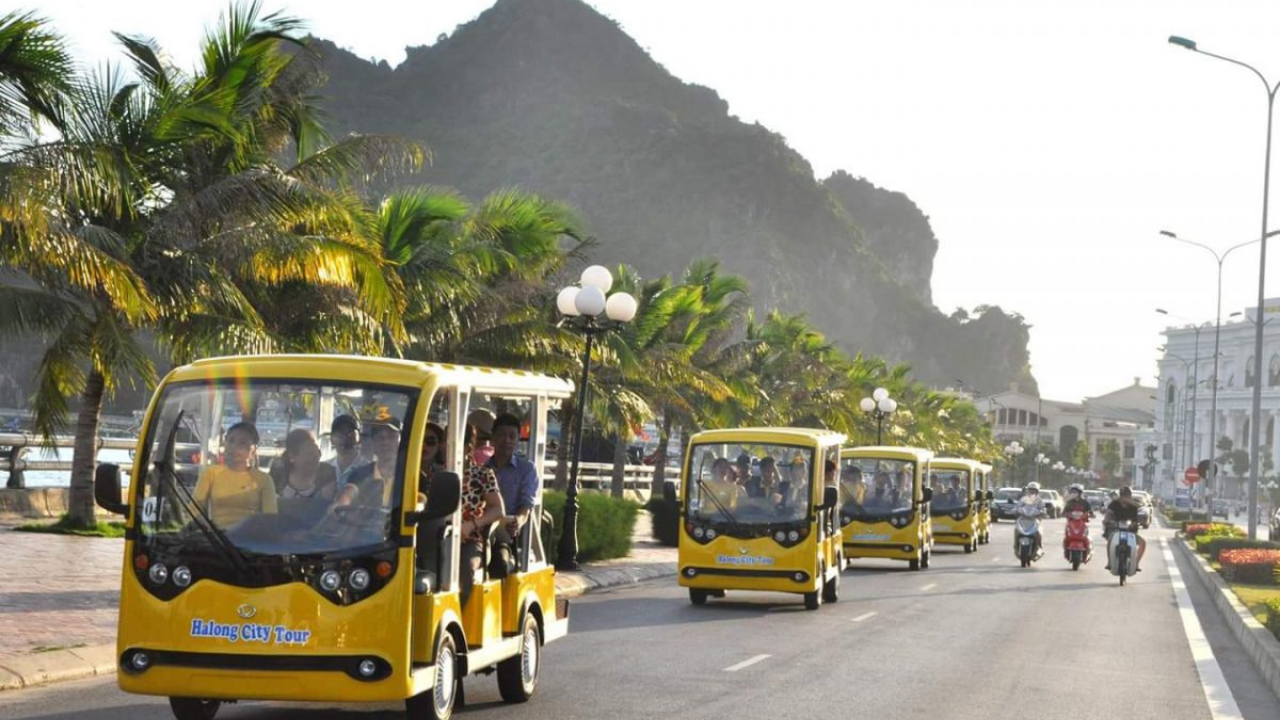 Moving in the city
There are many means of transportation in the city every day to serve tourists to move quickly to tourist destinations or visit the city at reasonable prices.
Tram
This is a quite popular and safe means of transport, the price is moderate, you can go sightseeing and check-in while traveling, but if you go in groups, it will be more economical.
Motorbike
There are also many motorbike taxis in the city, but you should negotiate the price before getting on the bus to avoid the situation of tourists.
Rent Motorcycles
If you want to be proactive, you can rent a motorbike to move yourself, which is also quite good.
Taxi
Many big taxi companies such as Mai Linh, Hon Gai taxi, Ha Long taxi... are always present everywhere, especially tourist destinations are always ready to serve tourists.
Means to visit the bay
Yacht
If you want to visit the bays here, you definitely need to rent a yacht, at the port or seaplane.
Some rental ports in Ha Long can be referred to as: Bai Chay tourist port (033.846.592), Service Center Ha Long Bay (033.844.631), Pier Ha Long tourism (033.847.481), Duong Hai Company (033.845.042)…
Sightseeing train price: With the trains running together, the price is about 100.000 VND - 150.000 VND / person. If you go with a group or with a family, for convenience, you should rent a private boat, the price is about 1.000.000 VND - 1.500.000 VND/boat.
Seaplane
Seaplane is also an option worth experiencing if tourists have a little more conditions. Seaplane has 2 seats for pilots, 12 seats for passengers with a viewing height of 150 - 3000 m above sea level. You can enjoy the beautiful scenery and check-in from above.
Where should Ha Long travel?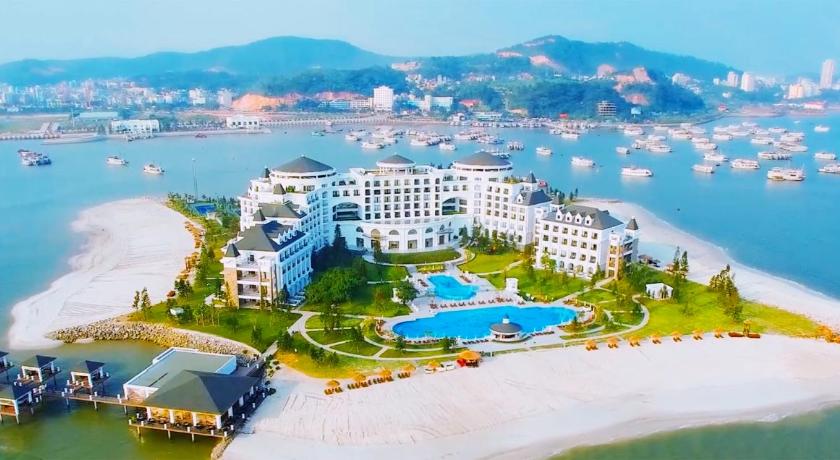 In Ha Long is divided into 2 main areas: Hon Gai and Bai Chay, these two areas are connected by Bai Chay bridge. The main tourist area in Ha Long is still Bai Chay with a clean, well-planned beach.
Hon Gai - the administrative center, so when traveling, you should choose to stay in Bai Chay area, it will be convenient for traveling, eating and playing. In Bai Chay, hotels and motels are many and varied, mainly concentrated in Vuon Dao neighborhood. Room rates depend on different standards, of course in high season will also increase.
You can choose luxury hotels, 5-star standard if your budget is abundant. Names such as FLC Halong Bay Golf Club & Luxury Resort, Royal Lotus Ha Long Resort and Villas, Muong Thanh Luxury Quang Ninh Hotel, Novotel Ha Long… will certainly not disappoint you. Or cheap but still very convenient hotels such as Van Nam Hotel, Saigon Halong Hotel, Palace Ha Long Hotel, Homestay Little Colmar ....will also make you satisfied. And there are many budget motels, homstey… for you to choose from.
Or for short trips, you can choose to spend the night on a yacht so that you can both enjoy the scenery, relax and enjoy many high-class facilities like staying at a 5-star hotel on land. .
What to eat when traveling to Ha Long?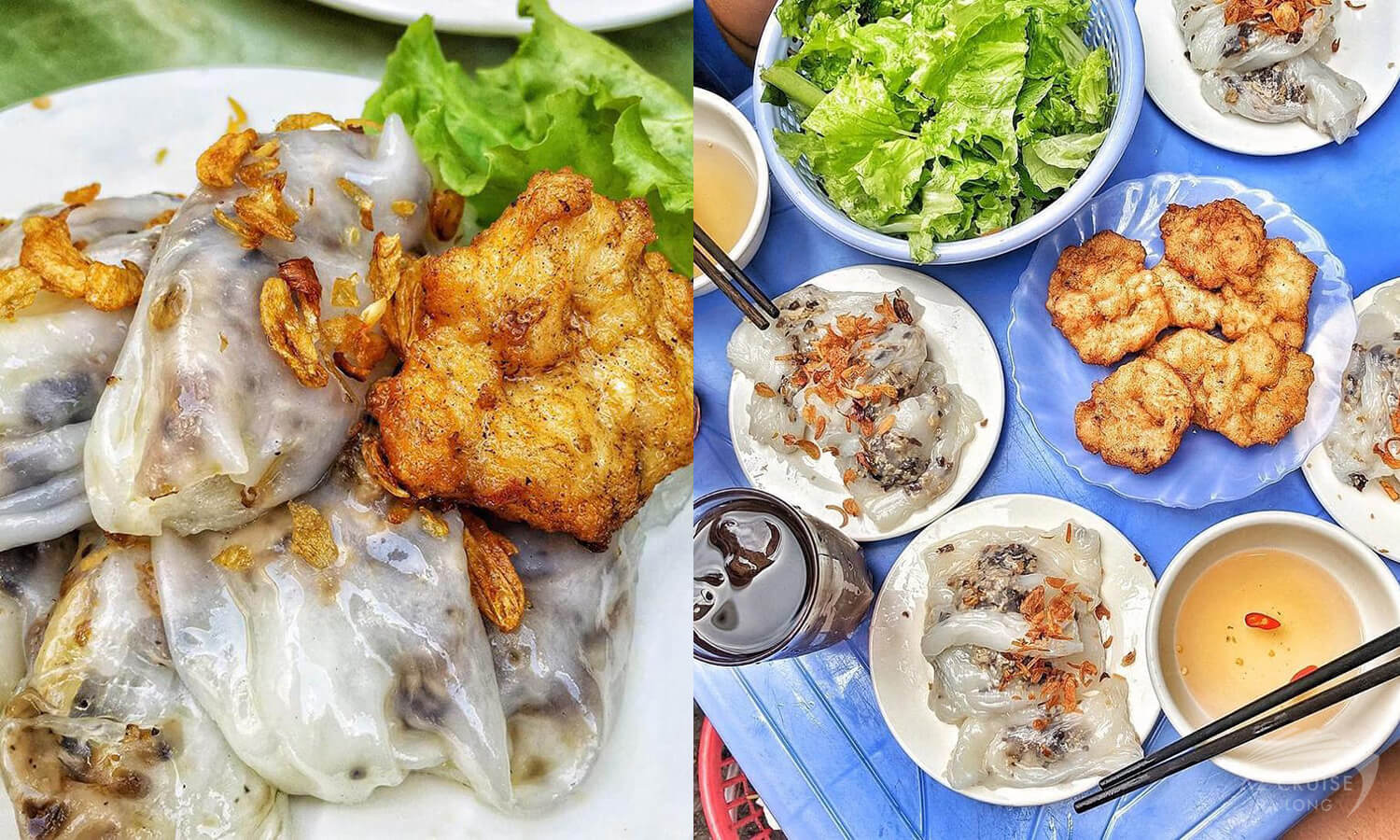 Squid roll cake - famous delicious dish in Ha Long
Come here, do not miss the famous specialties below to feel all the interesting and attractive from nature, cuisine to people here.
This dish is most popular and delicious to enjoy in Van Don with dishes such as fried sage with garlic, sweet and sour sage, salad or marinated with grilled chili... If you have the opportunity to come here, don't miss the dish. this attraction.
Surface vermicelli
The surface of the meat is delicious, rich in nutrients, the surface of the vermicelli is sweet and melts when enjoying. Vermicelli with a bit of raw vegetables, along the mosquito net, the flavor can conquer the taste of the most fastidious people.
I'm bored:
The shape is almost like a clam, grilled, boiled, cooked with water spinach, spinach, fried with squash or cooked with porridge. The pig is also made into wine - a specialty in Quang Ninh that can be bought as a gift for relatives.
Vermicelli and seafood rice paper
Food suitable for your breakfast when coming to Ha Long. A full bowl of mud includes shrimp, crab meat, surface, fish cakes, vegetables served with raw vegetables, both delicious and full of stomach.
Nodding cake
The piece of cake is similar to the roll cake, adding a piece of braised meat, mixed with a special dipping sauce is extremely refreshing.
Squid rolls cake,
Squid - a famous specialty in Ha Long, when eaten with banh cuon, it's delicious.
In addition to the above dishes, Ha Long has many other famous fresh seafood and many traditional dishes such as Tien Yen hill chicken, Yen Tu bamboo shoots, Yen Tu apricot wine, Ba Kich wine...
Above are the food, accommodation and travel experiences that Tripmap.vn wants to share when traveling to Ha Long, which hopefully will help you get more information needed to learn and contribute to enriching your travel itinerary.