With the strength of beautiful nature, Ha Long Quang Ninh has always been the tourist focus of the province in particular and the country in general. In order to direct this land to become a four-season destination for tourists, Ha Long City launch many new marine tourism products.
Restaurant Cruise Sea Octopus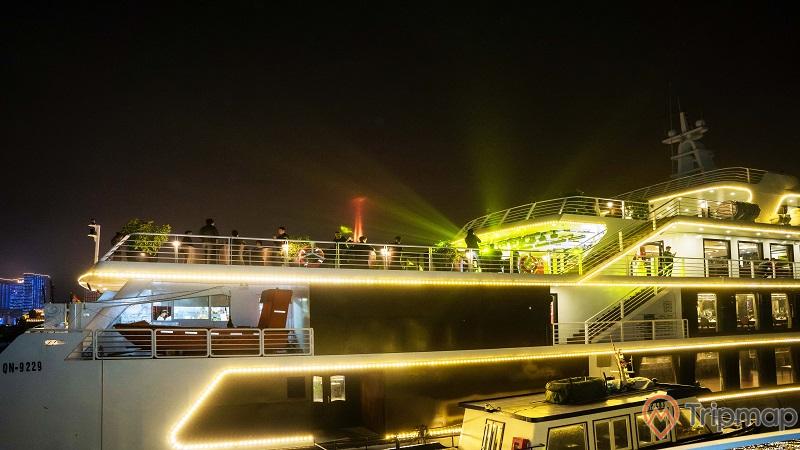 The Sea Octopus yacht has a capacity of more than 200 guests with 2 large dining rooms and a number of private dining rooms owned by Huong Hai Co., Ltd., a unit specializing in the business of overnight tourism on Ha Long Bay research and development. On the cruise, visitors can both visit the bay and enjoy all the services of tourism, resort, cuisine, spa, swimming.... class, most diverse at night.
Those are luxury cruises, modernly equipped, including motels, restaurants, attractive entertainment and relaxation services, and comfortable facilities that are no different from 5-star restaurants on edge. This is a new marine tourism product that brings diversity to tourism activities, reducing the burden on terrestrial restaurants in the peak season.
Cruise night street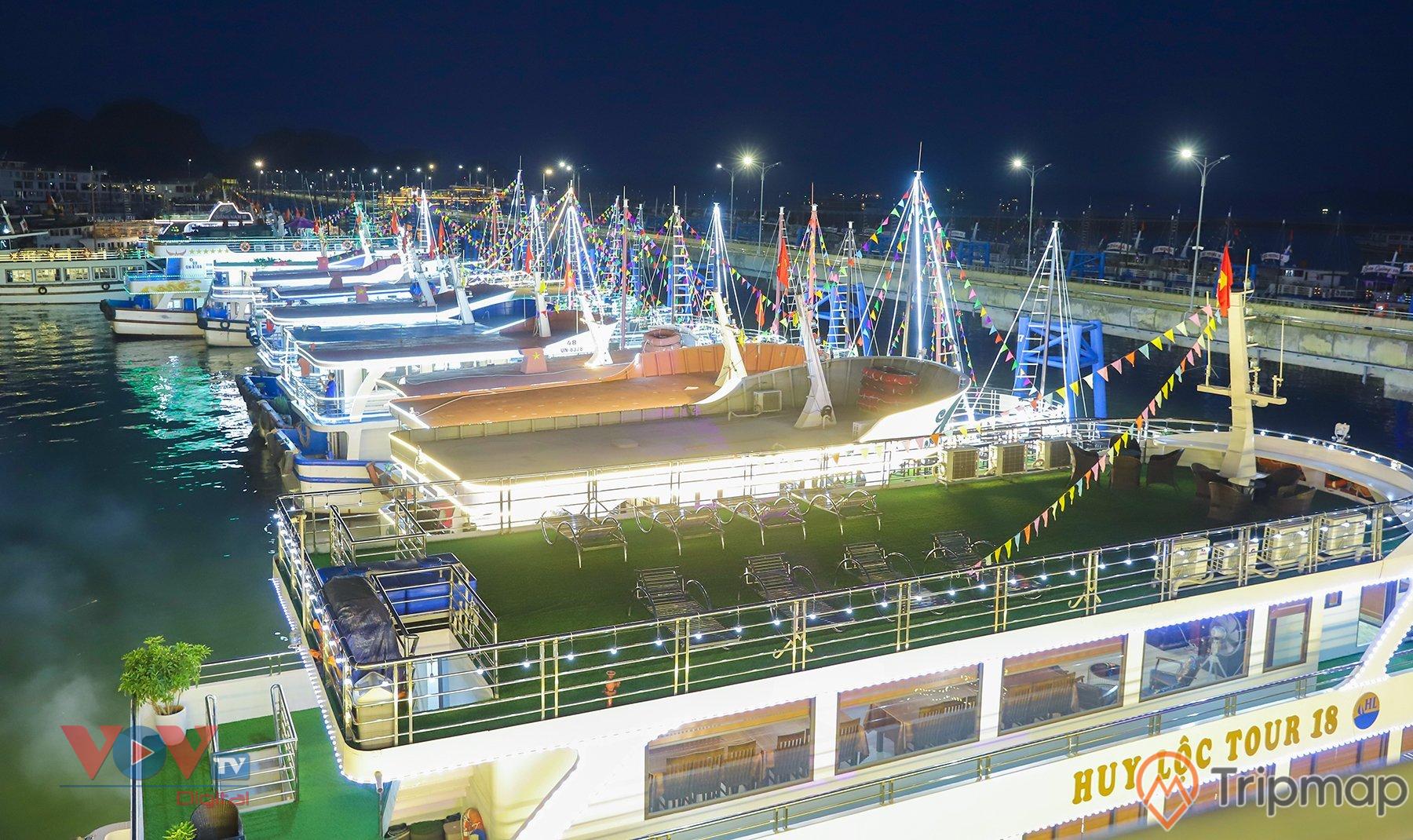 Yacht Night Street will open on April 28 at Tuan Chau International Passenger Port Organized by Ha Long Sun Company, City People's Committee. According to Vice Chairman of Ha Long City People's Committee, the yacht night town will be a new and attractive destination for tourists when the COVID-19 epidemic is under control; reduce the load for restaurants on the shore when in season, peak day; creating a sustainable business model in the future, optimizing the exploitation capacity of ships visiting the bay, limiting the seasonal nature of sightseeing ships and bringing new attractive flavors to tourists.
Here, visitors have the opportunity to enjoy the space of sightseeing, relaxation, romantic and lyrical entertainment, and enjoy many new and attractive cruise services on high-class yachts. You will be as if you are floating to explore, explore the sea, every space of the night sea will be reduced into the soul of visitors.
In addition, high-class tourism services such as overnight stay on Ha Long Bay, seaplane flight, helicopter view of Ha Long Bay bring many new and attractive experiences for visitors.
Festival activities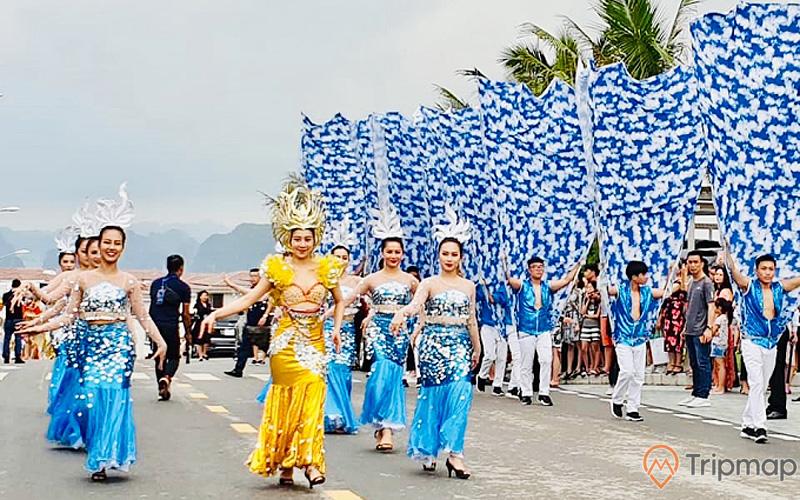 It is expected that in 2022, Ha Long City People's Committee will organize highlight and branded activities such as the Ha Long Summer 2022 Carnaval Program; Winter Carnival Program; Festival Temple of Monsignor Tran Quoc Nghien, cultural-artistic activities, physical training-sports on the occasion of the holiday 30/4-1/5; Street music program performed by young artists every Saturday, Sunday…
These activities aim to create a fun, exciting, stirring atmosphere as well as promote the image of the land, people, and cultural identity of the ethnic groups in Ha Long city, Quang Ninh province to the world. At the same time, it also affirmed that Ha Long is a "safe-friendly-hospitable" destination, contributing to attracting a large number of domestic and international tourists to the coastal city.
In order to spread information about new marine tourism products in the area, Ha Long city is organizing communication activities, promoting tourism promotion about the image of Ha Long - an ASEAN clean tourist city, promoting the Using information technology in tourism advertising and promotion. In the future, the heritage city will be the most ideal destination for both Vietnamese and international tourists.