Ha Long coastal city - a young city rich in vitality, dynamism and creativity. Favored by nature for the fairy scene – Ha Long Bay – natural heritage, a unique natural wonder in the world. In recent years, the appearance of Ha Long has become more and more luxurious, modern, beautiful, elegant with many massive architectural works, many complexes of entertainment, entertainment, high-class resorts, is a destination for tourists. international attraction and the leading tourist attraction in Vietnam.
Because of that, many tourists coming to Ha Long wonder about finding the right place to stay. Top hotels to visit when Ha Long tourism Introduced by Tripmap.vn below, we hope to help customers easily choose the most satisfied accommodation.
Clean guest FLC Grand Hotel Ha Long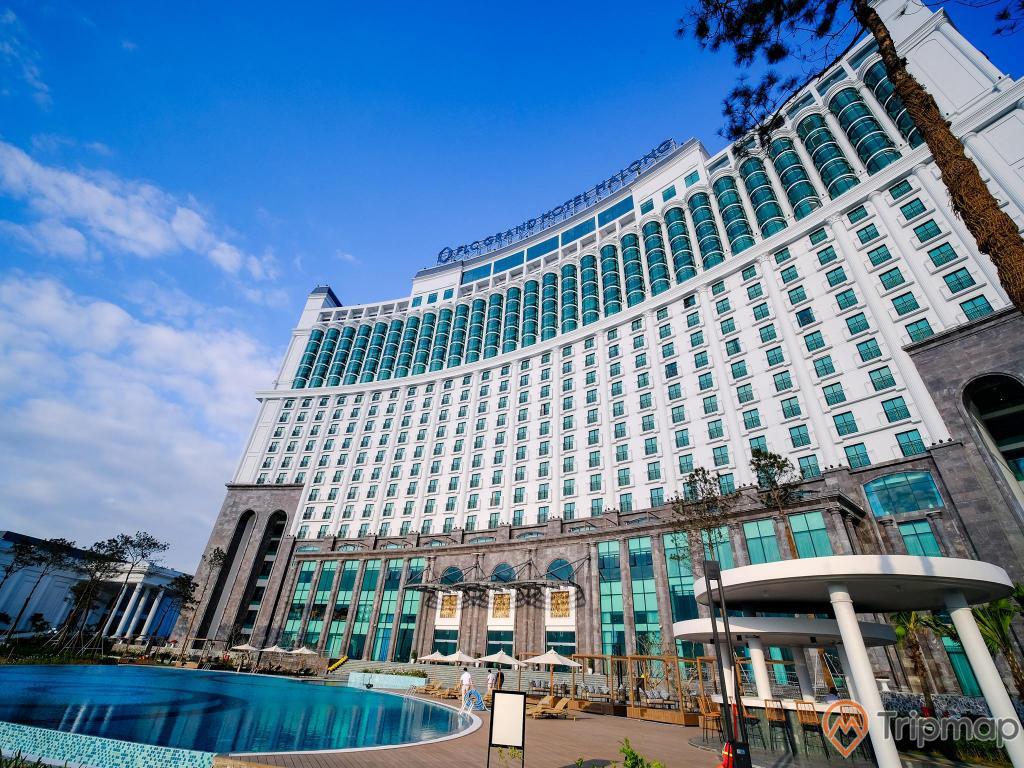 Belonging to the FLC Ha Long resort complex, located in Hong Ha ward, the center of Hanoi Ha Long City (in the area of ​​​​pillar 3 - column 8 hills), 20-storey architecture, capacity up to 1500 people. With the location "located on the mountain, facing the sea", the frontage faces the sea, the whole heritage seems to be drawn into the eyes of tourists when resorting and staying here.
Inspired by the natural beauty of the bay, the delicate combination of white and blue of the rooms exudes elegance, elegance, lightness, serenity but no less beauty, magnificence, affirmation. established the position of a most luxurious hotel in Quang Ninh, the top class in Vietnam, with international stature. Visitors coming here really have moments of absolute relaxation, most clearly feel the slowness of time, a new soul hidden inside the body is awakened.
The apartments with white and blue colors of the sea, bring a feeling of relaxation but no less magnificent, affirming the level of a luxury resort. At Condotel FLC Grand Hotel, apartment owners can enjoy a truly "quiet" space to balance the body and mind in order to reach a state of happiness and awaken the "new person" inside each tourist. guest.
Owning a terrible resort system: With 301 sea-view villas with private swimming pools, 649 hotel rooms with view, an 18-hole golf course surrounds the resort and has the best view in Vietnam. The system of 11 restaurants, bars and the highest Paradise Sky Bar in the city, infinity swimming pool, children's play area, 6 banquet rooms, the largest conference room in Quang Ninh province. Not only that, there is also a meditation room and a spiritual room serving beliefs for visitors.
With trendy 5-star facilities to meet diverse entertainment needs, FLC Grand Hotel Ha Long is one of the most ideal hotels for upmarket guests.
Wyndham Legend Ha Long Hotel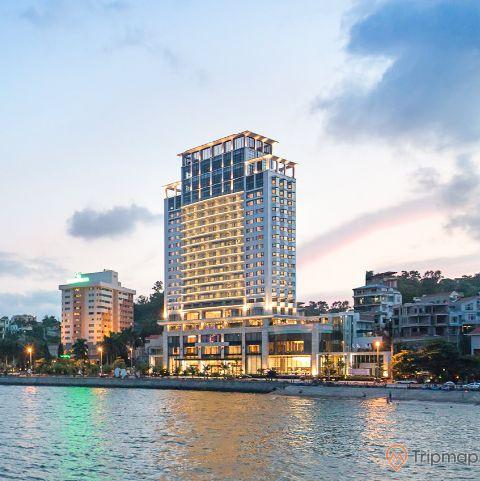 Wyndham Legend Ha Long is rated by visitors as "the hotel with the most beautiful view in Ha Long". This is the first 5-star hotel in Bai Chay with an international brand built by Wyndham Group. Wyndham Legend Ha Long is luxuriously located right near the center of Ha Long city, on the beautiful Bai Chay beach. From here, visitors can easily move to other attractions, amusement parks and entertainment areas such as walking to the amusement park. Sun World Ha Long, ga Queen Cable Car...
The view overlooking the romantic Ha Long Bay, the majestic Bai Chay Bridge and the Sunwheel - the largest sun wheel in the world. From above the hotel, visitors can just sit and sip a cup of hot coffee or favorite drink, relax and enjoy the beautiful scenery of Ha Long.
Exquisitely and luxuriously designed with two 22-storey towers (building 1) and 17 floors (building 2) with 450 high-class rooms, modern equipment, high-speed wifi network covering the entire building and many world-class services. The hotel can meet all accommodation needs for tourists or resort.
Not only that, Wyndham Legend Ha Long also provides a large conference space, diverse culinary styles with a rich menu from Asia to Europe, professional service and dedicated and attentive service.
Central Luxury Ha Long Hotel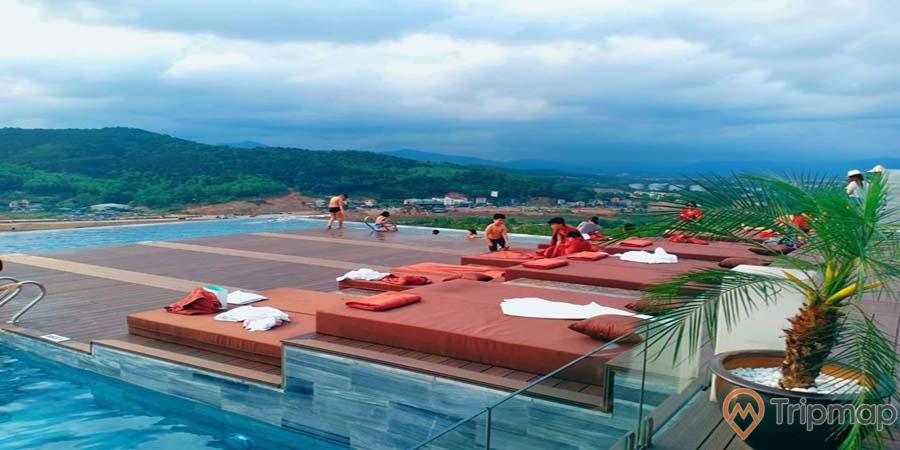 Central Luxury Ha Long is located in the center of the bustling and busy Bai Chay beach resort, not far from SunWorld Ha Long amusement park and Queen cable car station. This is one of the prominent hotels of the Central hotel chain across the country. Visitors here like to immerse themselves in the bustling, dynamic and youthful atmosphere.
With a very new design style, Central Luxury meets 5-star hotel standards, with a total of 219 rooms, all equipped with full equipment, modern amenities and many high-class care and service services. top level. Not only that, with 02 restaurants, 02 coffee bars, 01 casino and 03 multi-purpose rooms equipped with ideal stage and high-tech sound and light equipment with a capacity of 20 to 600 guests, convenient for guests. delegations organize conferences, parties, treat partners, wedding parties...
In addition, there are 12 spa rooms for health and beauty care to help customers relax the most. The infinity pool system is delicately designed in combination with the outdoor Bar - Skylight restaurant & Pool bar to create an interesting space for free entertainment and entertainment. This is the attraction and makes a new feature compared to the hotels in Ha Long.
With a special, varied and rich menu, as well as a professional chef… The hotel is proud to meet all the needs of the most demanding diners.
Novotel Ha Long Bay Hotel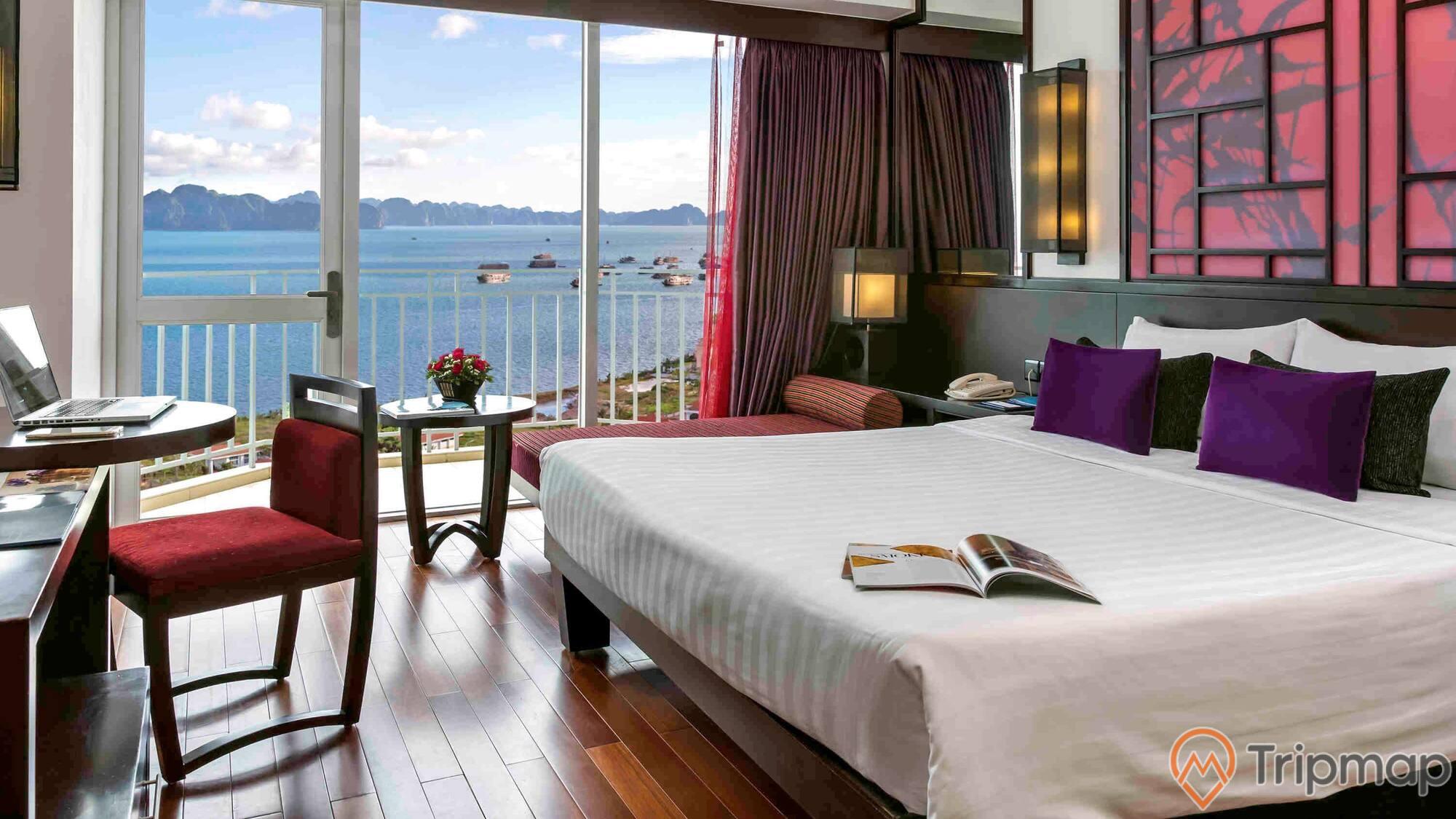 Located at 160 Ha Long Street, Bai Chay Ward, Ha Long City, the highlight that makes the difference is the new and fancy design. Inspired by the poetic nature of Ha Long, Novotel Ha Long Bay's space is mainly combined with 2 colors black and white, exuding elegance, taste, but no less luxurious and modern.
In particular, the interior design is made of wood, bamboo, painted black in harmony with the white color of the wall to create a feeling of cool, clean, simple and also quite friendly, close and cozy. Moreover, the swimming pool here has an oval shape and overflowing water form, creating a more open space plus the clear blue water, visitors like being immersed in the poetic space of Ha Long sea water, feeling the immensity. the abundance of the sea and the sky.
Above, are the top best hotels to visit for tourists when coming to Ha Long to relax and stay, hoping to help you with useful information for your trip to the mountains. However, in order not to miss the opportunity to enjoy the best services here, you should book in advance.
Muong Thanh Hotel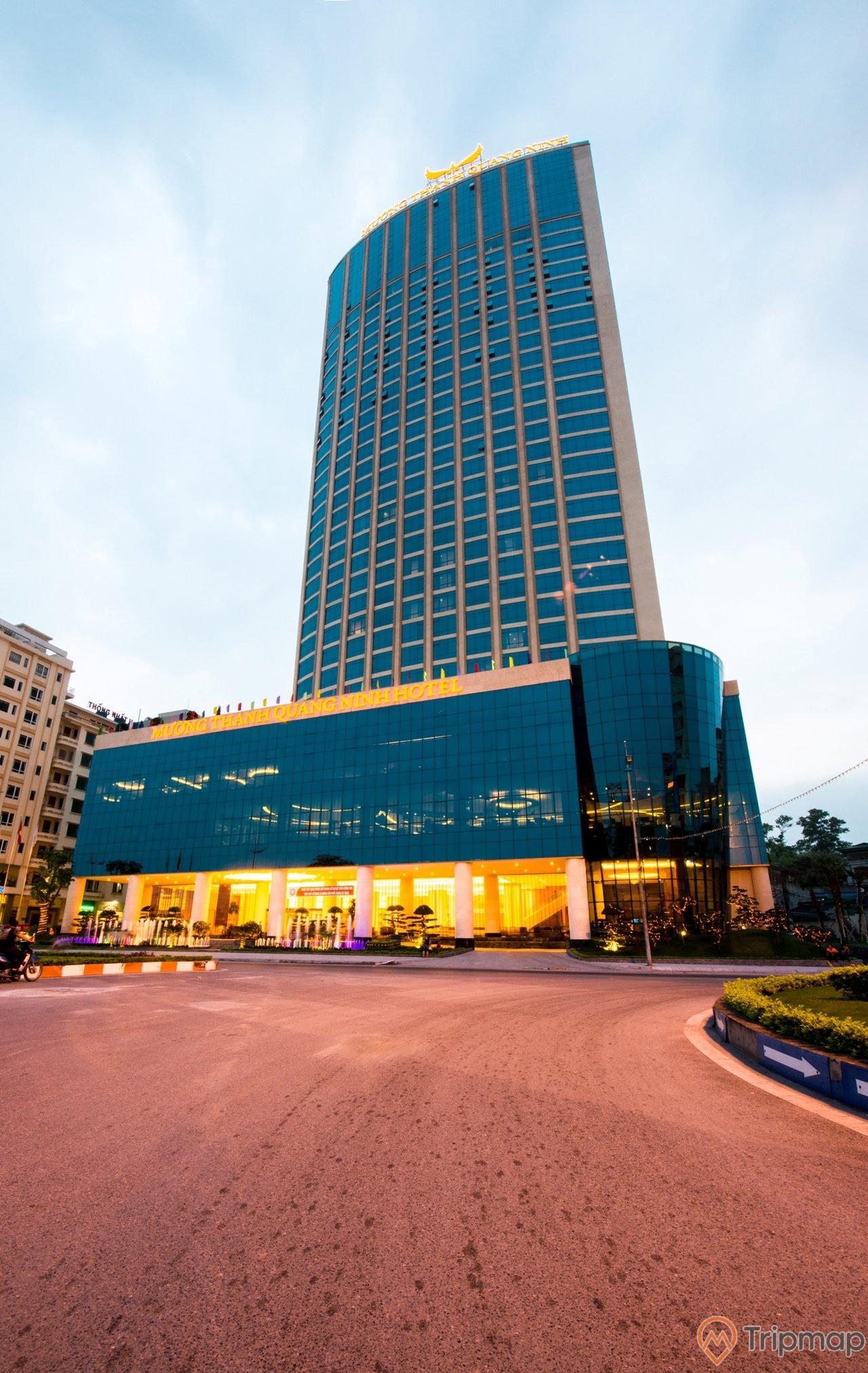 At Muong Thanh, we invite you to embark on a journey to find a serene space containing cultural features imbued with the spirit of Vietnamese identity, where people bond and cordially exchange sincere feelings. Spread across all regions of the beautiful country of Vietnam and countries in Southeast Asia, Muong Thanh accompanies you everywhere, for every journey, at every stage of life.