Famous as a beautiful coastal city attracting tourists, Ha Long also offers an extremely rich and unique sea cuisine that is rarely found anywhere else. Traveling to enjoy the charming scenery, enjoying sea food, fueling the trip is an indispensable need. The top 5 best seafood restaurants for locals to Ha Long introduced by Tripmap.vn below will hopefully help you get the ideal destination.
Travel and experience the food that the local people believe in and enjoy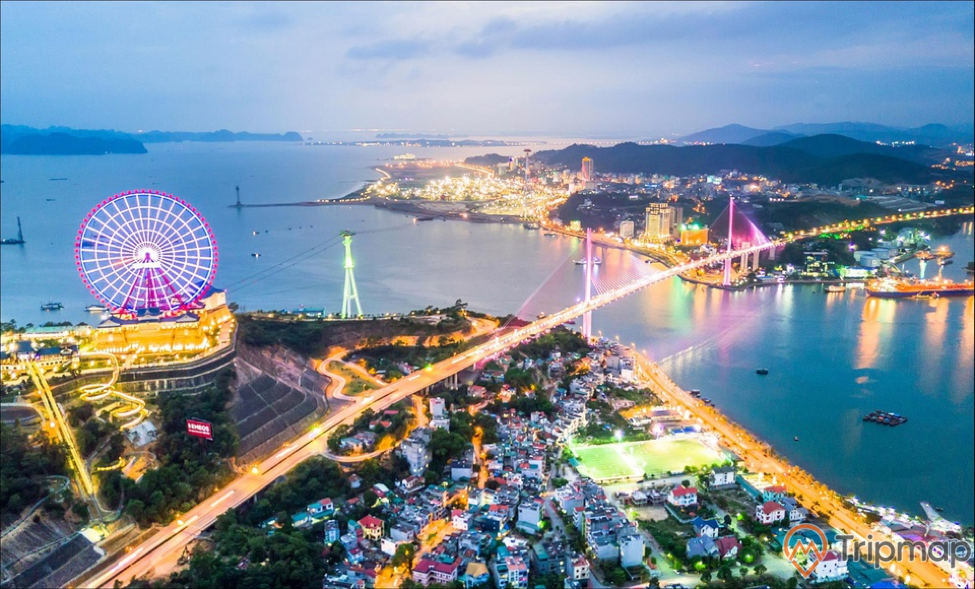 Khai Huong seafood restaurant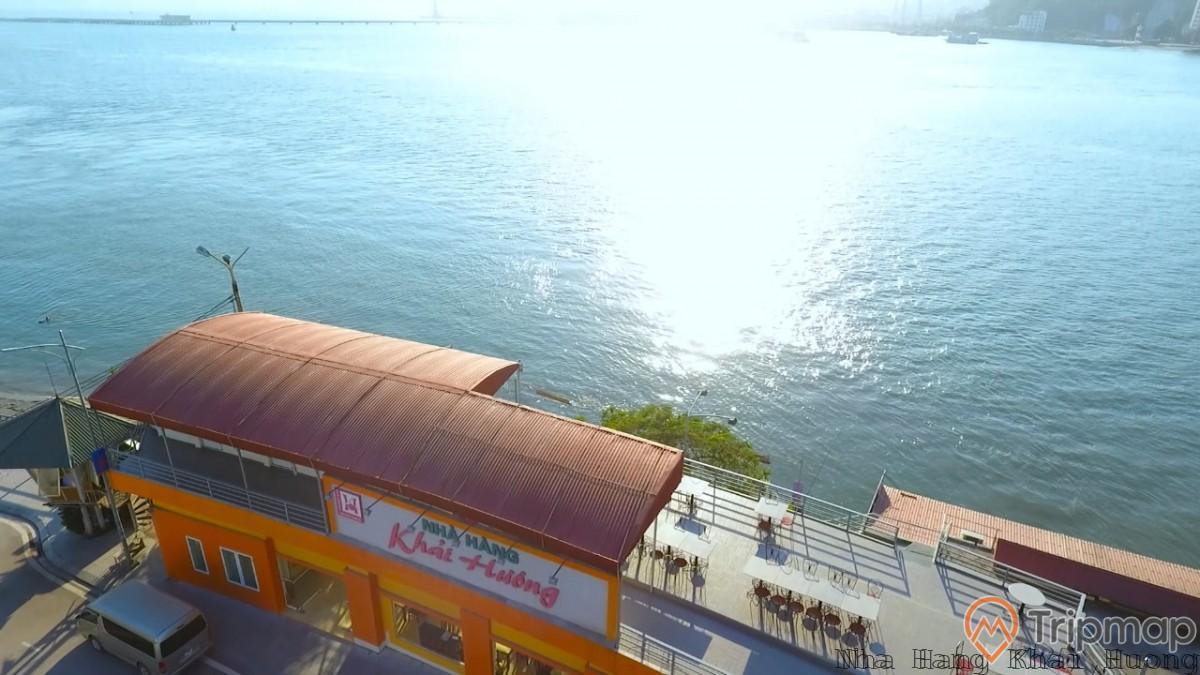 This is the only restaurant right next to Ha Long beach, half of the restaurant is built right on the sea surface, designed with 2 wide, airy floors, facing Cua Luc Bay, looking far away is Bai Chay Bridge. majestic and Queen Cable Car, Tuan Chau international tourist pier.
The space is extremely wonderful, romantic, like you are enjoying food on a yacht on the sea. And young people can check-in the most beautiful scenery at all times, especially at sunset and at night.
The seafood dishes here are needless to say, the menu has more than 200 dishes with many fresh seafood, rich and diverse processing but the price is very affordable, you can freely order without worrying about the price. .
Details :
Khai Huong Restaurant, Hon Gai Old Ferry Terminal, No. 1 Le Thanh Tong Street, Hong Gai Ward, Ha Long City, QN.
Open door: 08h00 - 23h00 (After payment, you can sit overnight)
Reservation phone: 0932088588
Menu dishes: https://menu.nhahangkhaihuong.com/
Above is a review of the top 5 best seafood restaurants for locals when coming to Ha Long. After the excursions Ha Long BaySitting and enjoying seafood watching the sea, dropping your soul into an airy, romantic space in a luxurious design is an interesting thing, especially for young people who love to explore.
Phuong Nam Ha Long Restaurant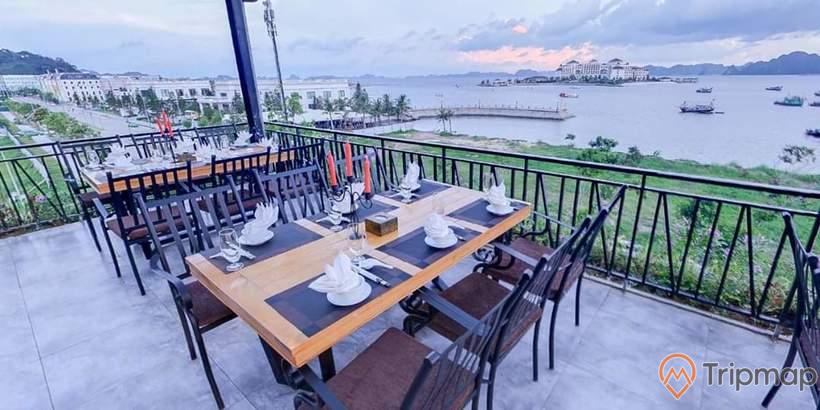 With a beautiful terrain, the back of the mountain, facing the sea. Visitors here can both enjoy delicious food while letting their souls watch the whole scene of the sky and mountains, listening to the sound of "the waves of the sea sighing". It seems that the fatigue and troubles of life are pushed back, the soul becomes relaxed and extremely refreshing.
The space of the house is airy and spacious, with a capacity of several hundred guests, suitable for both individual and group guests. Phuong Nam Ha Long is very suitable for teams organize class meeting parties, gala diner, team bulding or important meetings to meet partners, customers...
With a rich menu of more than 230 seafood dishes, ranging from Asia to Europe, from traditional to modern, the most abundant is the fresh natural flavor from the sea, including: Seafood soup, spicy shrimp soup , seafood sushi, grilled blood cockle with onion fat, roasted crab with tamarind sauce, original grilled squid, sea milk oysters... Each dish is sophisticated in its decoration to create a beautiful work of art. At the same time, delicious thanks to being prepared by the most dedicated and professional chefs.
Details :
Address: Do Si Hoa Street - Cai Dam Urban Area - Bai Chay - Ha Long City (Opposite Vinperl Hotel)
Hotline: 0901 599 598/ 02033.900.668 VND
Golden Crab Seafood Restaurant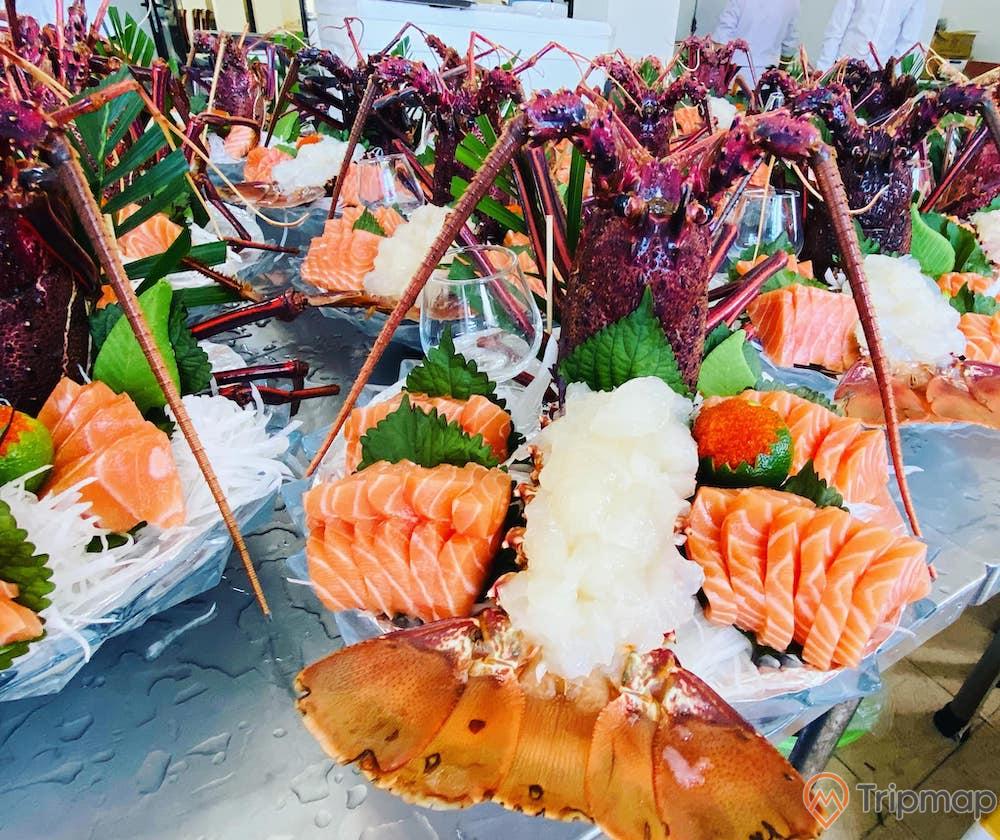 Located on Phan Chu Trinh street, with convenient traffic plus a unique, modern, 2-star standard 5-storey design space, Cua Vang restaurant is always rated as one of the most luxurious restaurants by tourists from all over the world. most important. With fresh seafood dishes prepared in a unique and novel style according to the flavors of 3 regions, Asian - European style comfortably pleases the most fastidious diners.
Here, there is a unique yellow crab hot pot dish in Vietnam. Anyone who has tasted it once will not forget the delicious, sweet, and rich taste of the sea. There are also hundreds of different menus with seafood such as sea crabs, lobsters, milk oysters, clams, oysters, fresh eels… Dedicated, professional, well-trained staffs bring you the best service. to give customers the most satisfaction.
Details :
32 Phan Chu Trinh, Bai Chay, Ha Long City, Quang Ninh
Open: 10:00 AM – 10:00 PM.
Contact phone number to book a table: 033 3819 919
Thuy Chung Seafood - Famous Quang Ninh restaurant
With an extremely luxurious space, Thuy Chung seafood belongs to the list of famous Quang Ninh restaurants specializing in the menu of fresh sea snail dishes. Therefore, sea snail enthusiasts coming to Thuy Chung will be a wise decision. In addition, there are also novelty squid dishes and hundreds of other rich seafood menus for customers to choose from. Here, visitors are comfortable to check-in, live virtual, especially young people.
Details :
Address: No. 4 Cai Dam, Bai Chay Ward, City. Ha Long.
Hotline: 0904 087 626
Ha Long Linh Dan Restaurant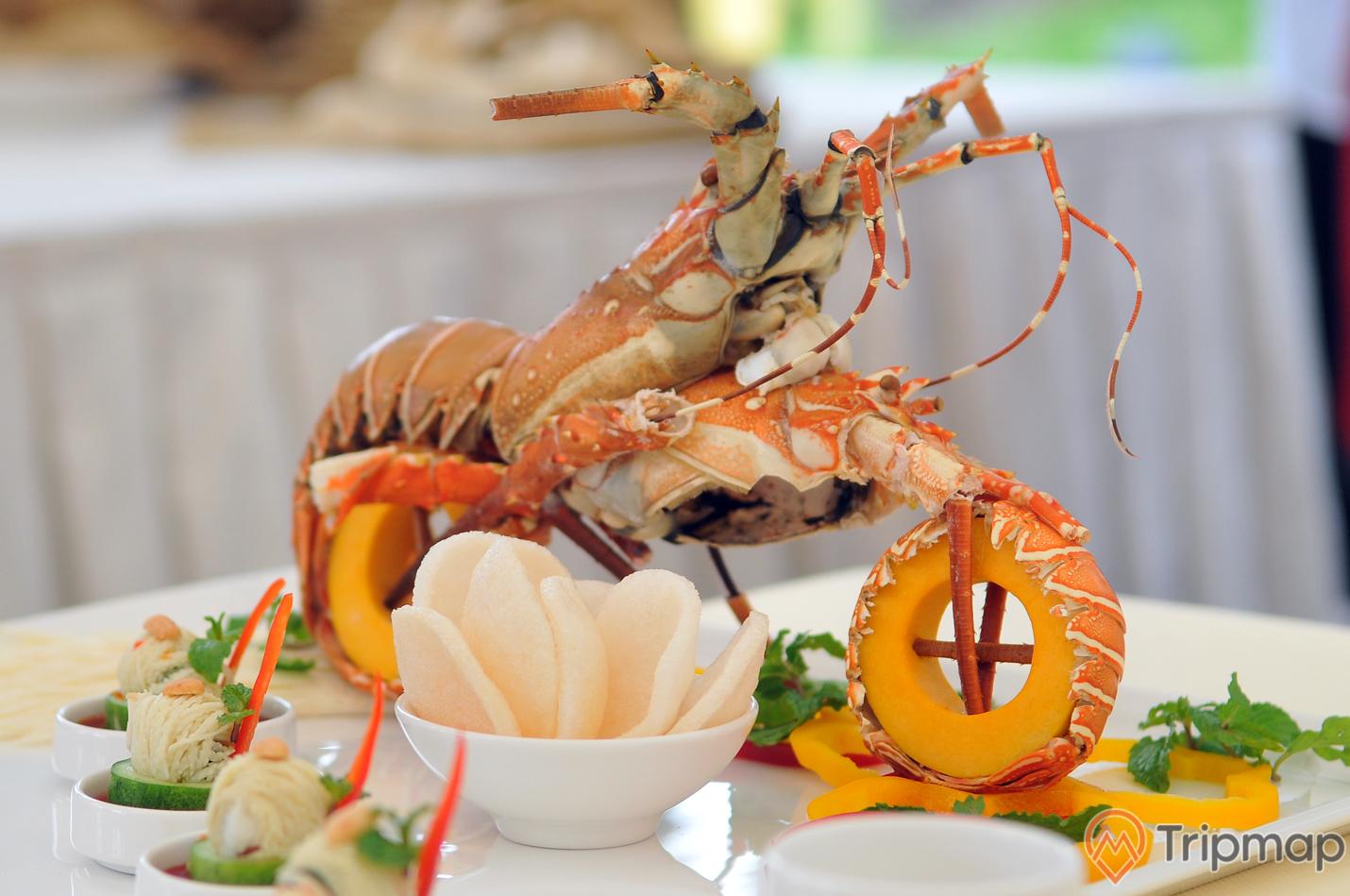 Always listed in the list of the most famous Ha Long seafood restaurants, Linh Dan restaurant has a luxurious and modern style with a team of professional, experienced and skilled chefs in processing and serving food. serving famous Asian and European dishes. Here, visitors can freely choose fresh seafood that is processed directly according to the needs of guests, at very reasonable prices.
Details :
Linh Dan Restaurant at: 104 Bai Chay Street, Ha Long City, Quang Ninh
Open: 09:00 AM - 10:30 PM
Contact to book a table by phone: 033 3846 025 – 0914 634 598