This is the squid season in Ha Long, Quang Ninh. When it comes to squid fishing season in Quang Ninh, many tourists who want to experience rent a boat directly holding a fishing rod to fish for fresh squid.
6 pm, fisherman Pham Van Thoi (Ha Long City) busy preparing supplies to serve the group of tenants Ha Long Bay colt ink. Generators, large lights, fishing rods, life jackets, cooking utensils are the things that Mr. Thoi must prepare on his trip to bring guests to squid fishing. According to this fisherman's many years of seafaring experience, in order to fish for squid, it is dark without the moon, the tide is high, the place to park the boat is near the foot of the rocky mountain on Ha Long Bay. .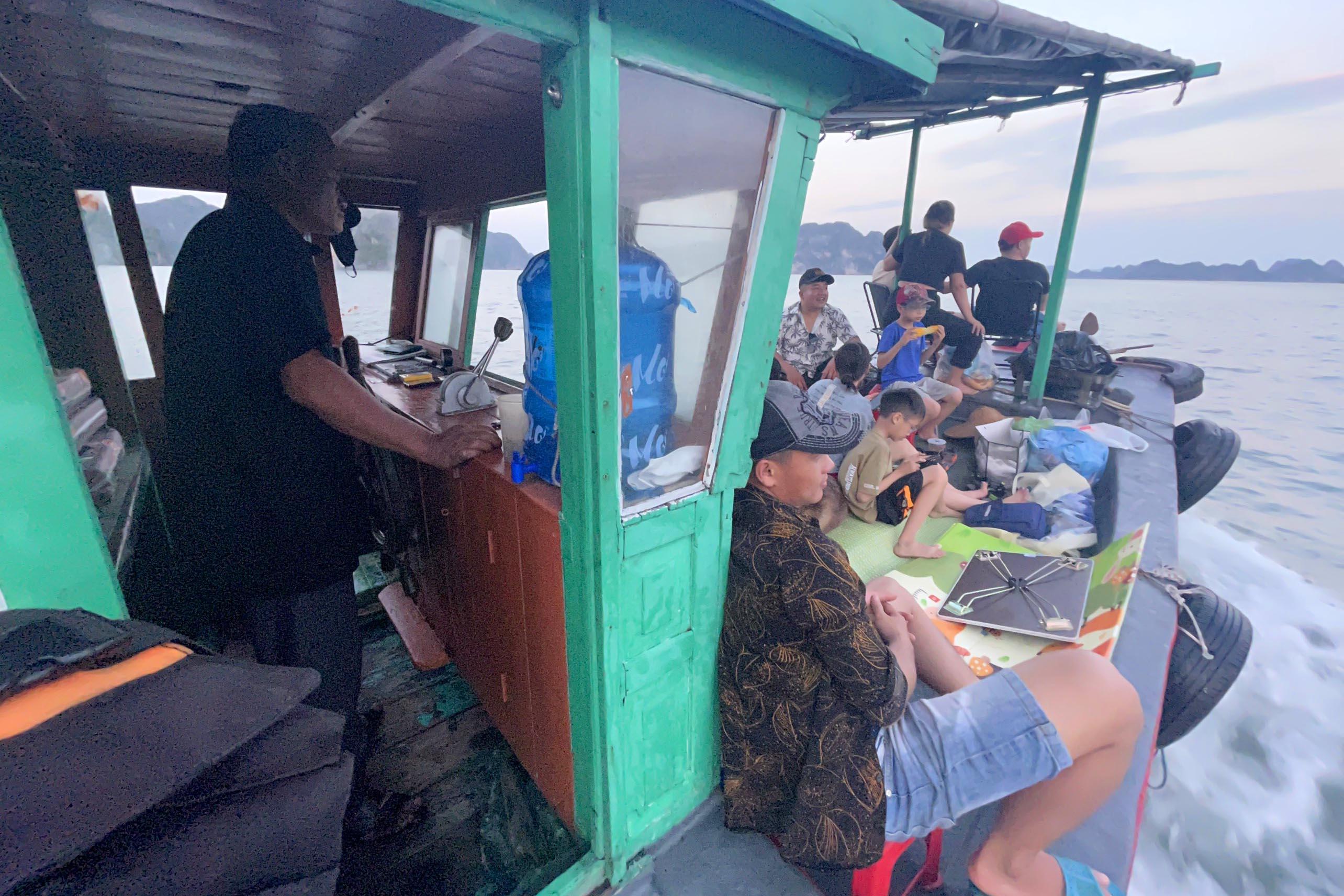 "The squid follow the swarm and will float to find prey in places with light, when the moon is bright, the lights are not effective, before receiving guests I also have to consult first if I can't catch squid. , customers will not be able to catch squid. It will be very sad", said fisherman Thoi.
The price of each night squid fishing trip is 2 million / 10 guests, 4 hours long. Guests will be served fishing rods with fake bait, the houseboat prepares a pot of sour water if guests need to eat on the boat. The fishing trip will start from dusk until midnight.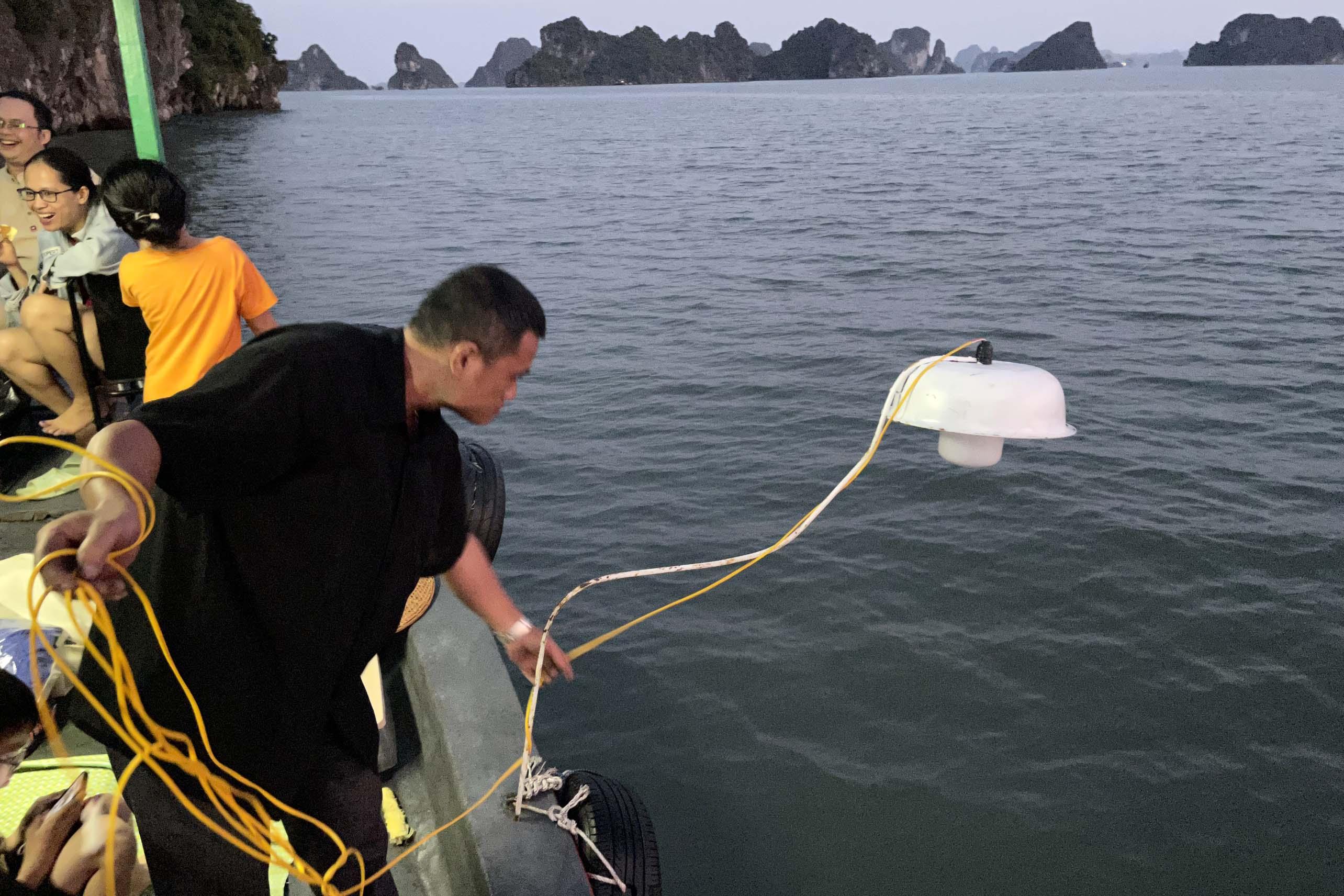 Mr. Nguyen Thai Chung (SN 1989) said that this was the first time experiencing this type of fish, so he was very excited, the feeling of seeing fresh squid caught from the sea made him very excited.
"When I caught the squid, I always put it in a pot of pre-cooked sour water, and the fresh squid was even more delicious than ever before," said Mr. Chung. In addition, if the amount of squid caught is high, visitors can bring it home to eat and as a gift for the family.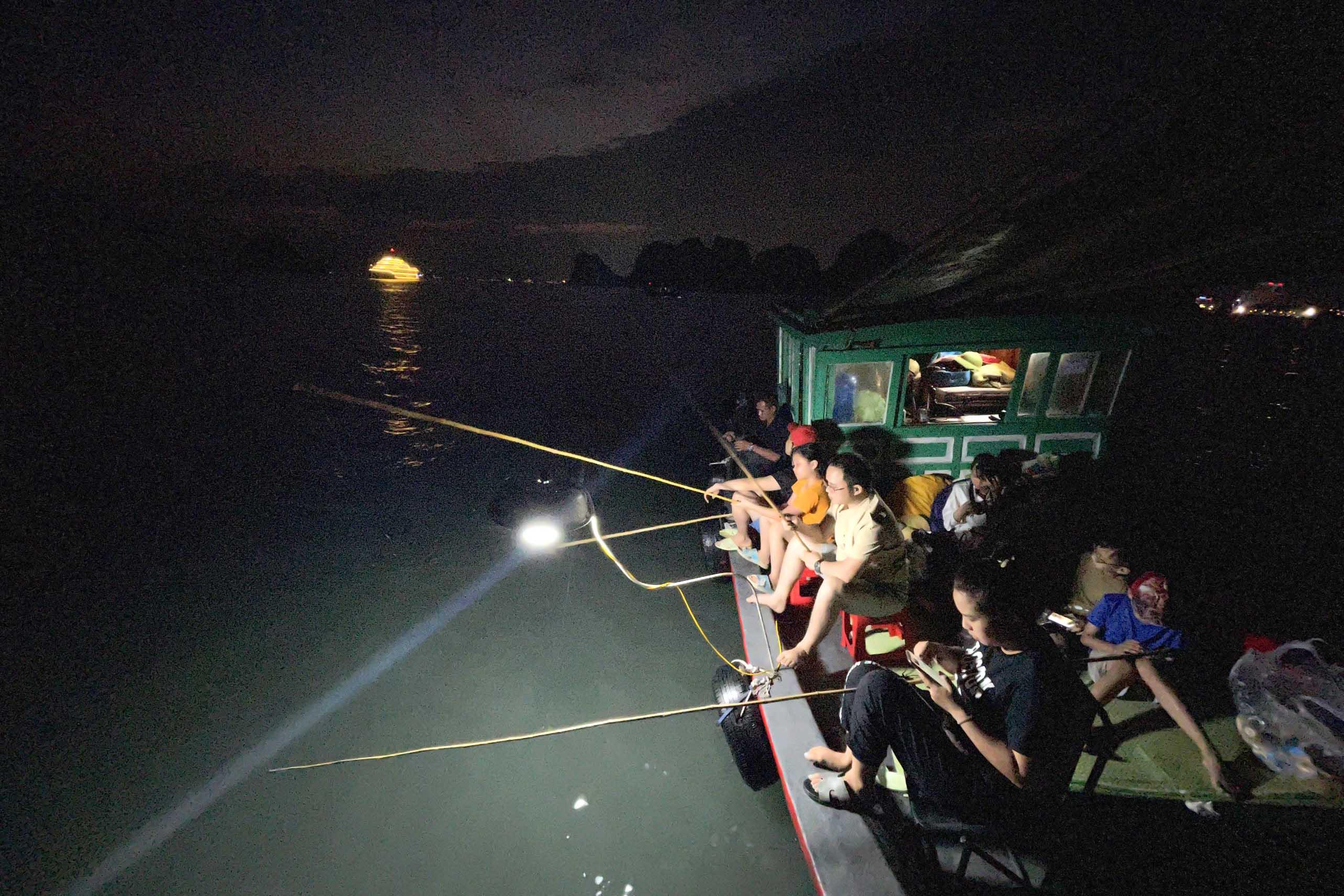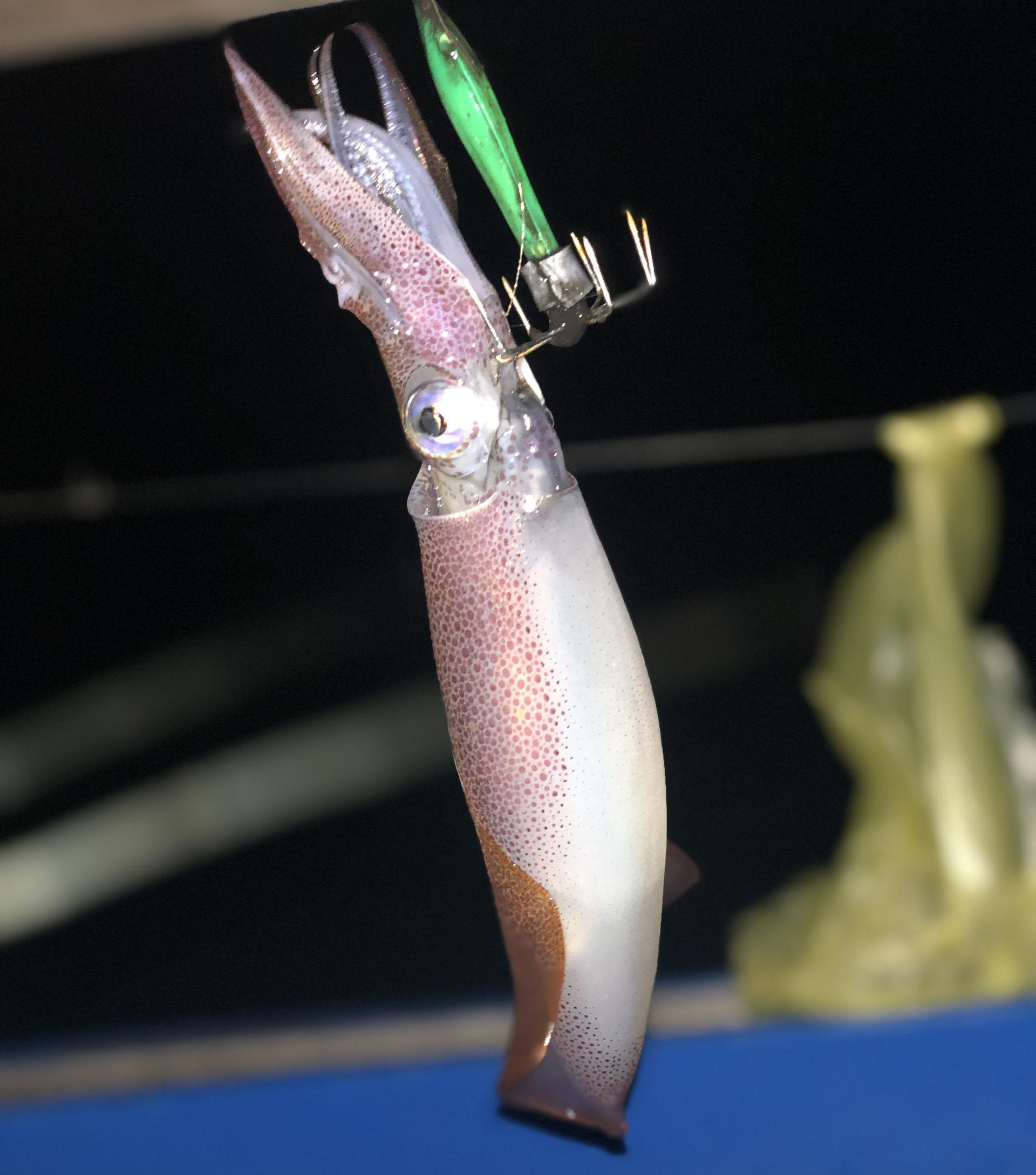 Pham Cong (Vietnamnet)