Quang Ninh Province is continuing to target the flow of traditional domestic and international tourists; take major cultural events as promotion opportunities, focus on developing the night-time economy... to create momentum to accelerate tourism.
According to statistics from the Department of Tourism of Quang Ninh province, in the first four months of 4, Quang Ninh welcomed nearly 2022 million visitors. In which, 4 public holidays 4/30-4/1, the number of visitors to Quang Ninh is 5 turns of people. The attraction from sports at SEA Games 340.000 also attracts tourists to Quang Ninh. This number rises to nearly 31 people by the end of next week.
Not only that, the occupancy rate at luxury resorts and hotels in Quang Ninh on weekends and holidays is up to 90%, even "out of room". Boats take tourists to visit and spend the night on Ha Long Bay in an intact state.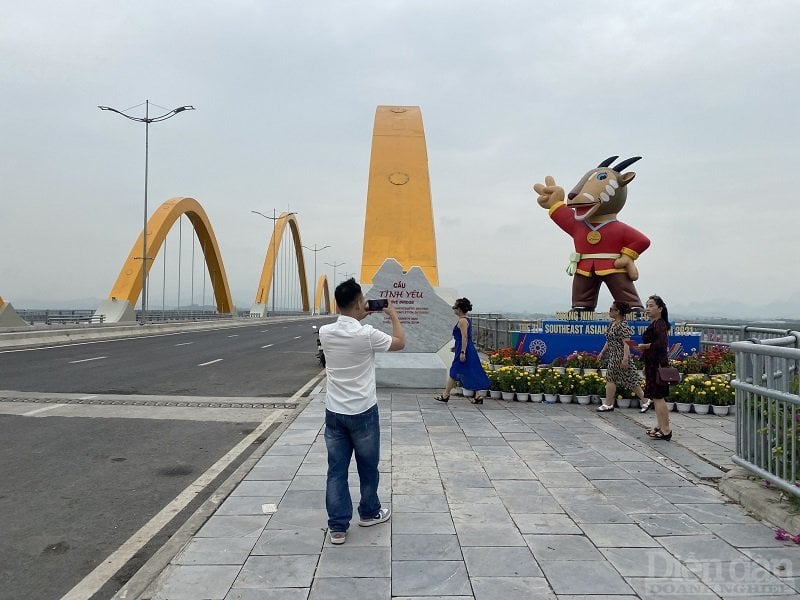 Especially, on peak occasions, 5 routes to visit the World Natural Heritage Ha Long Bay welcome about 30.000 visitors/day. In which, there are about 25.000 visitors at famous attractions such as Thien Cung Cave, Dau Go cave, Stone Dog Island, Isle of the Fighting Cock … These places are often overloaded. with about 1.600 to 2.000 visitors per hour, sometimes up to nearly 3.000 visitors.
According to Mr. Pham Ngoc Thuy - Director of the Department Quang Ninh TourismQuang Ninh tourism is on the rise again after more than 2 years of "bottoming out" because of the COVID-19 pandemic. There are many synergies for Quang Ninh tourism, because 100% of Quang Ninh's relics, religions, beliefs and scenic spots are open, helping to welcome the entire stream of pilgrims to worship Buddha, estimated at over 3. million turns of people. As for new tourism products, typically "Night Tours" on the Bay, it is very attractive with a system of ship restaurants with a booking rate of 70-90%.
According to Mr. Lai Minh Duy - Chairman of the Board of Directors, General Director of TST tourist, Quang Ninh is one of the attractive destinations with advantages in terms of air, sea and road. Besides, this locality also has many luxury and high-class resorts, meeting the requirements of upper-class guests. Currently, businesses not only bring customers from Ho Chi Minh City to Quang Ninh but also can exploit in the opposite direction because the market of customers in the Northeast is also very potential.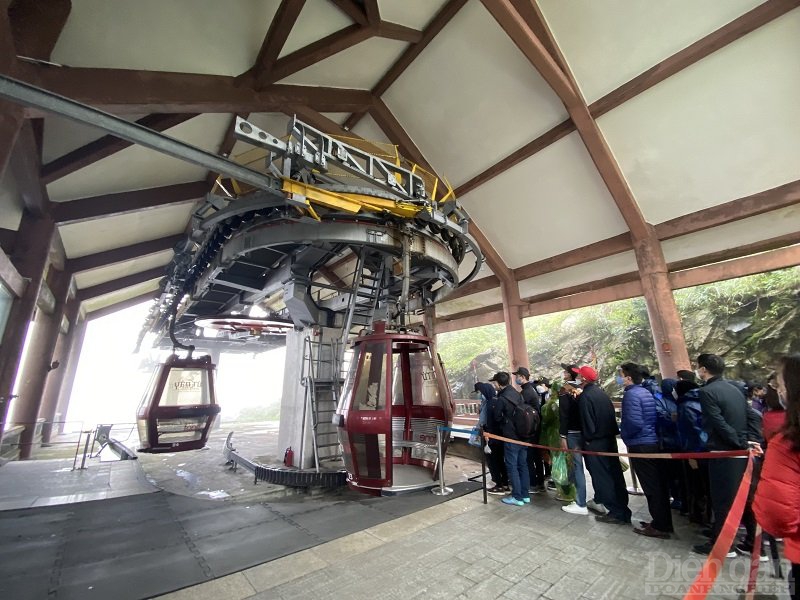 During the past 2 years, despite the great impact of the COVID-19 pandemic, Quang Ninh has always strived to achieve the goal of being a safe destination. In particular, Quang Ninh has made many decisions to promote the tourism industry to overcome difficulties and grow back to promote local strengths and recover the economy. Besides, localities in the province also simultaneously launched many new and attractive products to the market, restoring the tourism industry.
According to Ms. Phan Thi Le Giang - Head of Culture and Sports Office of Van Don district, the locality is currently focusing on developing various types and activities of the night economy, contributing to increasing spending and improving the efficiency of tourism activities. In addition, along with innovating existing tourism products, Van Don also promotes the construction of new tourism products that are strengths of the locality such as resort tourism, spiritual tourism, resort tourism. . ecology, experience tourism…
According to Mr. Ta Vinh Thang - Director of Culture - Information Center, Head of Culture and Sports Office of Tien Yen district, the district has been developing projects to preserve national cultural identity associated with tourism development. rural areas, community-based tourism, including a project to restructure the agricultural sector associated with tourism development. That is the basis for building Tien Yen into a community cultural tourism destination imbued with the identity of ethnic groups in the Northeast mountainous region. At the same time, it is a major center for farm eco-tourism and mangrove eco-tourism in the North.
By 2022, Quang Ninh province aims to welcome between 9,53 and 10 million tourists, including 1,5 million international visitors. The solution that Quang Ninh offers to continue its growth momentum and achieve the above goal is to continue to focus on domestic tourists, in which the new feature is visitors from the South. For international visitors, the province will focus on traditional visitor lines including: Korea, Taiwan, India; at the same time prepare conditions to welcome Chinese guests when the country changes its "Zero COVID" strategy.
In addition, Quang Ninh province also innovated communication strategies and digital transformation applications to promote the image of Quang Ninh tourism, taking major cultural and sporting events as an opportunity to promote tourism, especially .
According to the: Diendandoanhnghiep